Liverpool have been crowned Premier League champions for the first time in 30 years.
The dream became reality on Thursday night when Chelsea defeated Manchester City 2-1 at Stamford Bridge.
That result made it mathematically impossible for Pep Guardiola's side to catch Liverpool.
It has been a remarkable season for Jurgen Klopp's side after missing out to City by one point last season.
They have lost just one game and no other team in history of the top-flight – both Premier League and First Division – has clinched the title with seven games in hand.
Although social distancing rules will restrict the celebrations on Merseyside, the people involved at the club and supporters around the city can enjoy themselves tonight at home after deservedly ending their title drought.
To remember the season, and indeed the wait that lead up to this moment, the club released an amazing video posted below.
The Reds have clinched the crown for 2019-20 after Wednesday's 4-0 victory over Crystal Palace at Anfield left Manchester City needing a win against Chelsea this evening.
The 2-1 defeat for City at Stamford Bridge ensures Jürgen Klopp's side cannot mathematically be caught in the table.
It means Liverpool have secured the club's 19th league title, ending a 30-year wait following their previous success in 1990.
In an unprecedented campaign, the club have claimed the championship earlier than any other side in Premier League history, doing so with seven games still to be contested.
The Reds equalled a top-flight record of 18 successive victories – and also set a new landmark for number of consecutive league home triumphs, with the win against Palace their 23rd in a row.
Their record for the season so far stands at 86 points accumulated after 31 matches played, with 28 wins, two draws and one defeat.
Liverpool Football Club: Premier League champions 2019-20.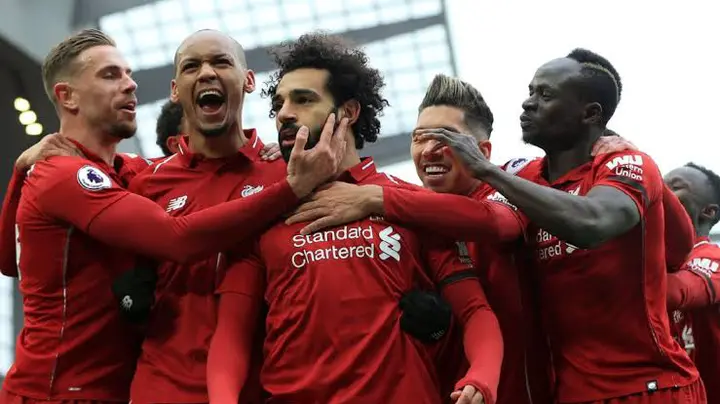 Liverpool is 25 points clear and Manchester City has ten games left, so theoretically given the FA has said that the earliest we could resume is April 30 the earliest Liverpool could win the league is probably some point in early May.
Not technically of course, but the very significant announcement from the game's governing bodies that the end date for the 2019-20(21?)
season has been put back "indefinitely" means that whenever football finally returns, in whatever form it returns, the season will be completed.
And it is undoubtedly the correct decision.
Not just for Liverpool, who deserve an official title as well as the moral one they have already secured, but for the integrity of the English game as a whole.
Even if it proceeds behind-closed-doors during a mist of matches between May and the end of June, as the current plan seems to dictate, the integrity of the game depends on the season everyone has invested so much in being played out to a conclusion.