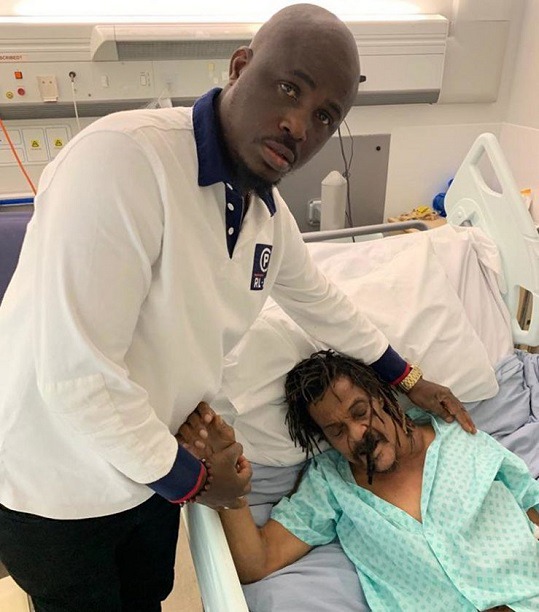 Majek Fashek with Uzoma Omenka, Manager
Facts have emerged on how YBNL boss, Olamide quietly supported recuperating Nigerian reggae legend, Majek Fashek's hospital bill.
This was revealed exclusively by the musician's manager, Uzoma Omenka during a live interview monitored the Creative Business Monday show hosted by Collins Teke on Nigerian Info 99.3 FM on January 20.
The 56-year-old singer was admitted last year at Queen Elizabeth Hospital in England after he fell critically ill due to an undisclosed ailment.
When asked by the show host how much support the legendary singer has received from the music community, Uzoma revealed that the support had been disappointing.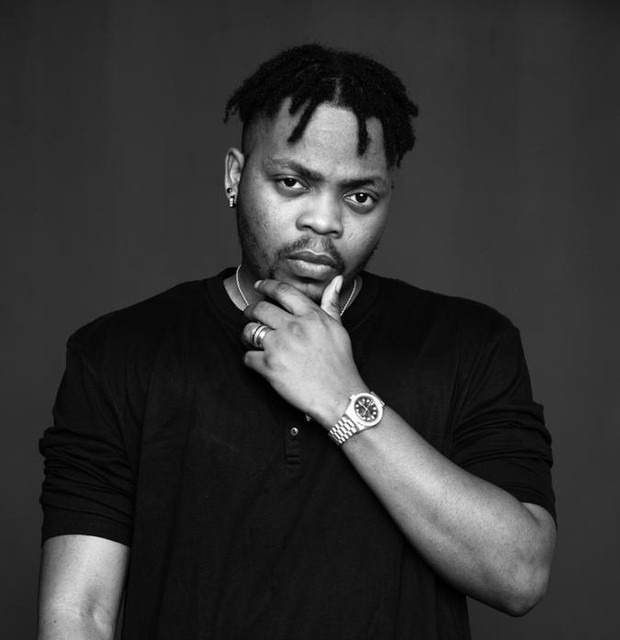 He explained, "I don't want to offend Olamide Baddoo Sneh. He called me up in England and said to me, 'Bros, sorry abeg I want to support Baba. Please don't discuss this with anybody.' He said I must not to mention it to anyone. He is the only artiste that supported. He said I should not mention it. I would just keep it that way. I can say more than that. No other Nigerian act supported. There was a time Majek had a show in Benin, Olamide and 2baba came to support.
Although he did not reveal the specific amount, the Uzoma singled the YBNL rapper for supporting the singer at a critical time.
On the highly publicized support received from Nigerian Philanthropist, Femi Otedola, he revealed that the funds was paid directly to the account of the UK hospital after he sent an official invoice to the office of the Nigerian Billionaire.
Uzoma Omenka also gave update that the singer is fast recuperating but called for more support. He noted that the singer has hotel bills to pay and has no home to stay in Lagos. According to Uzoma, there is a plan to hold a Thank You Concert on Majek Fashek's birthday on March 7 in Lagos.