Chelsea FC in their 3-3 draw against West Bromwich Albion scored a controversial goal in which many analysts said it shouldn't have count.
It all began in the 90mins when the baggies were still leading by 3-2 and the blues players were desperately in search of a goal to at least draw the match level.
Chelsea were awarded a corner then somehow the ball got to meet Havertz's hand in the box 18, before travelling back to Mount who unleached a shot before Tammy Abraham later Squeezed the ball in (net) on rebounds to make sure the blues weren't embarrassed at Hawthorns as the match ended on stalemate.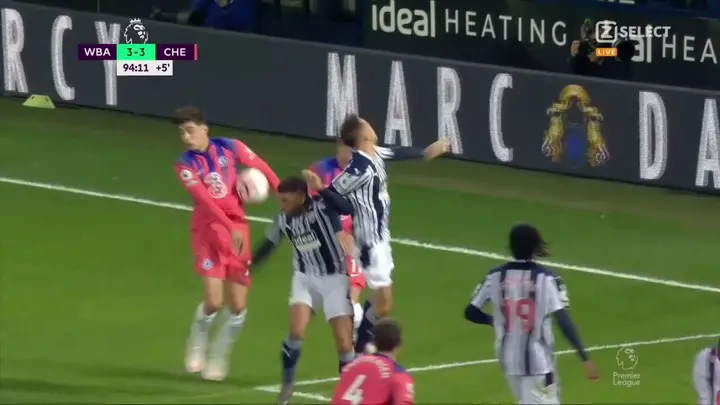 VAR took up to three minutes before they awarded the goal.
However According to IFAB Laws of the game concerning Handball, it says "it is not an offence if, after an accidental handball, the ball travels some distance (pass or dribble) and /or there are several passes before the goal or goal-scoring opportunity."
It's certain VAR reviewed this law before that goal was allowed.
So therefore they shouldn't be any further criticism on VAR because it's doing it job