The 2020/21 premier league season has been announced and supporters were happy as they have been expecting it for a while and Chelsea fans are of no exception.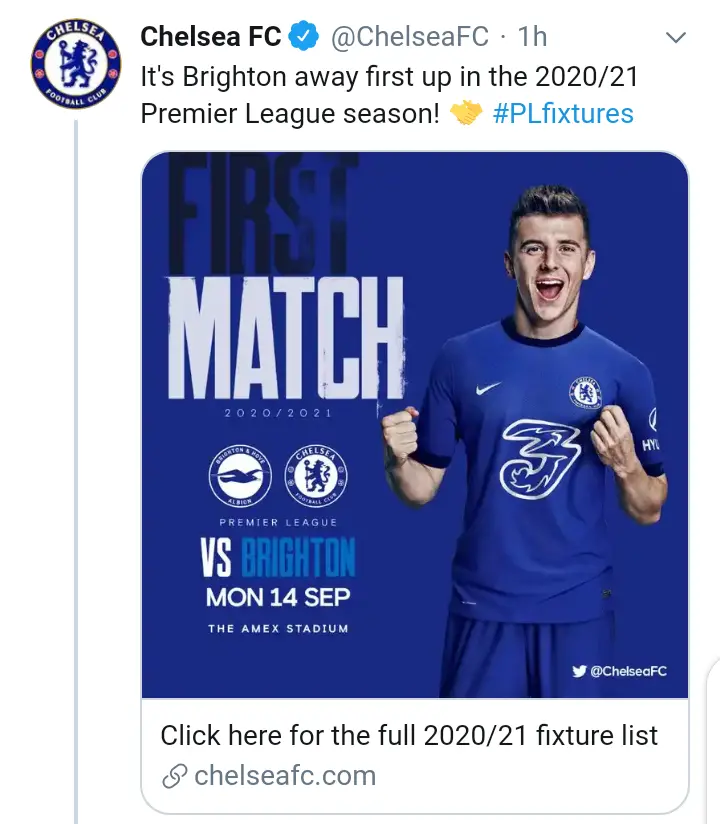 Liverpool will begin the season as the defending champions, while the premier league welcome back Leeds United, West Brom and Fulham as their successfully gained promotion from the Championship to play in the premier league.
Chelsea Frank Lampard's side will be hoping to do something promising this season as they look stronger after new signings and will be hoping to work towards their improvement after they finished fourth last season.
Note: Manchester United and Manchester City games were postponed to enable them to rest because of their European outings.
Chelsea new signing Timo Werner was trending on Twitter after the announcement was made, fans especially Chelsea fans were delighted because they feel they will do well more than last season.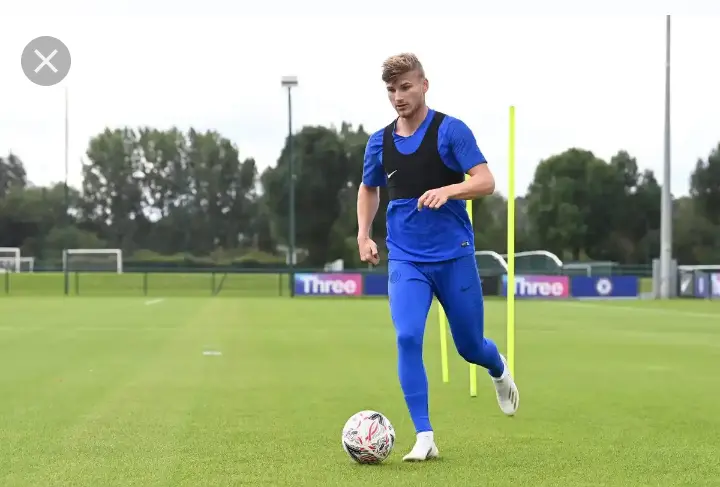 Chelsea signing Timo Werner and Hakim Ziyech reawaken the Joy of watching the game and immediately the announcement was made they couldn't hide their feeling as they imagine how good they are going to be with Werner in front.
Considering the high amount of goals he scored for Leipzig before coming to Stamford bridge.
Well, Chelsea is one of the team to watch out this season but Chelsea fans should know that as they are getting stronger Other teams are getting stronger too and having too many high-quality players sometimes does not determine that you are going to win matches.
Below are Chelsea's premier league fixtures for the 2020/21 season
September
Brighton and Hove Albion, Liverpool, West Brom.
October
Crystal Palace, Southampton, Manchester United, Burnley.
November
Sheffield United, Newcastle, Tottenham.
December
Leeds United, Everton, Wolverhampton Wanderers, Westham United, Arsenal, Aston Villa.
January
Manchester City, Leicester City, Fulham, Wolverhampton Wanderers, Burnley.
February
Tottenham, Sheffield United, Newcastle, Southampton, Manchester United.
March
Everton, Leeds United, Liverpool.
April
West Brom, Crystal Palace, Brighton, Westham United.
May
Fulham, Manchester City, Arsenal, Leicester City, Aston Villa.
The season will commence on the 12th of September 2020 and end on 23rd May 2021
Do me a favour by following this account and don't forget to like this post thanks.
For More About Kai Havertz>>>Here