Why Chelsea should Sack Graham Potter after losing to Spur making it 7 games without a win
In what has been a tumultuous season for Chelsea, manager Graham Potter's tenure is coming under increasing scrutiny following yet another disappointing result. On Sunday, the Blues were soundly beaten 2-0 by Tottenham Hotspur to make it seven games without a win.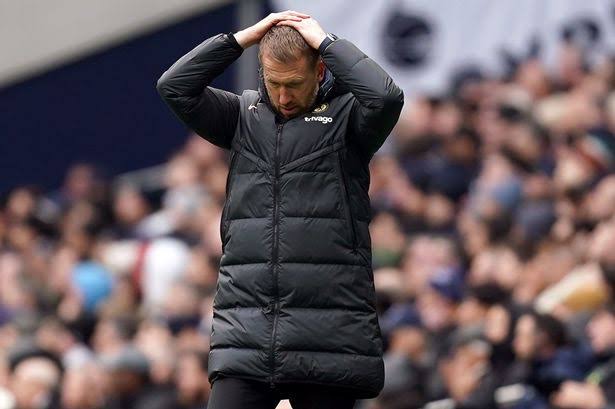 Photo credit: Facebook
Such a run of form has seen Chelsea slip from the top four to tenth in the table, the club's lowest position since the 2015-16 season. This has put Potter's position in serious doubt, and the club's board of directors is now under pressure to make a decision on his future.
Under Potter, Chelsea have struggled to impose their style of play and looked disjointed and lethargic against Tottenham. What's more, the team's lack of attacking intent is particularly concerning and is a stark contrast to the success of last season's Champions League finalists.
Furthermore, it appears that the players are not responding to Potter's methods and that his tactics are not working. This is evidenced by the fact that the team has scored just one goal in the last seven games, a record that is simply not good enough for a club of Chelsea's stature.
In light of these factors, it is clear that the time has come for Chelsea to make a change and appoint a new manager. The club's board must act swiftly in order to ensure that the team is able to turn things around and qualify for the Champions League next season.
It has been a difficult season for Potter, and he should be praised for his efforts thus far. However, the recent results have been simply unacceptable, and it is clear that the club needs a fresh approach if it is to restore its status as one of the top teams in the Premier League.
As such, it is time for Chelsea to sack Graham Potter and appoint a new manager to take the team forward.