In a rather bizarre occurrence of events, Premier League 2020/21 season's opening day fixtures
What about our Premier League run-in?
We start the run-in with a tricky trip to West Ham on 24 April before hosting Fulham and then playing our penultimate away game of the season at the Etihad against Man City. Arsenal and Leicester City in the space of four days in the middle of May concludes our home campaign.
Who is our last Premier League game of 2019/20 against?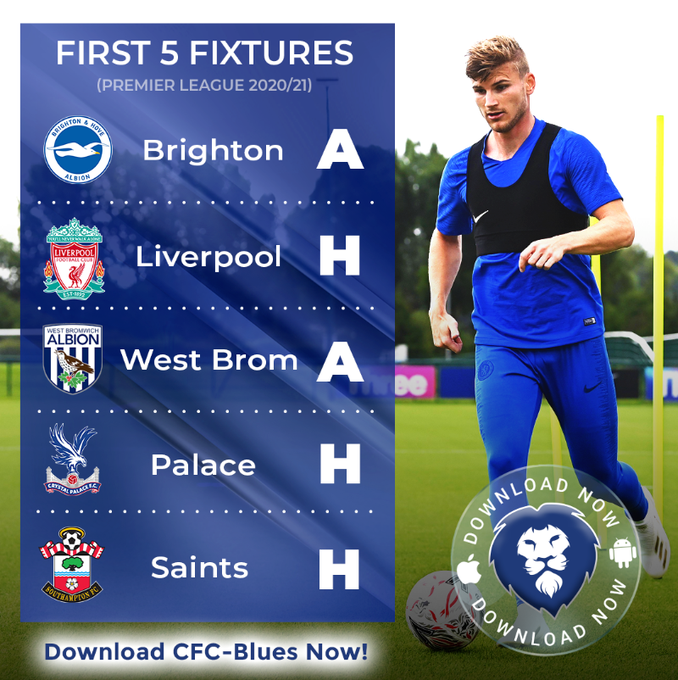 The curtain comes down on our league campaign away at Aston Villa on Sunday 23 May.
Will supporters be allowed in stadiums?
The 2020/21 season will begin behind closed doors. The Premier League is committed to getting fans back into full stadia as soon as possible, with safety always being the priority.
Changes to fixtures
Supporters are reminded that throughout the campaign there will be alterations to the fixtures. Match dates can change for a variety of reasons, including live TV broadcast selections and to accommodate matches in European and domestic cup competitions. For this reason, Premier League fixtures are always advertised as being subject to change.
Below are the approximate dates for when the announcements on matches that have been selected for live TV broadcast will be made. Changes to September fixtures will be announced as soon as possible. The schedule for later in the season will be confirmed in due course.
October fixtures – 11 September
November – 22 September
December  – 9 October
Chelsea's Premier League fixtures – 2020/21
| | | |
| --- | --- | --- |
| Mon 14 Sep | Brighton and Hove Albion | Away |
| Sat 19 Sep | Liverpool | Home |
| Sat 26 Sep | West Bromwich Albion | Away |
| Sat 3 Oct | Crystal Palace | Home |
| Sat 17 Oct | Southampton | Home |
| Sat 24 Oct | Manchester United | Away |
| Sat 31 Oct | Burnley | Away |
| Sat 7 Nov | Sheffield United | Home |
| Sat 21 Nov | Newcastle United | Away |
| Sat 28 Nov | Tottenham Hotspur | Home |
| Sat 5 Dec | Leeds United | Home |
| Sat 12 Dec | Everton | Away |
| Tue 15 Dec | Wolverhampton Wanderers | Away |
| Sat 19 Dec | West Ham United | Home |
| Sat 26 Dec | Arsenal | Away |
| Mon 28 Dec | Aston Villa | Home |
| Sat 2 Jan | Manchester City | Home |
| Tue 12 Jan | Leicester City | Away |
| Sat 16 Jan | Fulham | Away |
| Wed 27 Jan | Wolverhampton Wanderers | Home |
| Sat 30 Jan | Burnley | Home |
| Wed 3 Feb | Tottenham Hotspur | Away |
| Sat 6 Feb | Sheffield United | Away |
| Sat 13 Feb | Newcastle United | Home |
| Sat 20 Feb | Southampton | Away |
| Sat 27 Feb | Manchester United | Home |
| Sat 6 Mar | Everton | Home |
| Sat 13 Mar | Leeds United | Away |
| Sat 20 Mar | Liverpool | Away |
| Sat 3 Apr | West Bromwich Albion | Home |
| Sat 10 Apr | Crystal Palace | Away |
| Sat 17 Apr | Brighton & Hove Albion | Home |
| Sat 24 Apr | West Ham United | Away |
| Sat 1 May | Fulham | Home |
| Sat 8 May | Manchester City | Away |
| Wed 12 May | Arsenal | Home |
| Sat 15 May | Leicester City | Home |
| Sun 23 May | Aston Villa | Away |