Premier league matches can't be predicted, because anything can happen. It's all started with the Red Devils, now it's the Liverpool turn.
Five goals in the first half of the match, hat–trick from Ollie Watkins which broke a records against Liverpool.
Here, are the records Aston Villa broke tonight.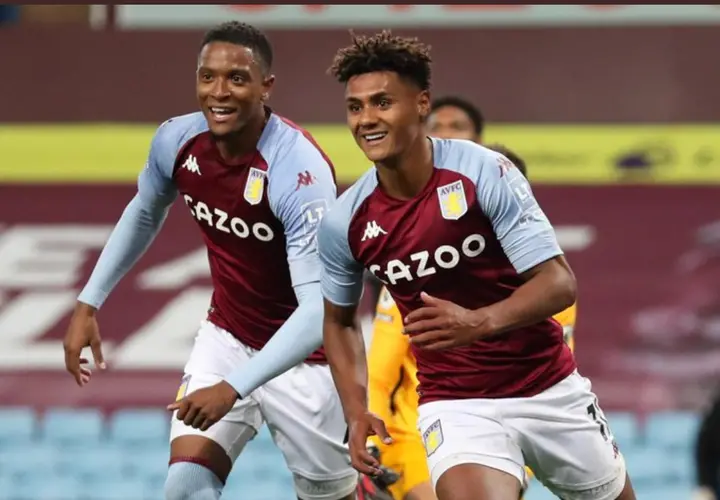 * Ollie Watkins is the first player to score a Premier League hat-trick Squared vs Liverpool since Dimitar Berbatov in Sept 2010.
* Ollie Watkins is the first player to score a perfect Premier League hat-trick against Liverpool:
* Right
* Left
* Head
And he did it in the first half.
* First time Liverpool have conceded four goals in the first half of a PL game since the 6-1 debacle at Stoke on the final day of the 2014-15 season #LFC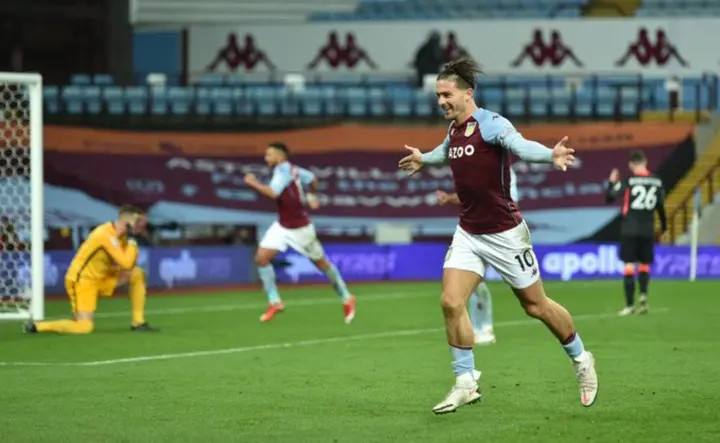 * On 27 October 2006, Mainz 05 lost 6-1 to Werder Bremen. This has been the worst defeat of Klopp's career.
* Only one team (Man City in 2017) had ever scored five goals in Premier League game against Klopp's Liverpool. Jack Grealish (twogoals, three assists) has been involved in fivegoals against them on his own.
* Liverpool are the first reigning champions in England to concede seven goals in a top flight match since Arsenal in September1953 (7-1 at Sunderland).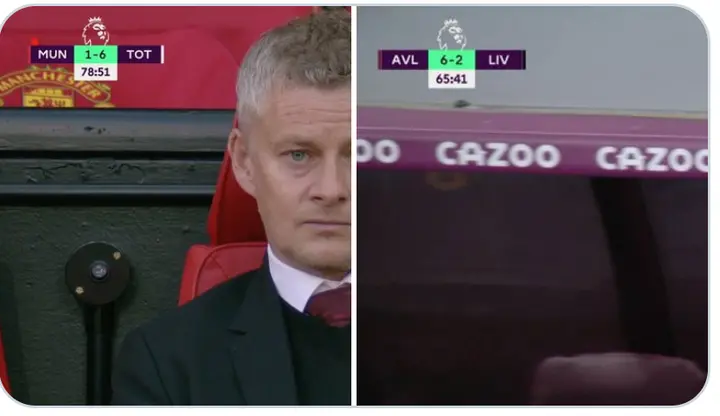 * For the first time in the two clubs' history, both Liverpool and Manchester United have conceded six goals in a match on the sameday. Unbelievable.
Aston Villa really did the unthinkable, nobody expected this, it's called England football.
What a great performed for Aston Villa and their team. Kudos to them, Remember, to share, comment and follow for more
Ollie Watkins netted a first-half hat-trick as champions Liverpool were torn apart.
Liverpool lost 7-2 to Villa in a game that saw Watkins broke two records.
Ollie Watkins is the first player to score a PL hat-trick against Liverpool since Dimitar Berbatov for Man Utd in September 2010..
He is also the first English-born player to do so since Kevin Lisbie for Charlton in September 2003.
Watkins' first Premier League goal gave Villa their lead fourth minute into the game.
Again in the 23rd minute, Grealish slides the ball in behind Liverpool's high line and Watkins is on to it in a flash.
In the 33rd minute, Mo Salah brought Liverpool back into the game. Jota drives in from the left and plays the ball in for Keita, Keita loses control but the ball rolls through to Salah, who produces an exquisite finish to pick out the far corner.
Villa responded straight away in the 35th minute by restoring their two-goal advantage, courtesy of a sweet volley from McGinn.
As for Villa's fourth goal in the 39th minute, Watkins to head home for his hat-trick from a resultant free-kick.
An ex-Evertonian Barkley got Villa's fifth in the 55th minute.
In the 60th minute, Firmino threads the ball through the eye of a needle to Salah, who slams the ball into the bottom corner to get a goal back for the visitors.
Grealish also scored in the 66th and 75th minute to put Villa at a comfortable 7-2 lead.