Chelsea are set to take on Saudi Arabian club Al Hilal in the second semifinal of Club World Cup 2022 which is taking place in UAE at the
Mohammad Bin Zayed Stadium on Wednesday evening, 09 February 2022. Chelsea will be looking win this game and join Palmeires in the final who already qualified having won their semifinal yesterday.
Al-Hilal vs Chelsea
World – FIFA Club World Cup – Semi-finals
Date: Wednesday, 9 February 2022
Kick-off at 16:30 UK/ 17:30 CET
Venue: Mohammed Bin Zayed Stadium.
Al-Hilal are the reigning AFC Champions League, and they have easily been one of the absolute best Asian teams for the past several decades.  
However, they are clearly punching way above their weight this Wednesday, as they take on English titans Chelsea in the semis of the Club World Cup. 
Thomas Tuchel's men had defeated the seemingly unbeatable Manchester City in the final of the 2021 UEFA Champions League. And currently, they are on an inspirational run to secure one of the top-two spots in the English Premier League – the toughest domestic competition in the world. 
Moreover, European teams have always dominated the Club World Cup.  
By all means, expect Chelsea to deliver a convincing win this Wednesday at the Mohammed Bin Zayed Stadium. 
Al-Hilal vs Chelsea Head-to-head (h2h)
This is the first time these two teams are locking horns with each other.

 
Al-Hilal vs Chelsea Prediction & Analysis
Al-Hilal were winless in six of their past eleven games, and their only win in the current Club World competition had come against Al-Jazira, the hosts. Which means, they are about to take on a continental title-holder for the first time in the tournament, and unfortunately it's against the Blues. 
Chelsea will try their very best to continue the domination of UEFA teams in the world stage as well. They have been in great form lately, and this stretch of good results had come against other English teams – who are generally considered to be leagues above teams from other continents. 
There is no way an Asian team could take on a team of the caliber of the Blues on equal footing. Expect a convincing win for Chelsea this Wednesday.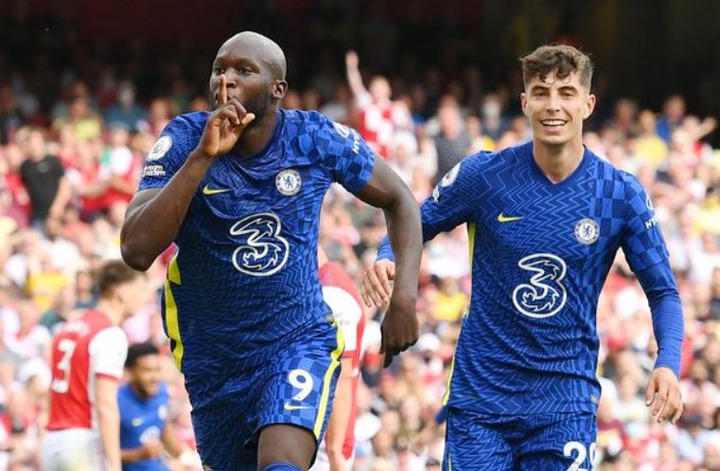 How to watch Al Hilal vs Chelsea Club World Cup 2022 Semifinal Live Stream Online ?
Chelsea are playing some of the best football in Europe since Thomas Tuchel became manager. They won the champions league last season which allowed their entry to this tournament while they were proper league title challengers this season their form has kind of dropped in festive period. But with key players back they will be looking to dominate again
Chelsea start their quest for a first ever Club World Cup title as they take on Saudi Arabian outfit Al Hilal in this afternoon's semi-final in Abu Dhabi.
The Blues are Uefa's representatives at the tournament for a second time after their Champions League triumph over Manchester City last year, but are yet to lift the trophy, having been beaten in the final by Corinthians on their previous appearance back in 2012.
Al Hilal XI to face Chelsea: Almuaiouf, Alburayk, Jang, Al Buyahi, Shahrani, Cuellar, Kanno, Salem, Periera, Marega, Ighalo
Bench: Alowais, Aljadani, Jahfali, Muteb, Saud, Hamad, Musab, Shehri, Alobaid, Michael, Carrillo
Confirmed Chelsea lineup
XI: Kepa; Christensen, Silva, Rudiger; Azpilicueta, Kovacic, Jorginho, Alonso; Ziyech, Lukaku, Havertz
Chelsea subs
Bettinelli, Mendy; Kante, Pulisic, Werner, Chalobah, Saul, Barkley, Mount, Hudson-Odoi, Kenedy, Sarr
Ziyech: It's a matter of time before Lukaku hits top form
Hakim Ziyech has leapt to the defence of teammate Romelu Lukaku over his struggle to adapt at Chelsea, suggesting it is inevitable that the forward will eventually hit top form.
"He has shown it for years," said the Moroccan. "There is no question of his quality.
"He came here and in the beginning it was all good. Then he came back from injury, he caught Covid.
"Is there any question about his quality or whatever? He showed it for the last few years. It is just a matter of time."
They will have to get through today's last-four clash without manager Thomas Tuchel, who remains in isolation in England after testing positive for Covid-19, though there is a chance the German could fly out for the final this weekend if Chelsea get there.
Al Hilal, winners of the Asian Champions League, have already been in action in the tournament, beating local side Al Jazira 6-1 in the second round to reach this stage. A meeting with South American champions Palmeiras awaits in the final