On Thursday, Uromi in Edo State witnessed one of the most daring bank robberies in Nigeria's recent history as over 20 armed men attacked the town located in Esan North-West LGA in broad daylight and operated for about 2 hours. An online video captured the moment they used explosives to breach the banks' entrance just as they were also seen carrying packages of money out and stuffing them in different cars.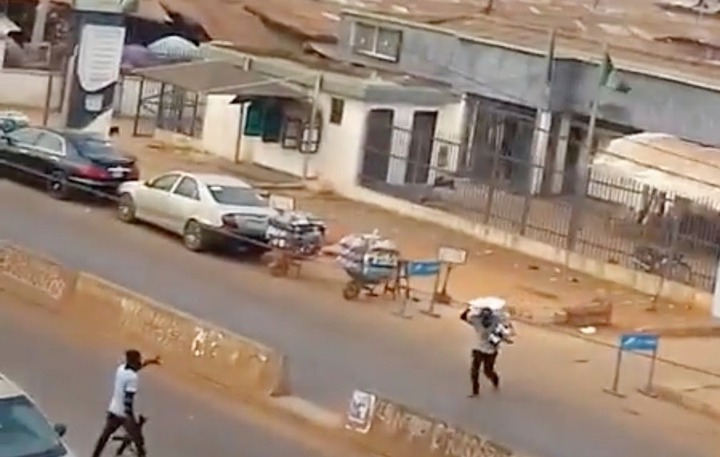 Considering the number of banks they robbed and the estimated time they allegedly spent during the robbery, I can't help but wonder how they were able to carry out such operations without being challenged by our security operatives. Even if they only robbed one bank, our security operatives suppose to step in and arrest the situation not to talk of when they operated for two hours.
I will not want to be misunderstood as someone who is out to talk down on our security operatives but as someone who is calling on them to do more. Just like an adage says, "good is not enough when better is available".
I will like to suggest that our security operatives work more on their intelligence gathering which will help in preventing related attacks in the future. These sets of armed robbers may not have just stormed the area without first carrying out some surveys and their findings may have added to their confidence to stay for two hours and robbed four banks on the same day before taking off.
Secondly, we need quick response from our security operatives in case of emergency like this. Two hours are not two minutes. That should be enough time for our security operatives to step in and foil the attack. Although I don't know why there was no quick intervention, but I will call on the Federal Government of Nigeria to extend its similar approach she used to acquire military equipment to the Nigerian Police Force which will help them to carry out their duties more effectively. FG can get Helicopters for them which they can use to monitor the movement of armed robbers like this from afar and thereby gaining upper hand and making it difficult for them to 'vanish into thin air
To hear that those armed robbers spent close to two hours attacking four banks in the same area calls for more alertness and readiness among our security operatives.