According to local reports, the fire has extended to no fewer than five structures but fire workers are currently battling with the inferno to avoid further damage.
It was learnt that traders and shop owners have been moving from quarter to another to rescue their goods from the inferno causing tension in the vicinity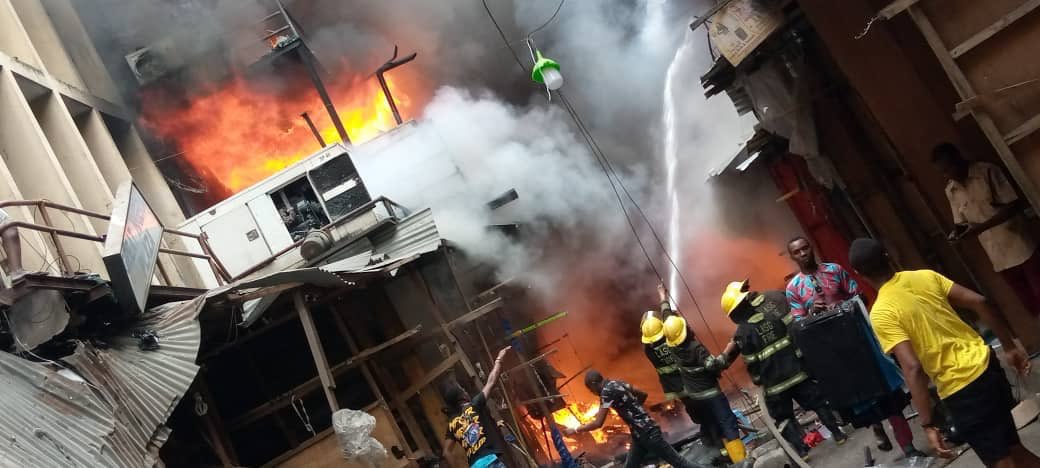 Watch Video Here
Some buildings at the Balogun market, located on Lagos Island are currently on fire.
The fire outbreak is reported to have started from Anambra Plaza on Martins streets the market.
The inferno, according to eyewitnesses, has spread to about five structures and firefighters are currently battling it.
Traders are in a serious panic as they salvage their goods from the windows of the high-rise buildings and scamper to safety.
Some witnesses shared videos on social media, showing fire billowing from buildings in the crowded market.
See social media reactions below…
This incident comes about a week after a similar inferno razed a timber market in the Mushin area of Lagos.
Also, some buildings inside Balogun market were in November gutted by fire and eventually demolished after intervention by Lagos State government.