Tonight's reunion show came with so much content for its viewers. From the appearance of Erica, the disqualified housemate, to the other housemates saying how they all felt and to the little fights and reconciliation, we all couldn't get enough.
Erica, the star girl, made tonight's episode more exciting and funny as her personality and relationships with others while she was in the Big Brother Naija house was looked into.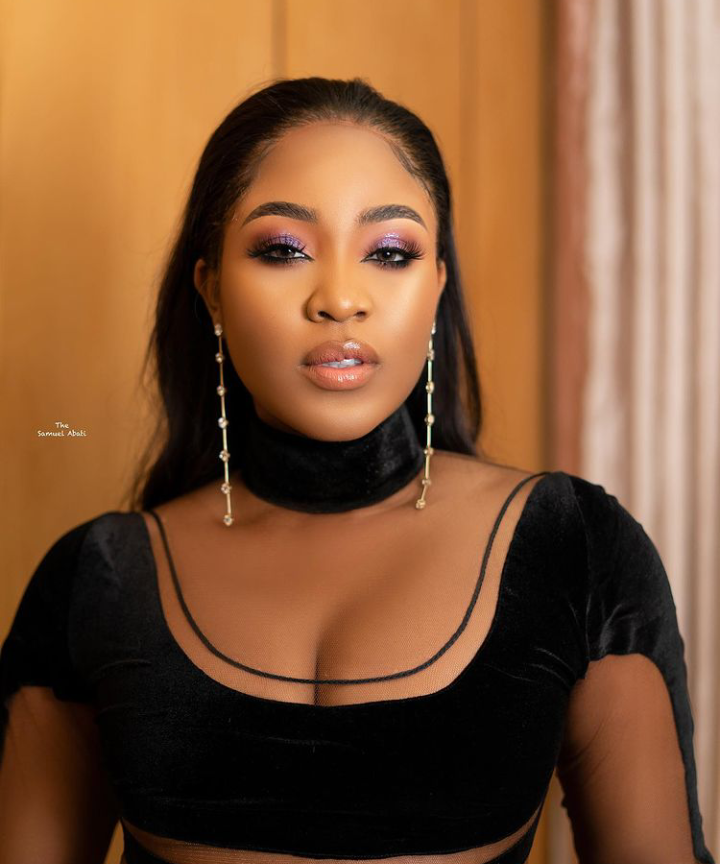 Both her romantic relationship with billionaire son, Kiddwaya, her little fight with Laycon(winner of the Big Brother Naija show) were all addressed. And even her attitude towards other housemates was something that others had to talk about.
Screenshot from the reunion show below:
The show kicked off with Ebuka's conversation with all of them. It centered on Erica's affiliations with Wathoni and Kiddkwaya, her supposed lover back then in the house.
Erica, after being asked a series of questions, addressed the triangle she was put into. She revealed that Wathoni never stopped putting her name alongside that of Kiddwaya, even after the show. She admitted that it pissed her off as much as the kiss that Kiddwaya shared with Wathoni annoyed her.
Wathoni and Kiddwaya had their share of questions and gradually, the conversation passed on to include Vee, who was seen as an adviser to Laycon back then in the house.
Screenshot from the reunion show below: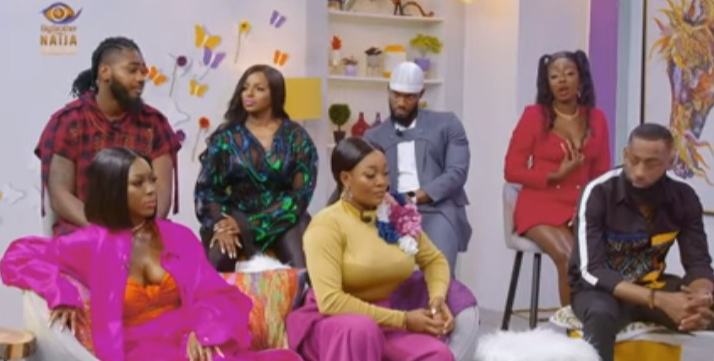 Ebuka asked Erica what she thought about Vee and she responded by saying that she never had a close relationship with Vee. According to her, Vee was just like every other house, normal to her.
She also added that when she got disqualified from the show, she watched some video clips where Vee said a lot of bad things about her. This got her upset as she was led to ask why Vee was that bitter towards her.
Screenshot from the reunion show below: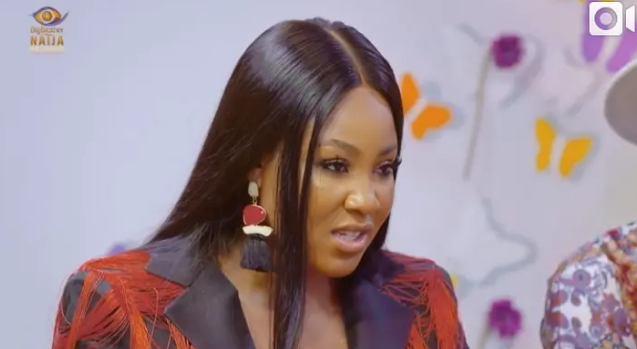 At some point, she said that she began to wonder if she stole anything from Vee that made her say a lot of ugly things about her in public.
In her words: "Vee said a lot of negative things about me if you ask her. I don't know if I stole her biscuits".
Moving further, Erica said that she didn't want to communicate with someone who said so many negative things about her. She also stated that Vee had no reason for hating on her so much so she was really confused about it all.
Vee in response, admitted that she said many things about Erica and that was because she didn't respect Erica's personality.
Screenshot from the reunion show below: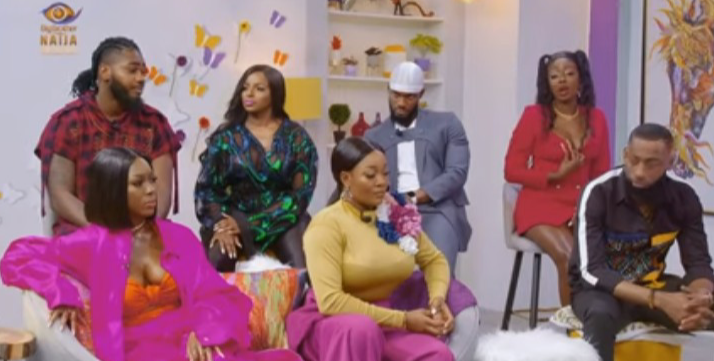 From the conversation, it seemed like the two of them are not having a peace talk anytime soon. Whichever way, we hope that they both get to settle their differences and move on with life, as it should be.