The draw of the 2020/2021 Champions League comes up on Monday 14th of December 2020. According to UEFA official website, the event will take place at UEFA headquarters in Nyon, Switzerland at exactly 12:00 CET.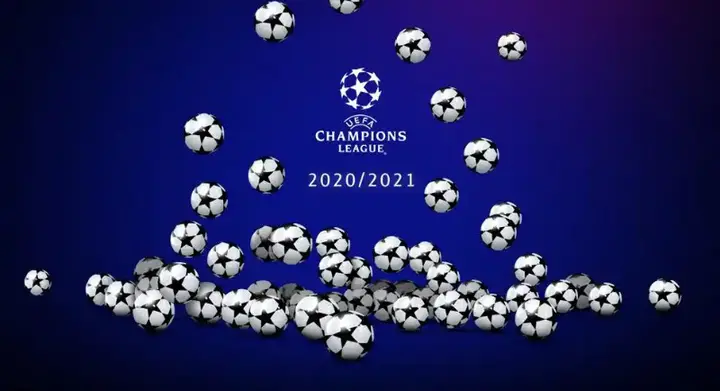 The draw consist of eight group winners from group A to H who will be seeded against eight runner ups that will be unseeded.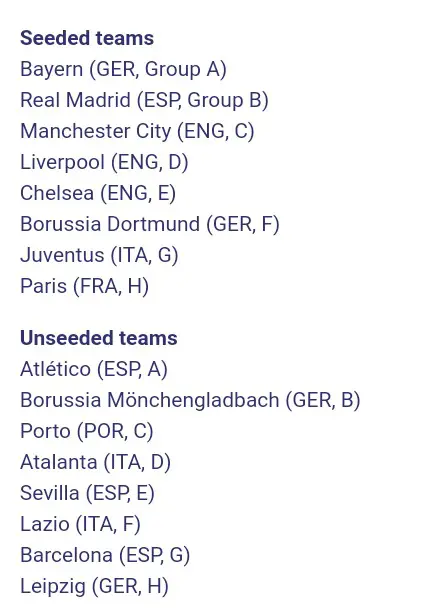 The unseeded teams will play at home in the first leg that is scheduled for 16, 17, 23, and 24 of February 2021 with the seeded team playing at home in the second leg scheduled for 9, 10, 16, and 17 March 2021. The kick offs of both encounters are at 21:00 CET.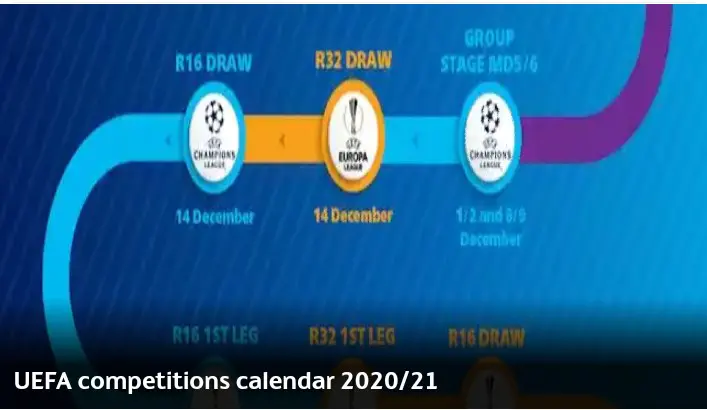 The restrictions of the draw is that no team can play a club from their UEFA Champions League group or a side from the same national association in the round of 16. Further restrictions will be confirmed before the draw on the 14th of December.
With the known restrictions, Bayern could face Barcelona, Lazio, Sevilla, Atalanta, or Porto while Real Madrid could face the like of Leipzig, Lazio, Atalanta, or Porto. Man City on the other hand may be drawn against Atletico, Borussia Monchengladbach, Atalanta, Sevilla, Lazio, Barcelona or Leipzig. Liverpool could face Atletico, Borrussia Monchengladbach, Porto, Sevilla, Lazio, Barcelona or Leipzig. Chelsea too could face the same team as Liverpool except Sevilla which could be replaced with Atalanta as the former played together in the group stage.