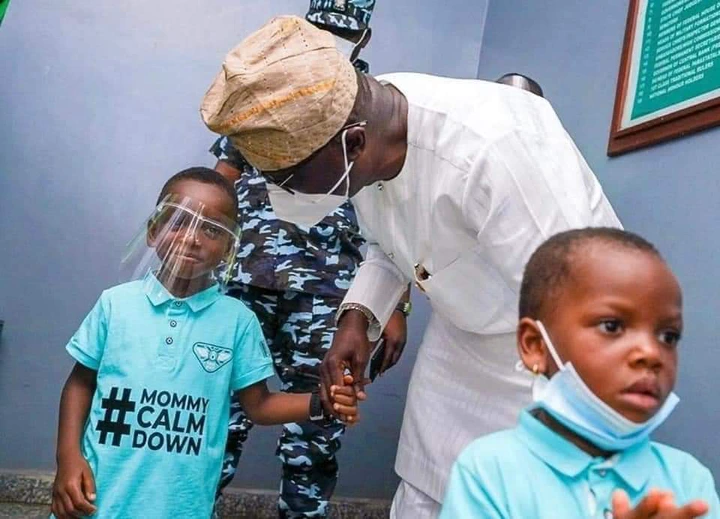 If you could recall that the Governor Of Lagos State demanded to meet the boy in the viral "mummy calm down" video that made waves on social media.The boy became famous after his video negotiating and begging his mother in an intelligent manner went viral,many people praised the boy for his intellectual skills while some claimed that it was child abuse.
Meanwhile,the governor has met with the boy and his family today,check out the photos below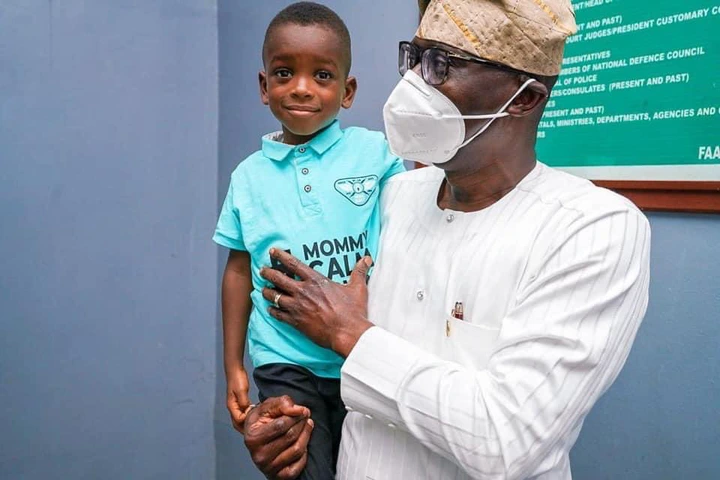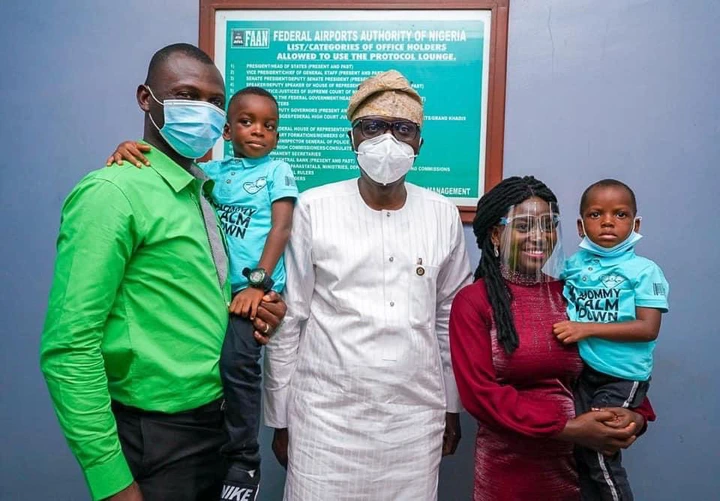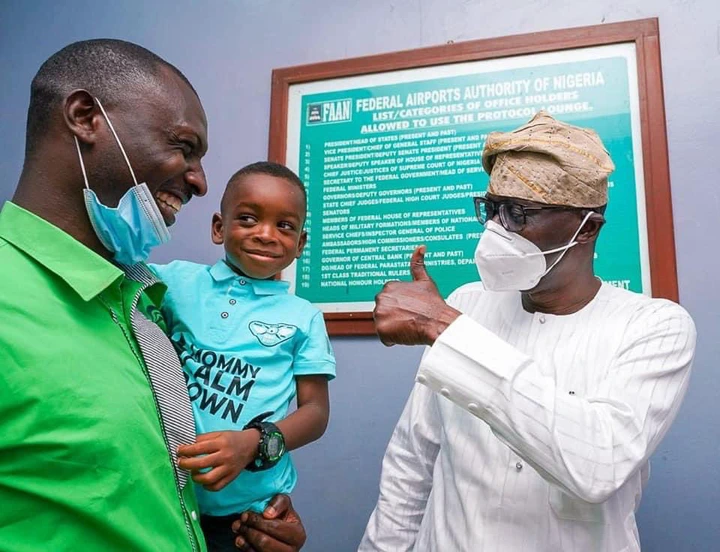 The reports have been made earlier but there are 2 things you didn't notice about the meeting.We would list them below
1)The family of the boy in the viral video waited in Benin Airport to receive the Governor of Lagos State
According to a post made by the mother of this young boy on her Instagram page,she waited at the airport today to receive the governor.
Check out the post below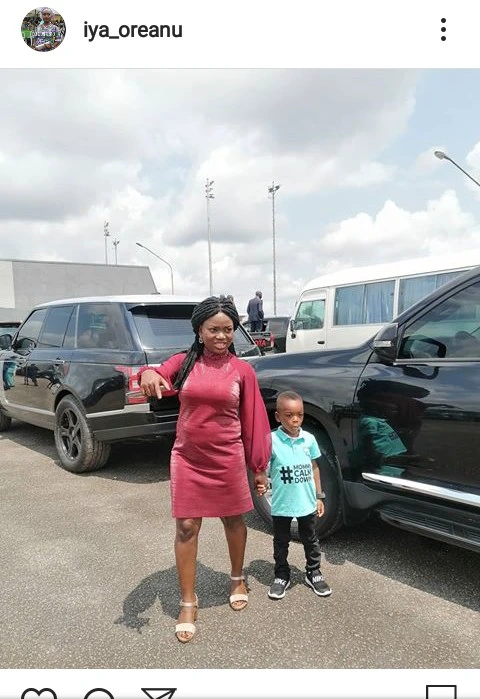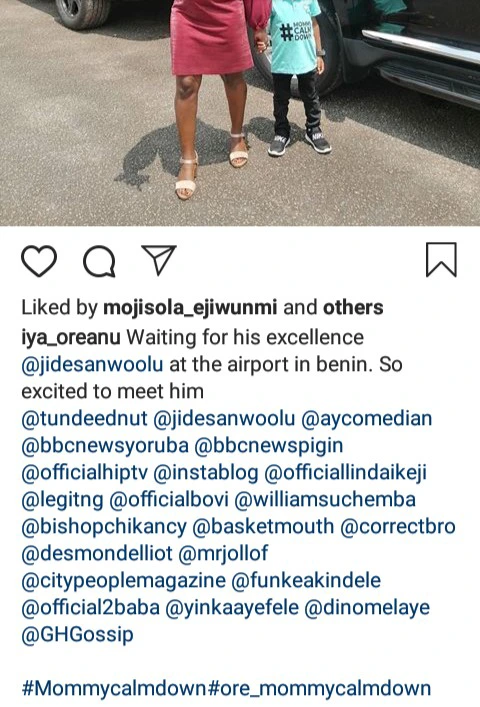 She posted
"Waiting for his excellency at the airport in Benin,so excited to meet him"
As we known that Governor Sanwo Olu attended the APC flag off campaign held in Benin today,so he used that opportunity to meet the boy.
2)The boy in the viral video and his younger brother wore a matching customized outfit with the phrase "mummy calm down".
I would like to think that you didn't notice the word on the matching outfits that the boy and his younger brother wore.
Check out their photos below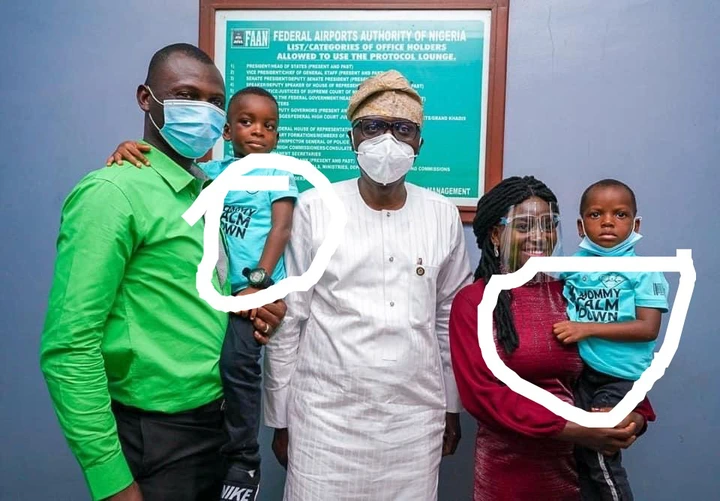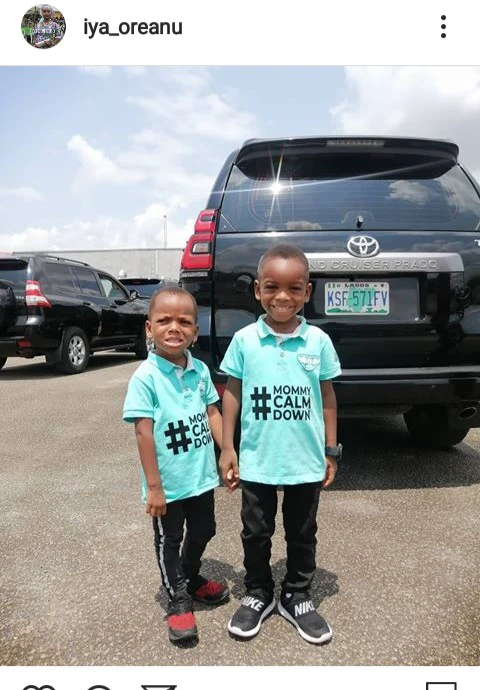 They both rocked the outfit which states "mummy calm down",another mind blowing monetising strategy for them if they could make use of it.
Congratulations to the boy once again,the meeting with the governor would surely yield good results