Chelsea have been severely linked with a number of managers this week after Graham Potter suffered his ninth defeat in charge of the club against Southampton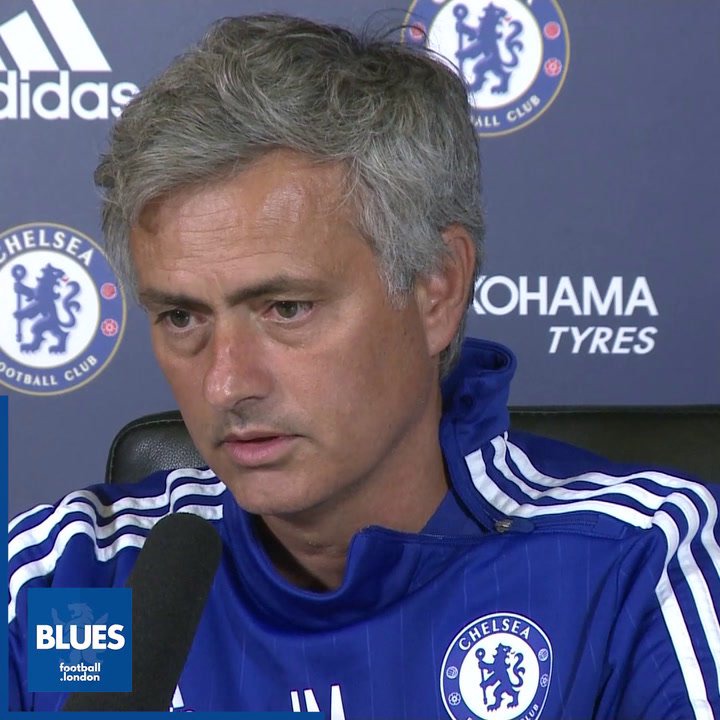 Chelsea monitor Jose Mourinho situation amid Graham Potter exit talk
Graham Potter's job security at Chelsea is under it's most severe pressure. Nine defeats in 25 games – including 8 in the previous 14 – has Todd Boehly facing another huge decision nine months after completing his £4.25bn takeover of the club.
The theory that Roman Abramovich would have already cut ties with the 47-year-old is a popular one amongst the Stamford Bridge fanbase. That said theory is not the same under Boehly, with the US billionaire already insisting on doing things differently.
football.london understands that Potter still retains the support of the ownership at SW6 after spending £20million to lure him away from Brighton & Hove Albion and an additional £300m on eight new arrivals in January.
A five-year contract was handed to Potter and no less than six months down the line, his position as Chelsea head coach seems more endangered as ever. Saturday's despairing 1-0 defeat to Southampton resulted in the majority of the 40,000 in Stamford Bridge to turn on Potter.
There remains plenty in the bank for Potter under Boehly and Behdad Eghbali. As mentioned earlier, nearly 10 new faces were added to the already congested squad at Cobham whilst a number of first team members remain out injured.
Despite all of this, speculation linking some of Europe's best bosses to the job has intensified this week. According to oddschecker, Mauricio Pochettino is the favourite to take the reins on the blue side of London whilst former Real Madrid boss Zinedine Zidane shortly behind.
Thomas Tuchel and Jose Mourinho, both favourites amongst the Chelsea following, have also been tipped to make a return to the club. There are other mentions for Luis Enrique, Diego Simeone and Brendan Rodgers.
With that being said, football.london brings you what some of the favourites have said on their futures….
Mauricio Pochettino
Pochettino has been without a job since the summer after leaving Paris Saint-Germain. The former Tottenham boss has been linked with a return to the Premier League for some time, with him tipped to replace Ole Gunnar Solskjaer at Man United.
Some supporters have rebuffed the thought of Pochettino being appointed at Chelsea due to his connections with Spurs. However the Argentine has already admitted that it isn't that simple. Speaking during his final months at Tottenham, he said: "I am so clear. I am never going to be manager of Barcelona or Arsenal because I am so identified with Tottenham and Espanyol. It's not down to me. Always I work like I want to be here for the rest of my life. That is my responsibility, how I take my job.
"The way I work is like thinking I'm going to stay forever in the same club. It's the best way to commit to your job. But I am realistic and today you look in England from the beginning of the season and today in six, seven months, there are many changes on the Premier League benches.
"Then it's not only you. It's about the results, the ideas, it's the chairman, he can change, the chairman and say 'come on, out'."
After being regularly linked with the Man United job in the past, Pochettino has highlighted the importance of timing for his new role. Speaking with Radio Marca (via the Daily Mail), he said: "Football is timing. It's the moments for it to coincide and for that marriage to happen. Sometimes it's just a matter of timing. I don't believe that trains pass just once."
Zinedine Zidane
Former France midfielder Zidane has been linked with every top job across Europe since ending his second spell at the Bernabeu. The closest he came was, reportedly, the France job after supposedly waiting for Didier Deschamps to leave.
However, his contract was extended after another World Cup final appearance, leaving Zidane open for a different role. For Boehly, the 50-year-old is an attractive prospect with a host of titles won at Real Madrid – including three straight Champions League titles.
On his future in an interview to Telefoot, Zidane confirmed his desire to resume his coaching career. "Am I still able to contribute things as a coach? Yes, many things, or I think at least some!
"I want to continue with that career because I still have the desire – it is my passion. I am 50 years old, fulfilled, I'm happy, that's the most important thing."
Zidane was also on queue to discuss his future at the Alpine F1 car launch earlier this month. He said: "Now I have time, but I don't know for how long. I know I want to coach again, maybe I will have time until June, but things can go very fast — for sure, to resume coaching remains my desire."
Jose Mourinho
Fan favourite Mourinho has found success more than once at Chelsea. According to the Daily Mail, the Portuguese is keen on a return to the Premier League after a troubling transfer window at Roma.
Times have changed since his last spell in west London but his ongoing ambition to be successful has seen him win trophies at every club – apart from Tottenham.
"If you ask me do I have somebody that I would love to take over from 'my Chelsea' let's say that, yes, but I have but I close my mouth," he cryptically told Sky Sports.
"The club reached such a level that it doesn't matter who it's with but Chelsea will always be Chelsea. Chelsea will always be big and my house will always be 200 metres away from the stadium so I want to keep listening to the sound of happiness and success. I'm pretty sure it's going to be like that."
Thomas Tuchel
A return to Chelsea for Tuchel seems very unlikely, especially considering Boehly let the German go after a 100-day review. But, supporters have previously called for his return with the 'Super Thomas Tuchel' chant sung.
Tuchel's services are in demand and rightly so. According to the Evening Standard, PSG are considering re-appointing Tuchel amid growing frustration by recent results under Christoph Galtier.
Speaking to Indian outlet Sport Star in October, Tuchel said: "I loved every day at Chelsea. It came to an end too early for me, but it was out of my hands. This is also what you sign up for."
Asked about his future, he continued: "I haven't made a decision yet.
"It is now time for me to take a break. Some clubs have been calling my manager but we agreed that he would not call me here for these past 18 days