It's set to be a busy day at Tottenham with Gareth Bale and Sergio Reguilon unveiled as Spurs players.
The Real Madrid duo underwent part of their medicals in the Spanish capital on Thursday before flying to London on the same private jet on yesterday.
Left-back Reguilon has join Spurs on a permanent deal for around £25million, while Bale will sign a season-long loan deal as he returns to the club he left seven years ago.
Bale return CONFIRMED!
Spurs sign Reguilon on permanent deal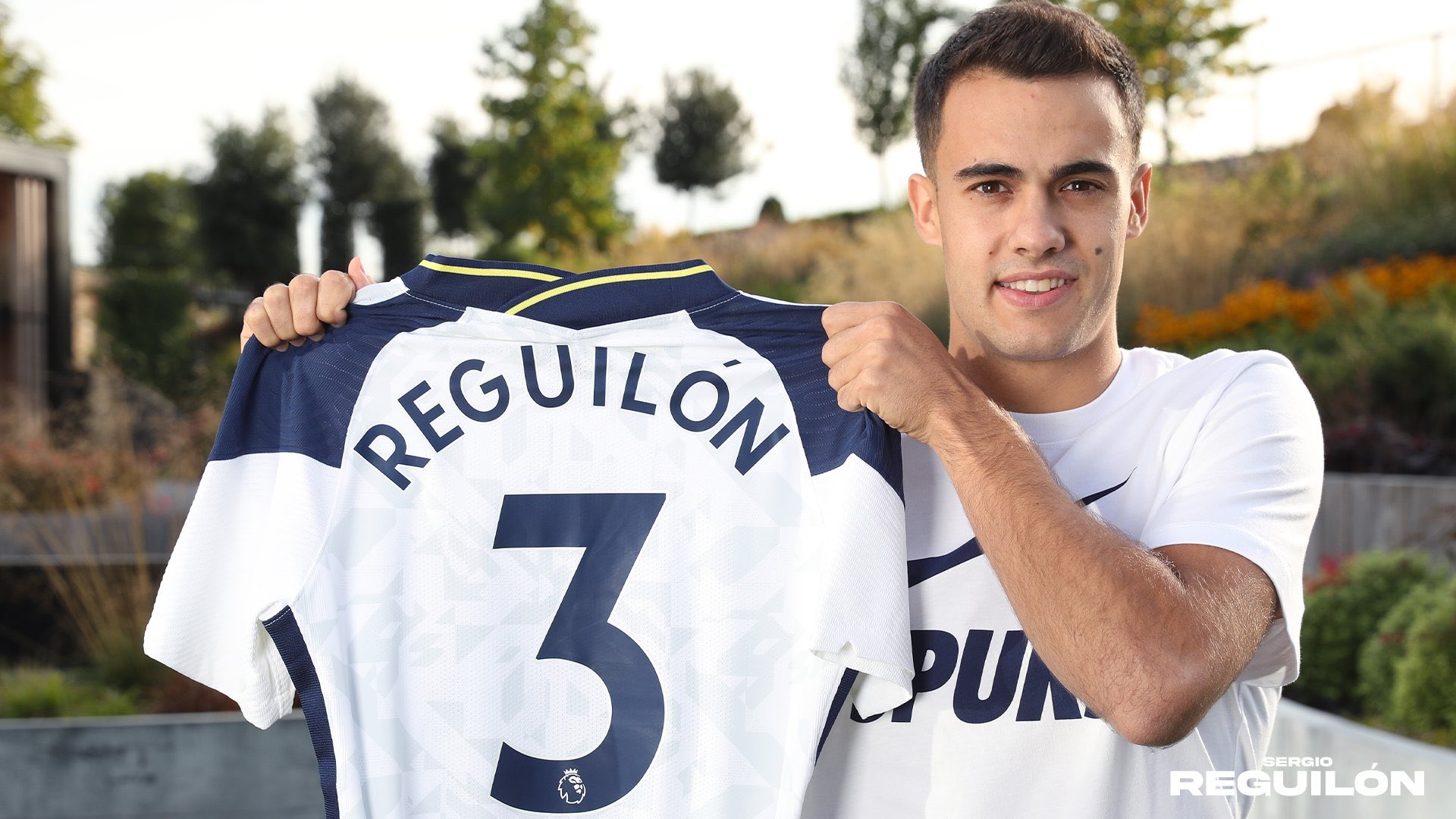 The report claims Spurs will pay £220,000-per-week of his £600,000-per-week wage, with parent club Real Madrid picking up the rest of the salary.
Zidane: Bale still a Madrid player… for the moment
Gareth Bale is still a Real Madrid player "for the moment", Zinedine Zidane has revealed ahead of his proposed move to Spurs.
Though there has been no official confirmation yet, Bale is expected to complete a one-year loan move to Spurs.
"I haven't spoken with Bale," Zidane revealed in a press conference ahead of their La Liga opener against Real Sociedad.
"I know what he has done in this team. He has been spectacular for this team, nobody can say otherwise. There are negotiations. If he moves, we only wish him well.
"I've not had any problems with Gareth. The situation is not firm, it's not done, I cannot say more."
Asked what Madrid will lose in Bale's absence, Zidane added: "It's not about that, it's life, everyone can have an opinion.
"Gareth is our player for the moment and the issue is still to be closed."
Zidane congratulates Reguilon on move
Real Madrid boss Zinedine Zidane has congratulated Sergio Reguilon on his move to Tottenham.
Though not yet officially announced, the full-back is expected to be announced as a Spurs player in the coming hours, signing a five-year deal.
Speaking in a press conference, Zidane said: "We must congratulate Reguilon on the season he had.
"We have two players per position and I already have two full-backs. I wish him all the best because he had a good season in Seville and he deserves to be at Tottenham."
Hoddle: Bale can drive Spurs to trophies
Spurs legend Glen Hoddle believes the signing of Gareth Bale will give his former a club a chance to win trophies in what he calls a "make-or-break season".
"This is a make-or-break season for Tottenham because they need to start winning trophies. The signing of Bale has to give them a chance to do that," stated Hoddle at a BT Sport event.
"They need to get back into the top four positions and qualify for the Champions League again. But the time has now come to actually start winning trophies because that has been lacking for far too long now.
"They got so close with Mauricio Pochettino on a few occasions, but they came up short when it mattered most. Now Jose has been charged with the task fo changing that tag of being a club of nearly men.
"Players want to win something. You want to go back to your stadium when your carrot is finished and see pictures on the wall of you lifting a trophy."
Tottenham legend Glenn Hoddle believes the club are facing a 'make or break season' after they pulled off one of the transfer coups of the summer to bring Gareth Bale back to the club.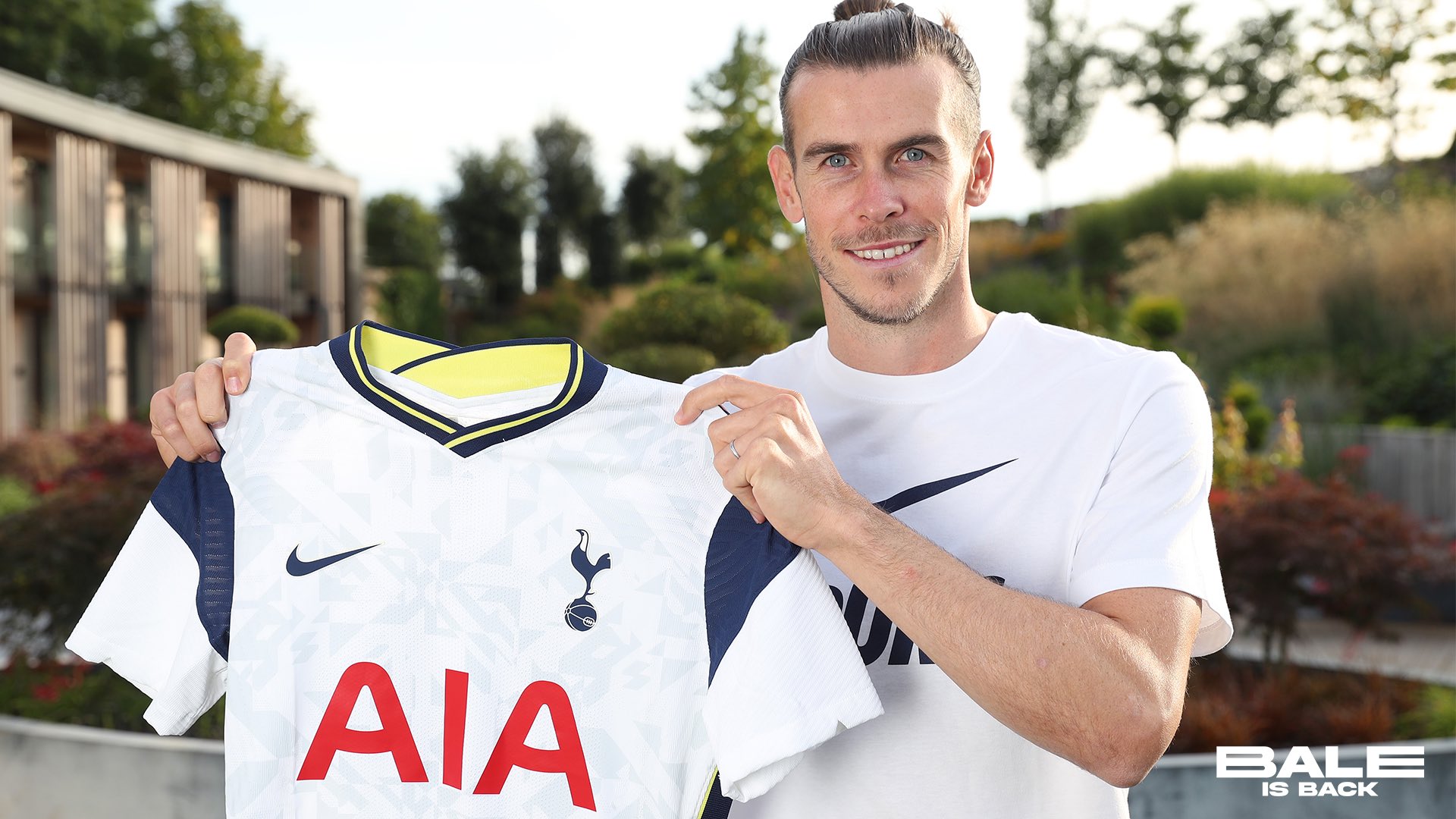 Bale's loan to cost as little at £9m?
We are still awaiting the official confirmation of Gareth Bale's loan move to Spurs, as the deal's details continue to emerge.
According to the Telegraph, the Spurs will have to pay just £9million for the Welshman.
The report claims Spurs will pay £220,000-per-week of his £600,000-per-week wage, with parent club Real Madrid picking up the rest of the salary.
Spurs the 'only club' for Bale
Sky Sports' Kaveh Solhekol has claimed there were numerous clubs interested in Gareth Bale, but his heart was set on Spurs when he heard of their interest.
"According to Bale's representatives, there were other clubs who were interested in signing him but his heart was set on returning to Spurs," he told The Transfer Show.
"Once he was told that Spurs wanted him, that was the only club that he wanted to go to."
What shirt numbers are available to Bale and Reguilon?
When Bale left Spurs in 2013, he had been through three squad numbers in north London.
The Welshman started with the No.16 in 2007/08 before taking the No.3 shirt until the end of the 2011/12 season, and finally wore the No.11 jersey in his final year at White Hart Lane before joining Real Madrid in summer 2013.
Bale has kept hold of the No.11 shirt at the Bernabeu ever since, which makes sense in commercial terms: both his Twitter and Instagram handles are '@GarethBale11', and he has trademarked his 'Eleven of Hearts' goal celebration.
How Spurs could line up with Bale, Reguilon
Tottenham correspondent Dan Kilpatrick gives his verdict on how the Madrid pair can influence Jose Mourinho's team.
Bale surely take the place of Mourinho-favourite Lucas Moura alongside Harry Kane and Heung-min Son in an attacking three, rotating between the flanks with the South Korean.
In an ideal world, Mourinho could then field a mercurial midfield trio of Pierre-Emile Hojbjerg, Giovani Lo Celso and Tanguy Ndombele, provided of course the latter can get fit and fulfil his potential.
Reguilon's signing could also signal a shift to a more symmetrical back four, with Mourinho have previously used Ben Davies as an auxiliary centre-half, allowing right-backs Matt Doherty or Serge Aurier to fly forward.
The 23-year-old Spaniard is quick and direct, so Mourinho may opt to release both full-backs and instruct Hojbjerg to drop between the centre-backs in possession.
Spurs have option for second year of loan
Here's the latest from Dan Kilpatrick: "Bale has agreed a season-long loan, thought to include the option of a second year which would take him to the end of his Real contract and leave him as a free agent in summer 2022.
"The deal will cost Spurs under £15million in wages and fees for this season, with Real continuing to pay at least half of his £600,000-a-week salary."
Tottenham still want TWO more signings
Jose Mourinho's overhaul of his Tottenham squad will not stop with the signings of Gareth Bale and Sergio Reguilon, with the Portuguese now set to target a striker and a centre-half as well as offloading unwanted players.
Mourinho will next turn his attentions to signing a new striker, having failed in an approach for Southampton's Danny Ings, who Spurs must contain on Sunday.
Saints insisted Ings is not for sale at any price, although Spurs are continuing to monitor the situation over his contract, which has two years to left to run.
Bas Dost, the experienced Eintracht Frankfurt forward, is also on Mourinho's radar but target Arkadiusz Milik looks set to join Roma from Napoli.
Spurs are also in the market for a centre-half, with Benfica's Ruben Dias among Mourinho's preferred options. The Portuguese club flatly refused to sell the 23-year-old, who is represented by Mourinho's longtime associate Jorge Mendes, in January but the financial impact of the shutdown and their failure to qualify for the Champions League may force a rethink.
https://twitter.com/i/status/1307367379492581376
Levy 'has put his money where his mouth is'
Gareth Bale's agent has praised Tottenham chairman Daniel Levy as the Welsh winger closes in on a return to the club.
"When Tottenham came calling it was where he wanted to be," Barnett told the Telegraph.
"It is good for Gareth and obviously I hope it's good for Tottenham. My main concern is Gareth and hopefully he will get some happiness back in his life."
He added: "He [Levy] has stuck his neck out. He's done bloody well. You have got to give him credit and admire his guts. He has put his money where his mouth is.
"Gareth is the most successful footballer ever to leave these shores and maybe even the most successful British footballer ever. You are talking about someone who has achieved everything."
Pochettino on Bale move
Mauricio Pochettino has been speaking about Gareth Bale's imminent move to his former club.
He told COPE: "Bale is a magnificent footballer at an age that still has strength as well as experience and maturity.
"He has been decisive in Madrid, he has won four European Cups, he has scored in important games… he has always been very affectionate with me."
Pochettino also said such a deal would never have been possible during his time at the club.
"There was never the possibility. Everything was focused on the construction of the stadium, but it would have been a great contribution for the team."
Bale was pictured arriving at Tottenham's training ground on Friday afternoon after flying into London to seal a season-long loan return to the club he left in 2013.
But Spurs fans were still waiting for confirmation of the signing as the saga rolled into Saturday. Stay tuned.
Can't see the Tottenham news LIVE! Gareth Bale and Sergio Reguilon transfers set to be announced today blog? Click here to access our desktop page.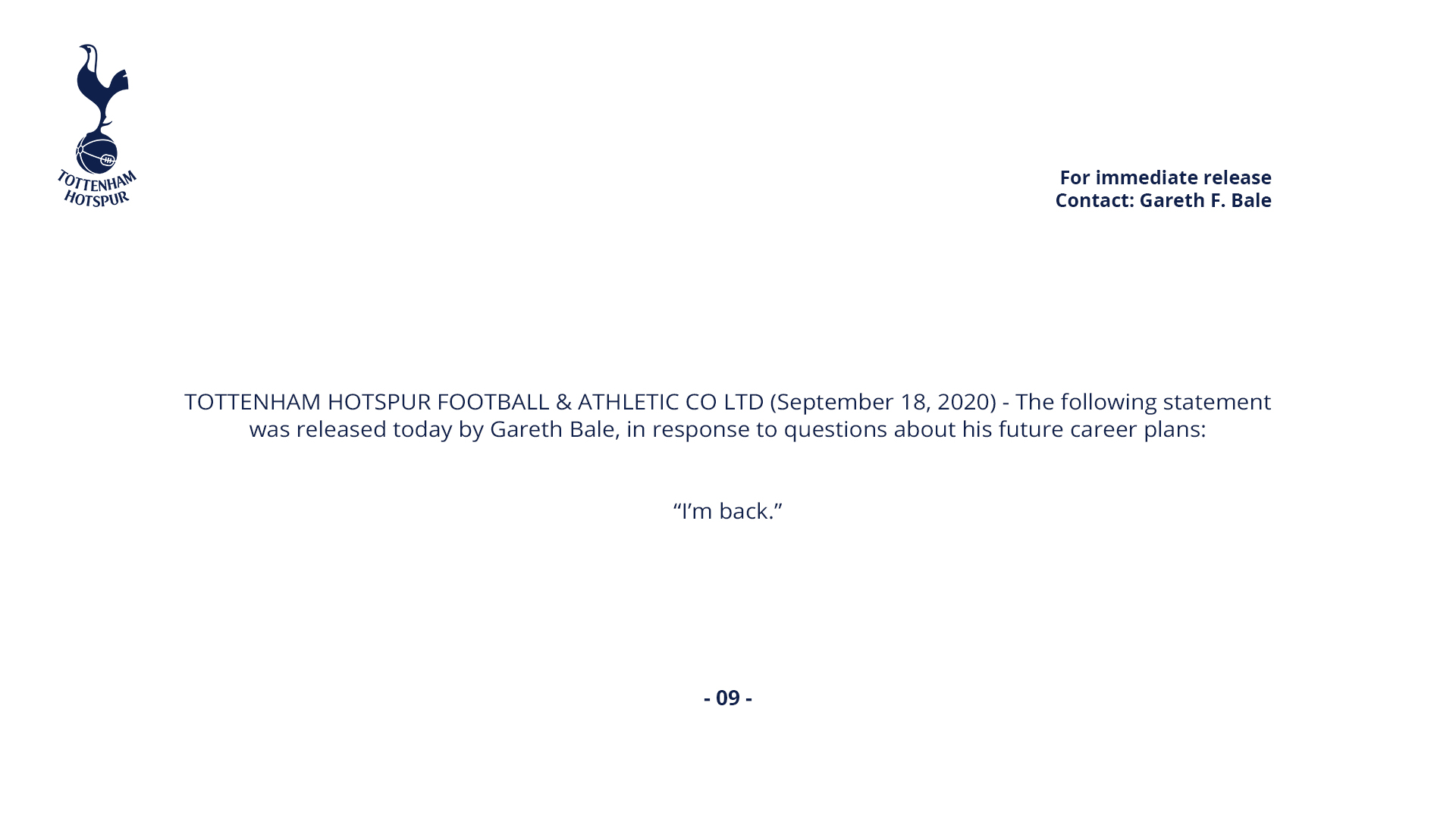 Spurs edge out Plovdiv in tight Europa League qualifier
Tottenham needed two goals in the final 10 minutes to beat Lokomotiv Plovdiv 2-1 in the second qualifying round.
Spurs named a strong team in Bulgaria but were facing an embarrassing loss when Georgi Mindev put the hosts ahead in the 71st minute.
But Jose Mourinho's men saved face with an impressive comeback as a Harry Kane penalty, after an incident which saw two Plovdiv players sent off, and Tanguy Ndombele's 85th-minute winner sent them through.
"Tottenham has world class players and a world class manager. I can't wait to start working with him."

? @sergio_regui's first Spurs interview.#HolaReguilón ⚪️ #COYS pic.twitter.com/myWwGMt6Zh

— Tottenham Hotspur (@SpursOfficial) September 19, 2020
Bale could in theory take back the No.3 jersey – which was recently taken off of Danny Rose – or the No.16 he originally wore for Spurs, while the vacant No.9 shirt would suggest a more out-and-out forward role.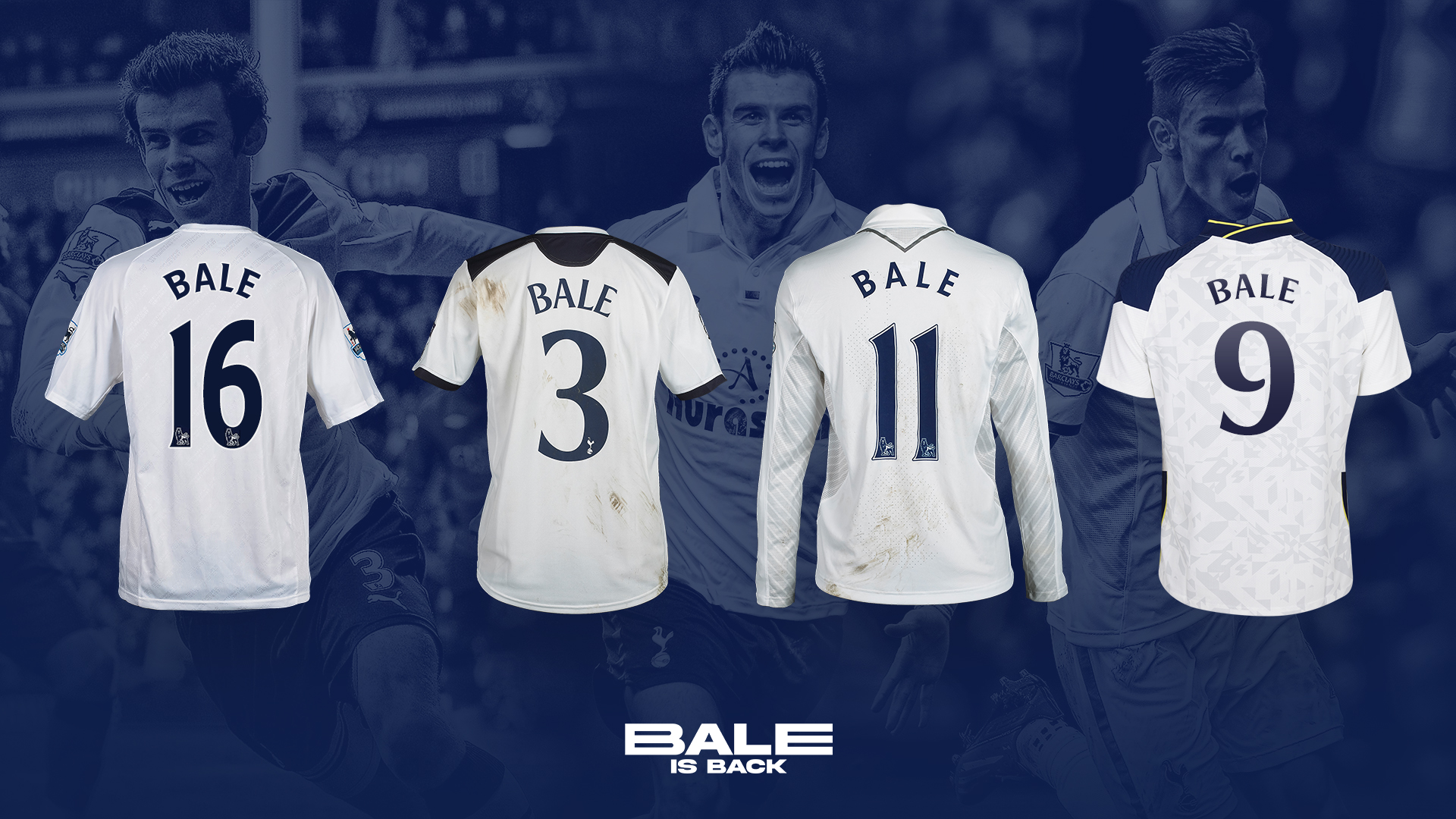 But given the value of the No.11 jersey to Bale's branding, it wouldn't be a surprise to see the current occupant at Spurs, Erik Lamela, shifted to another option to make way for the new arrival.
That would also allow Reguilon to come in and take the No.3 jersey as the first-choice left-back, though Ben Davies (No.33) could have something to say about that.