Thank You For Everything, We Will Miss You", Chelsea's Fans Wave Player Goodbye
Chelsea's fans were shocked as their main player completed his transfer out of Stamford Bridge, and they have been mourning to see the player leaves so soon.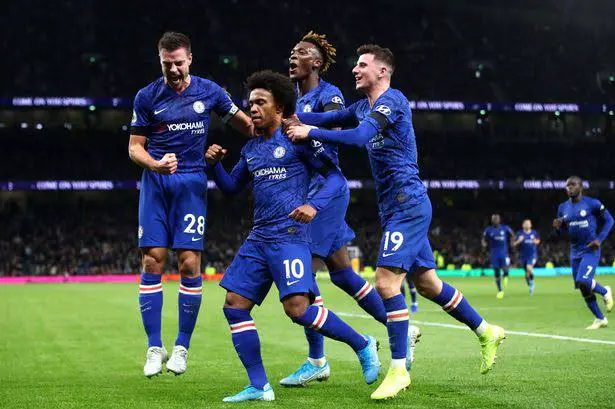 Chelsea fans believe that willian is one of the club key players in Stamford Bridge, having seen his undying and unwavering love for the club, especially when the club need him most.
He has been one of the most consistent players in the Blues squad, and he always lift the Blues up whenever all his teammates were down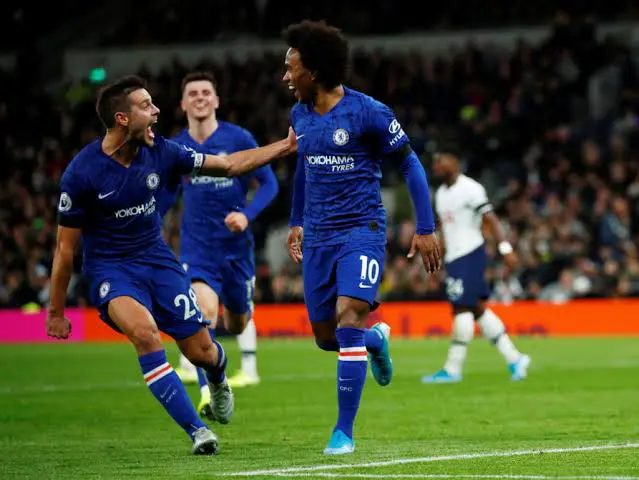 The Frank Lampard's side fans have been mourning as Willian completed his move to Arsenal, as the Brazilian has agreed 3 years contract with the Gunners.
The Brazilian's wizard demanded 3 years contract extension from the Blues, but there was a certain blockage between him and the club, so the Brazilian decided to join the Blues rival.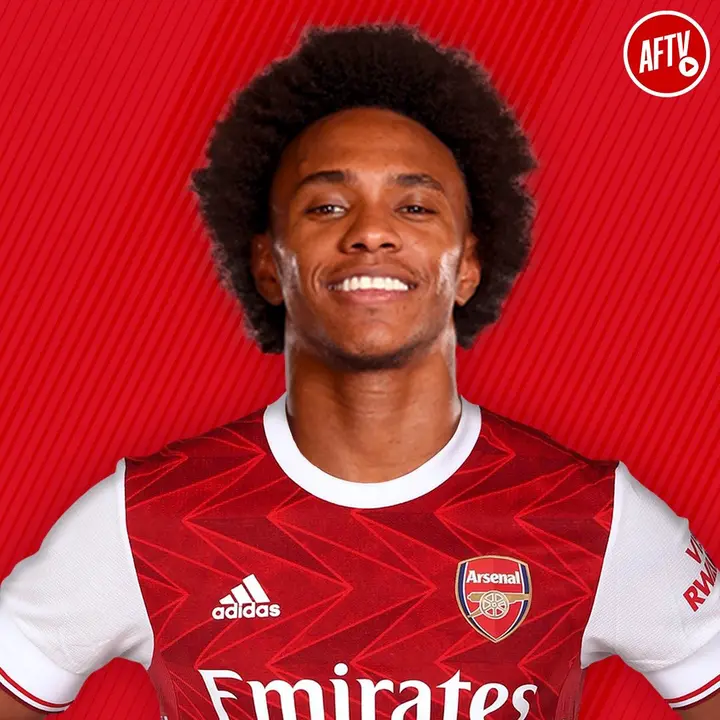 Willian has agreed a 3 years contract with Arsenal, as he worths around £100,000 a week, and his move would be officially announced later this week.
Chelsea's fans are sad to see the Brazilian leaves, as they all know how Willian loves the Blues family.
Especially his unbelievable act, when his Mother died when Chelsea offered him a leave, but he chose to stay back and fight with the Blues. Willian has made 343 appearances with the Blues, as he netted 63 goals and registered 65 assists.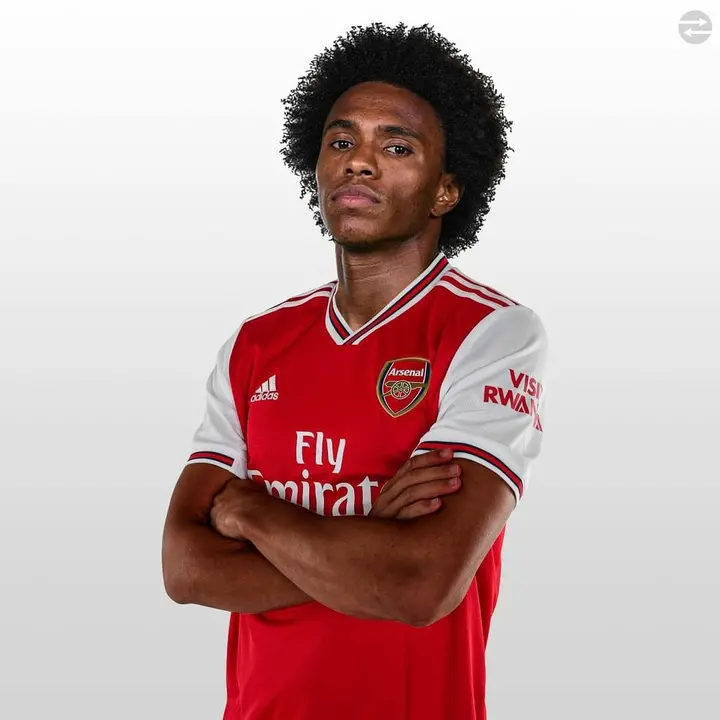 The Blues fans made it known that the Brazilian would forever be in their hearts, and they thank him and let him know they are grateful for everything he has offered the club.
See Chelsea's fans comment thanking Willian for his undying love and commitment for the club:-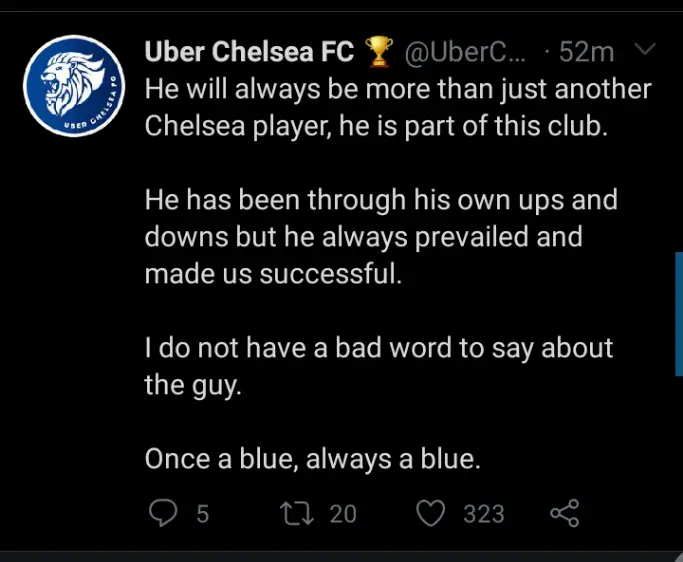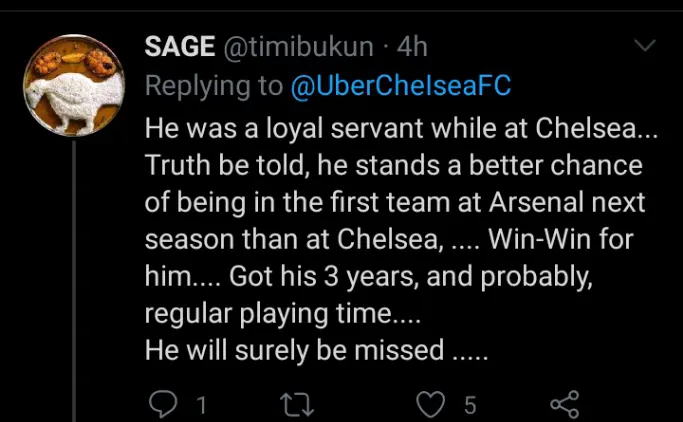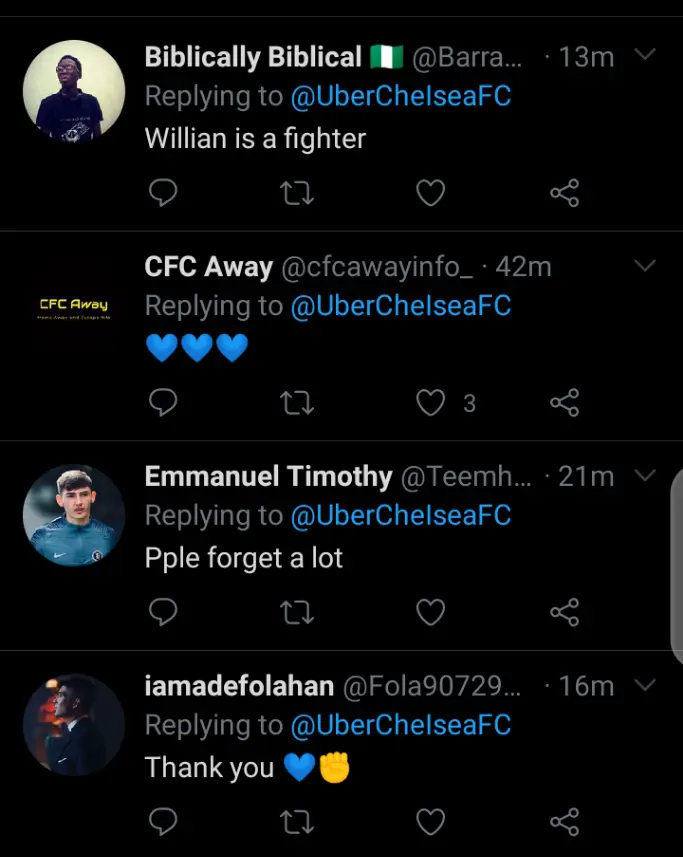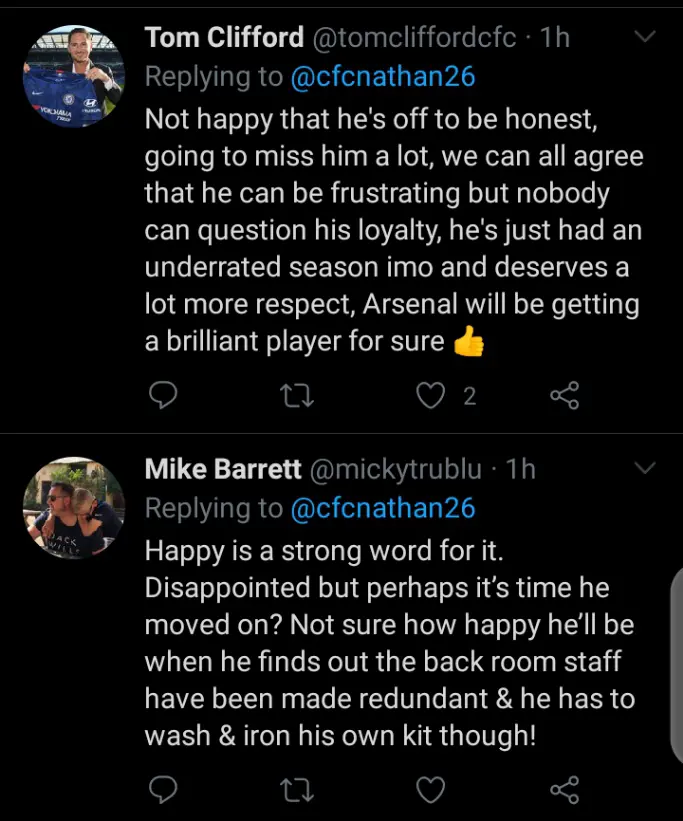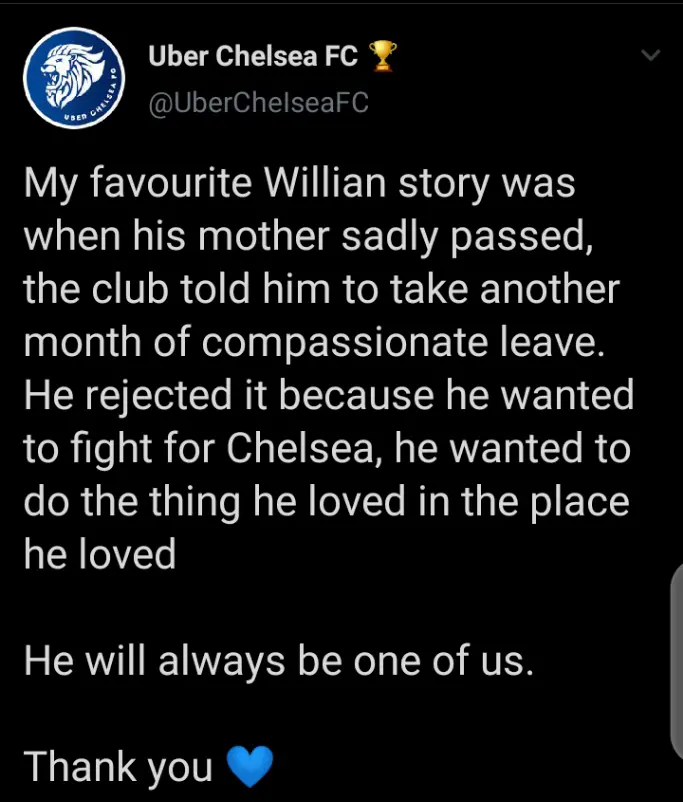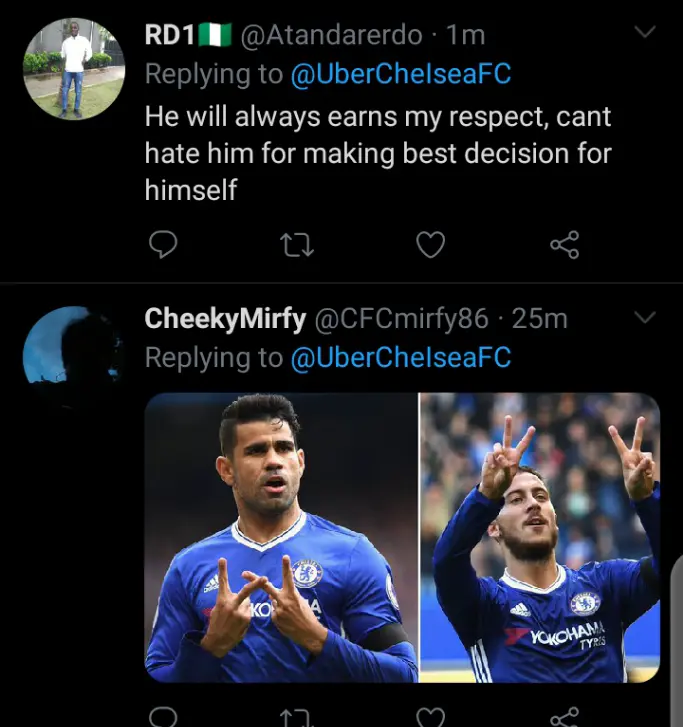 Meanwhile, the Brazilian might feature in Chelsea's champions league clash against Bayern Munich if he's fit enough to play. Having agreed 3 years with the Gunners don't mean he ain't going to play for the Blues on Saturday.
Chelsea fans lean and count on him on Saturday he's fit enough, having been the experience available winger alongside Hudson-Odoi, since Christian Pulisic is seriously injured.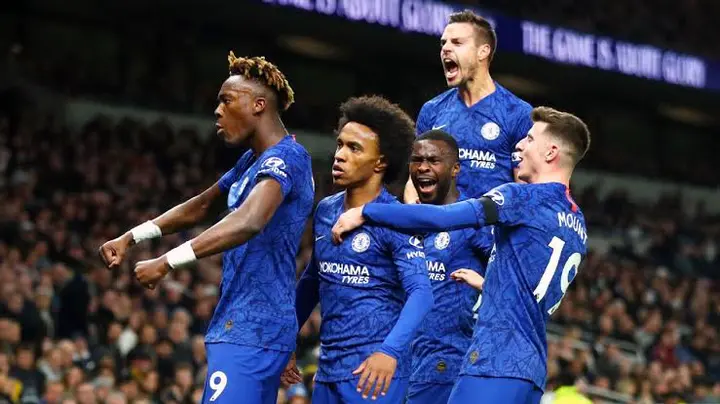 In a simpler way, Chelsea's fans show their appreciation and gratitude to Willian, as the Brazilian agreed 3 years contract with the Mike Arteta's side.