Chelsea have officially announced and confirmed Kai Havertz move to Stamford Bridge, as the Blues welcome their seventh signing of the season, in preparation vehemently for this season.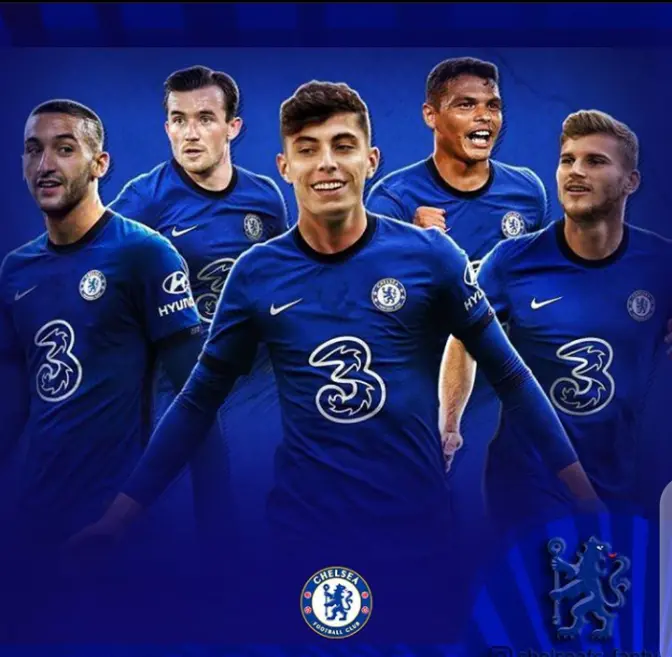 Meanwhile, Havertz and Ziyech are now Chelsea's players, and we all know and discern what and what these two ballers, are capable of doing when holding ball, on the pitch. As, they both had a sensational season in their team, before they joined the Blues family.
Therefore, Chelsea's fans have been saying that Kai Havertz would perform more than Hakim Ziyech, in Chelsea team next season. As, they believe the German young wizard is way better and good than the Moroccan.
The Blues fans believe Havertz would have more goal and assists than Ziyech when they finally start 2020/2021 in Chelsea's team. But, their stats last season shows that Ziyech would perform better than Havertz in the Blues team.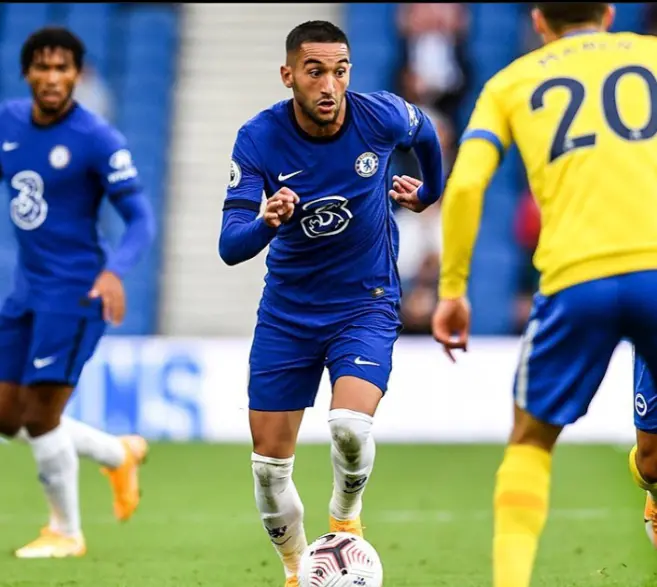 Though, it's kind of difficult to figure out who would perform better between the two, because they are both dangerous and sharp in front of goal. But, based on their performance last season, Hakim Ziyech has been seen to perform and dazzled greatly than Kai Havertz.
Here is Kai Havertz and Hakim Ziyech stats last season:-
Kai Havertz
45 Games
18 Goals
9 Assists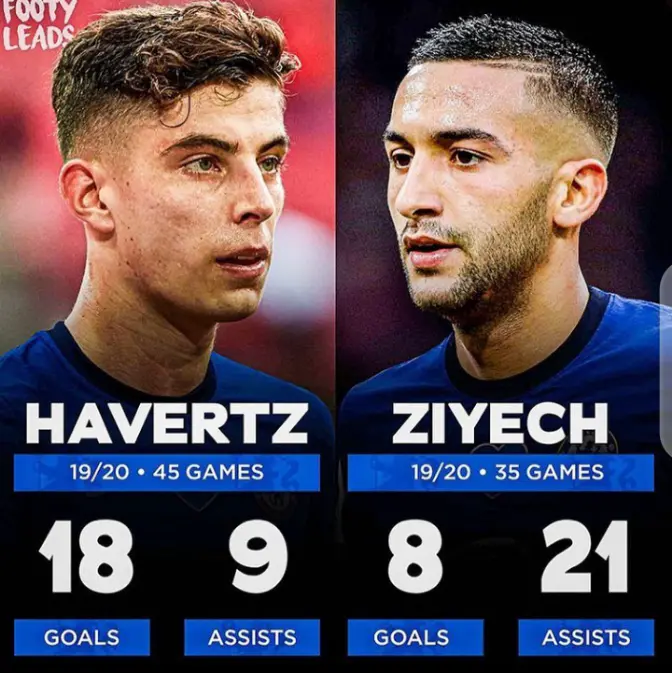 Hakim Ziyech
35 Games
8 Goals
21 Assists
As regards the above stats, Kai Havertz played 45 games and he had 27 goals contribution, while Hakim Ziyech played 35 games, and bagged 29 goals contribution last season. Though, their leagues are way vary, but still we cannot dispute the fact that, Ziyech is better than Havertz.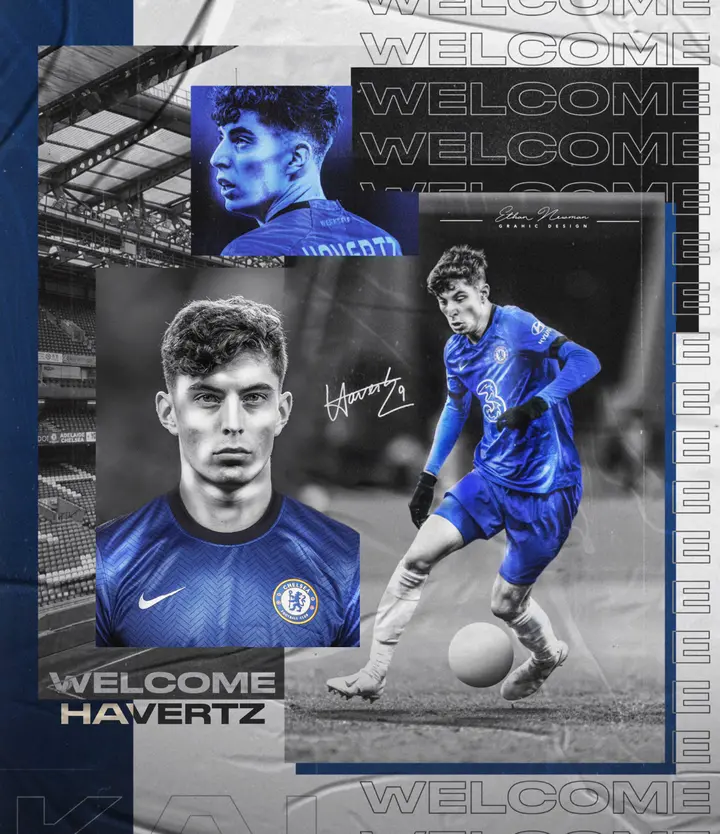 Finally, having seen their performance at various clubs last season, it's obvious that the Moroccan baller would perform and dazzle greatly than the German baller in the Chelsea's squad this season