Sheikh Ahmad Gummi has been going about his peace mission among bandits in the North West area And North Central regions of Nigeria where their activities are more devastating.
Pictures of the Islamic clergy having a meeting with leaders of the bandits in Zamfara state has emerged online, from the pictures we can see the heavily armed bandits and their leaders sitting casually with the sheikh.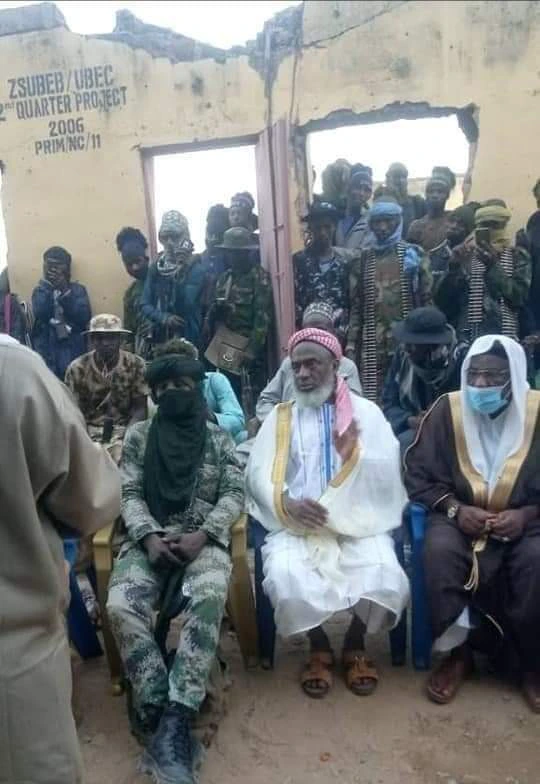 The state governments of the most hit states like Zamfara, Katsina and Kaduna states have been dialoguing with the bandits, in most cases, cash and other incentives are used to placate them but all these have not stopped the bandits from wreaking havoc on villages and towns in many states.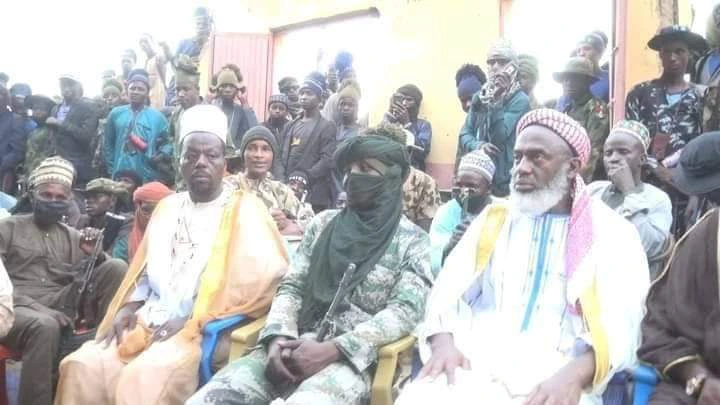 It's in the view of this that Sheikh Ahmad Gummi decided to intervene, he started going into the bushes and forest where these deadly bandits are operating from.
Today he was in Zamfara state to meet with some of the leaders of the bandits who also turned out in their numbers to meet with their august visitor.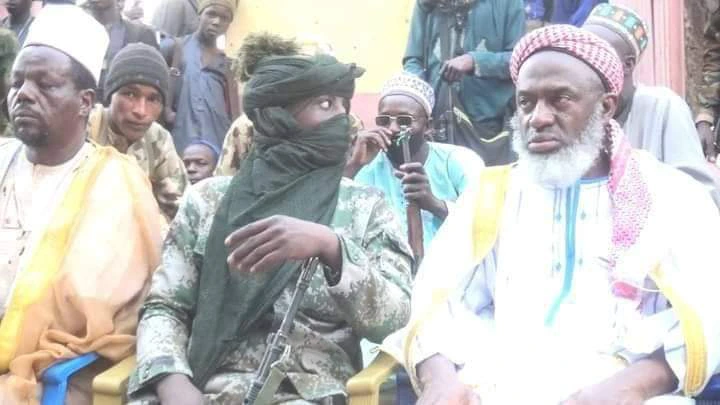 Sheihk Gummi is the current Mufti and Mufassir of Sultan Bello Masjid in Kaduna.
He has been persuading the bandit leaders to abandon banditry and come out of the bushes and embrace peace and civil way of life, he is engaging in this risky venture on his own volition.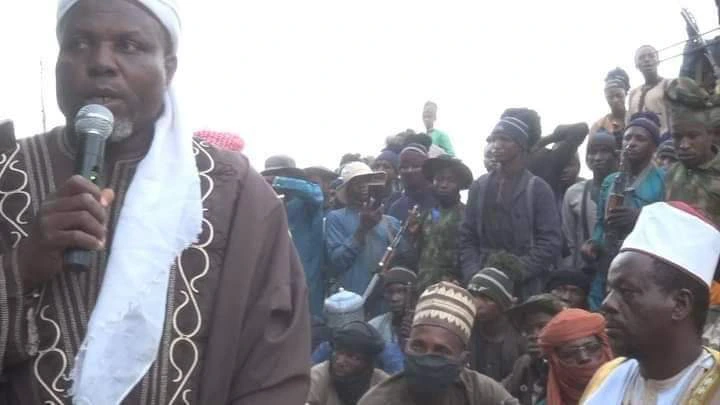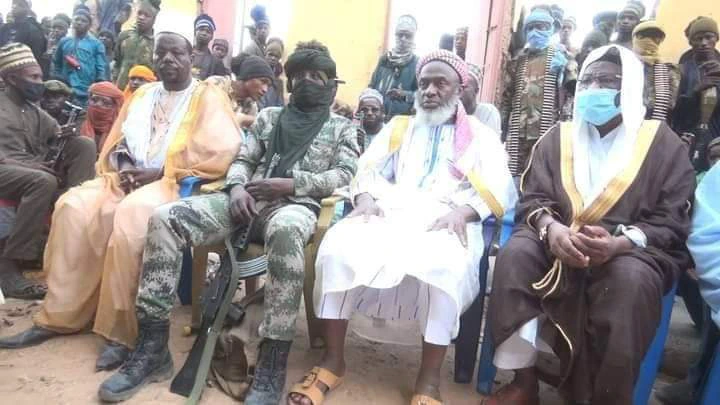 W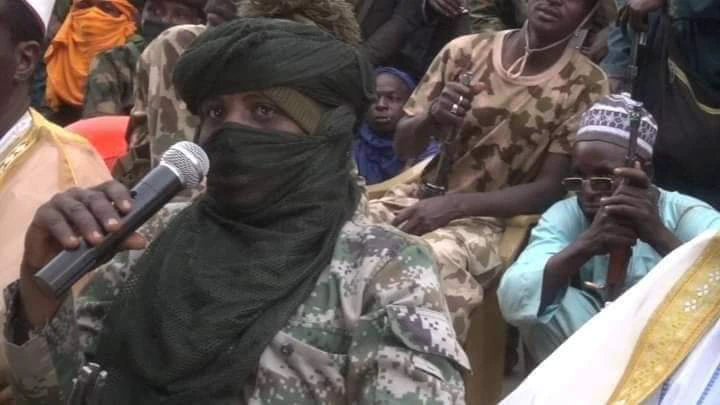 e can recall that Kaduna state government once announced that it paid the bandits huge sums of money to stop killing Nigerians in the state, but that didn't yield any positive result as the bandits have continued killing in the state from village to village, especially in Southern Kaduna and Birnin Gwari axis.
The Zamfara state government was recently was alleged to have paid the "repentant bandits" money and gifted them Hilux vans to make them stop killing but the killings have continued.