A woman said to be 50 years old made headlines recently in Nigeria as she arguably became the oldest to enrol in a grammar school in Ilorin, Kwara state, Nigeria.
Her name is Mrs. Ajayi Folashade and she has beat the odds trying to pursue her dream and passion, irrespective of her age by enrolling in a Junior secondary school class as low as JSS2.
At her after, most people like her goes to adult schools to study easy things which are taught in adult learning centers, but this woman decided to take on the Challenge and attend the same school as a teenager in JSS2.
Looking at her Photos and her age, you would reduce that the children who are her classmates are younger than her children and could probably be the age of her grand children.
See some of her photos below;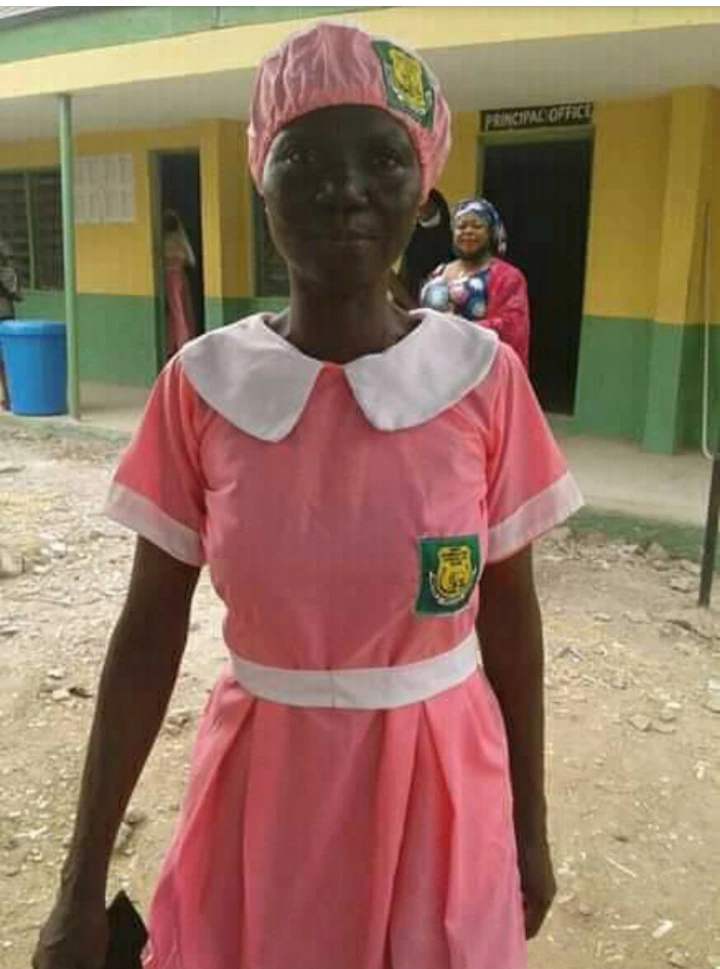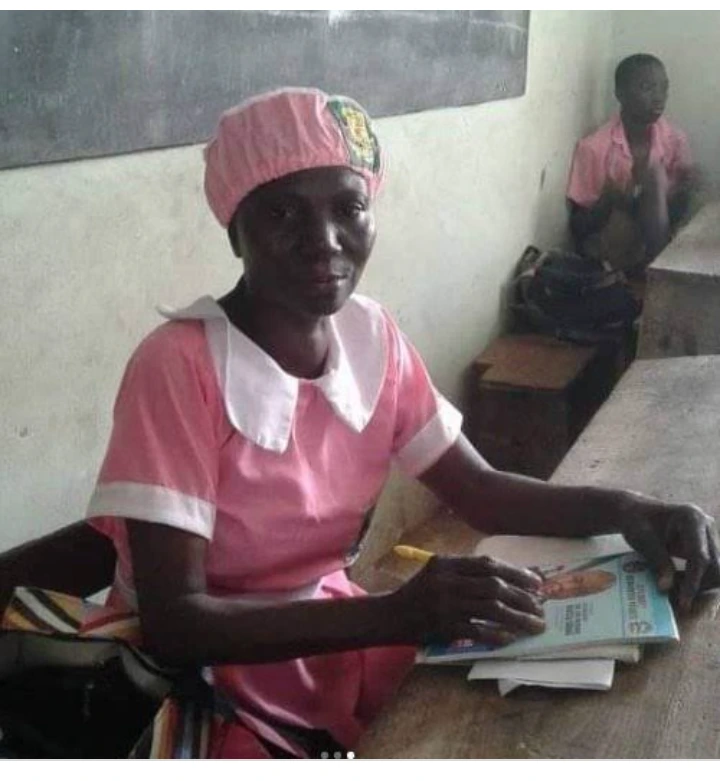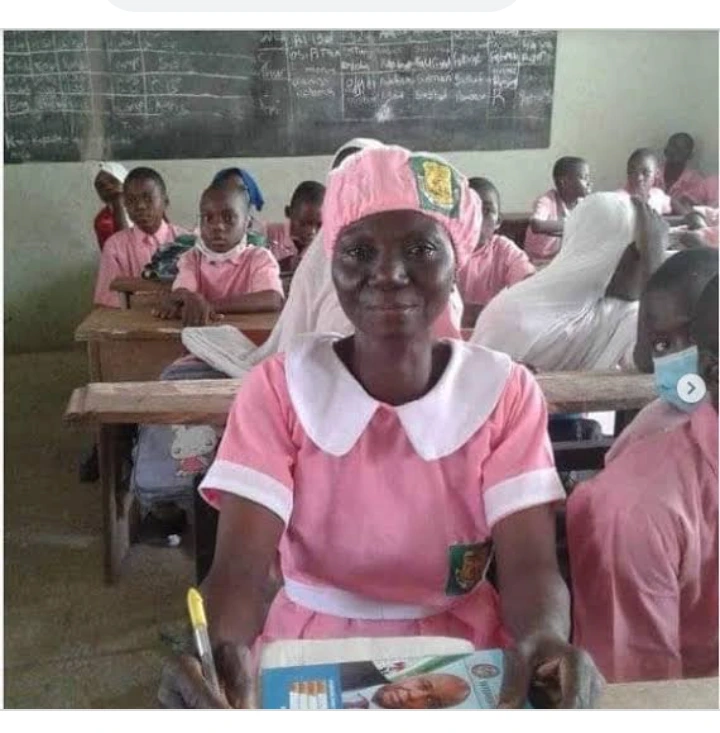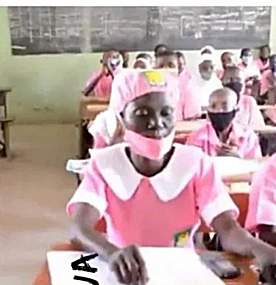 Blogs that interviewed her quoted her to have said that, she took the step hoping to encourage more people to seek education in order to better their selves, irrespective of the age. She aspires to be a teacher someday and has already taken a great step into her career.
She further asked the Government to invest in adult learning centers in avid to avoid adults sitting with children to learn.