Remember The Lady That Said She Has A Mansion In Hell? See What She Said About Wole Soyinka Online
There have been several reactions going on social media due to the increase in the price of petrol and other unfavorable conditions occurring in the country. Social media have really been a powerful tool for millions of people to stay informed on what is going on around and the Nigerian lady who claimed she has a mansion in hell have mentioned the renowned Nigerian playwright Woke Soyinka in her post online.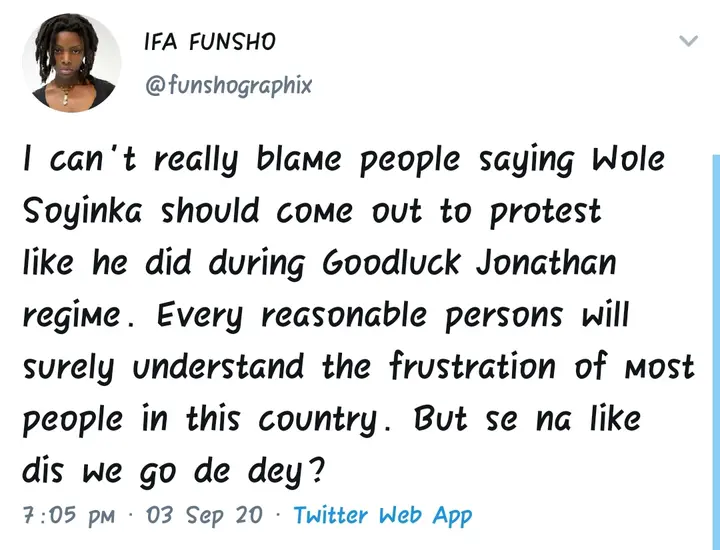 From the message this Nigerian lady wrote on Twitter she said: 'I can't really blame people saying Wole Soyinka should come out to protest'
Akinwande Oluwole Babatunde Soyinka is the first sub-Saharan African to win the Nobel prize in literature.
Here is when Ifa Funsho made a statement saying she has a mansion in hell.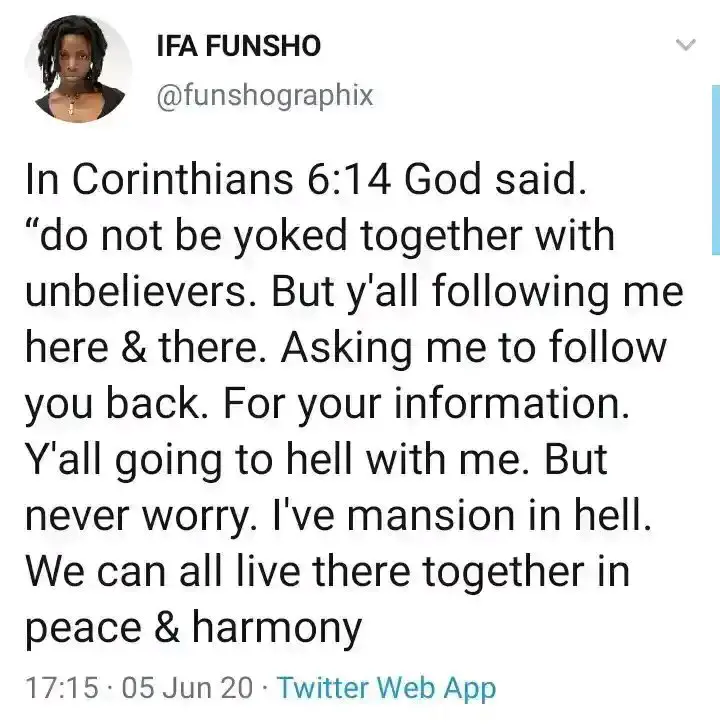 Kindly leave your comments below in response to what this Nigerian lady have said on Twitter.