Recalling what Eden Hazard said before leaving Chelsea for Madrid – – his words turned out prophetic
Eden Hazard was leaving for Madrid, he took to Instagram to bid his farewell to Chelsea.
"Chelsea and especially Chelsea fans will always be special to me and next season I will look for your results. I hope that we are drawn against each other in the Champions league next season and every season so we can meet again", the message reads.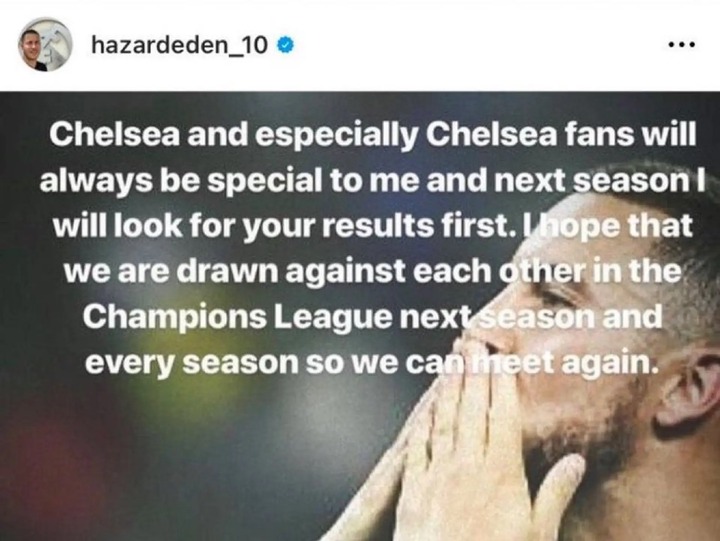 Real Madrid will face Chelsea for the third time in four years next month.
The Belgian himself, however, is likely to observe the games from the bench