Chelsea sign Kai Havertz for a deal worthing £71 million from Bayer Leverkusen as part of massive transfer  signings for Chelsea,but the young German midfielder performance was not too good in his first match as a Chelsea player.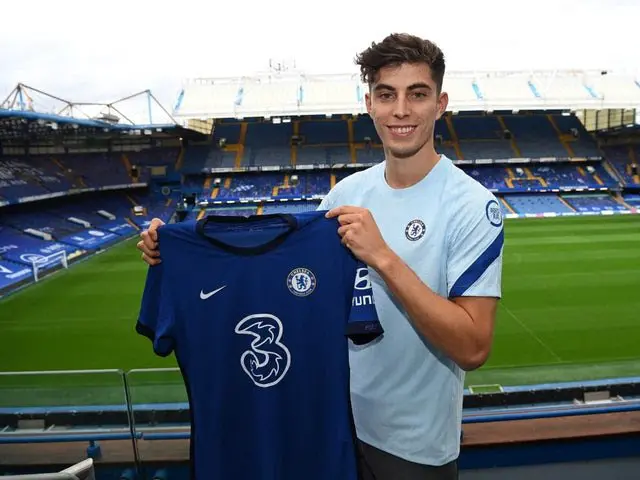 Picture above when Havertz signed for Chelsea in the 4th of September
In his first match Havertz failed to live up to the expectations, the German midfielder had a under par display against Brighton, which have lead to a lot of football fans trolling Havertz.
But, this article will break down the reasons Chelsea fans should not panic about Havertz poor display against Brighton.
1. KAI HAVERTZ WAS PLAYED OUT OF POSITION BY CHELSEA COACH FRANK LAMPARD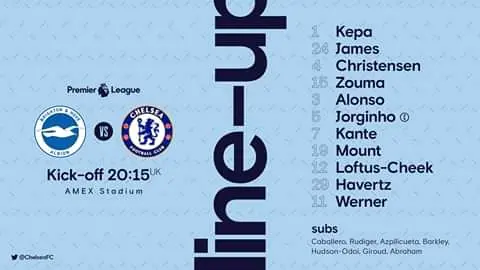 Picture above of Chelsea line up against Brighton, Havertz played as a winger
Kai Havertz is an attacking midfielder who can also play as a striker because of his height. But through out his career at Bayer leverkusen he was never played as a winger.
Yes, few Chelsea fans or football fans knew Havertz was played as a winger against Brighton with Ruben Loftus cheek playing in Havertz natural possible as a an attacking midfielder . Lampard use this formation because Chelsea were short of winger. Hakim Ziyech was out injured while Cristian Pulisic was not fit enough to play.
2. JUST HAVERTZ FIRST MATCH FOR CHELSEA.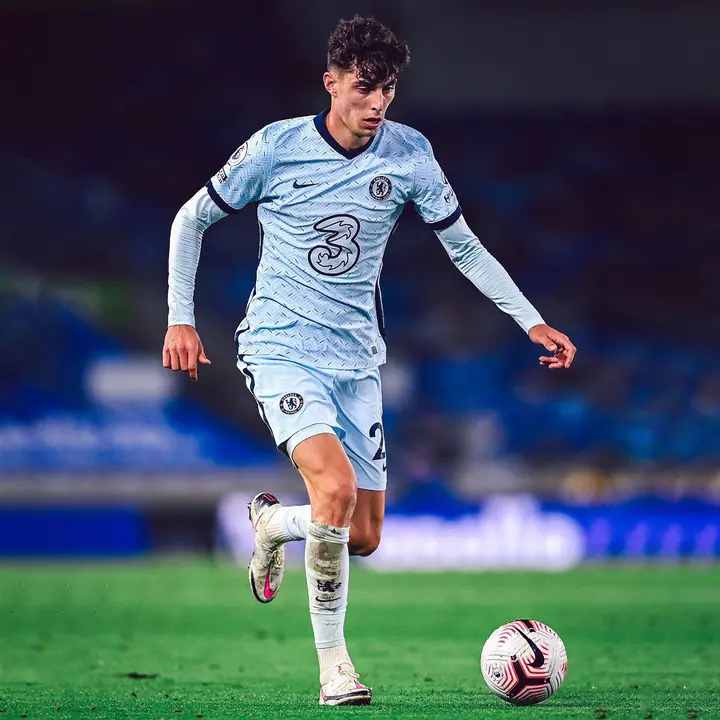 Kai Havertz only joined Chelsea on 4th of September 2020, only to start his first match for Chelsea in the 14th of September just 10 days different. Also note Havertz never played any friendly match for Chelsea before making his debut for the club.
The below average performance should be expected from a 21 years young player who had played all his senior football career leverkusen before joining Chelsea. This performance showed Havertz need time to settle at Chelsea.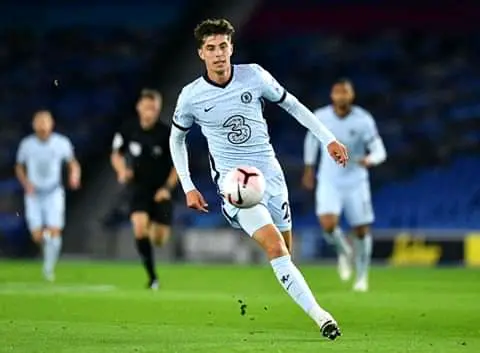 3. KAI HAVERTZ NEEDS TIME TO ADAPT
Yes, at just 21 years old Kai Havertz still have a lot to learn in the world of football. Havertz is not a finish product and he need to adapt to Chelsea style of play and also he need to settle down to English football. So bad performance such like against Brighton should be expected.
Hopefully, with time Kai Havertz Will get it right at Chelsea