The Premier League matches which began some months ago have seen some clubs like Chelsea climbing to the top of the EPL table,and other outstanding performances by various other clubs like Aston Villa,Leeds United,and even Tottenham Hotspur. This has led to the evaluation of individual performances of various players signed by the English clubs during the previous transfer window.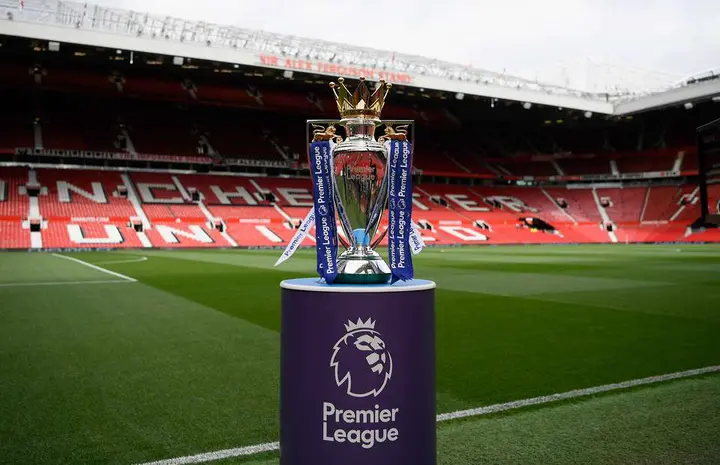 The Premier League Cup
English clubs like Chelsea fc signed Leipzig striker Timo Werner,Ajax midfielder Hakim Ziyech,Bayern Leverskeun midfielder Kai Harvertz,and also PSG defender Thiago Silva. This formidable team has shown some really good performance,with Edouard Mendy replacing Kepa as the goalkeeper.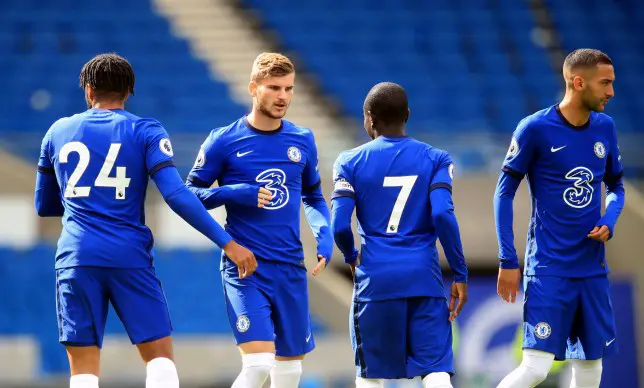 Other clubs who have outstanding players includes Manchester United Bruno Fernandes,Aston Villa Watkins,Everton Calvert-Lewin, Liverpool Diego Jota and Tottenham Son.
This season which kicked off sometime ago have also seen players gunning for the EPL Golden Boot. This prestigious award is usually given to a player who have the highest goal in that season (with a minimum of 20 goals),and have good rating across all EPL competitions and games.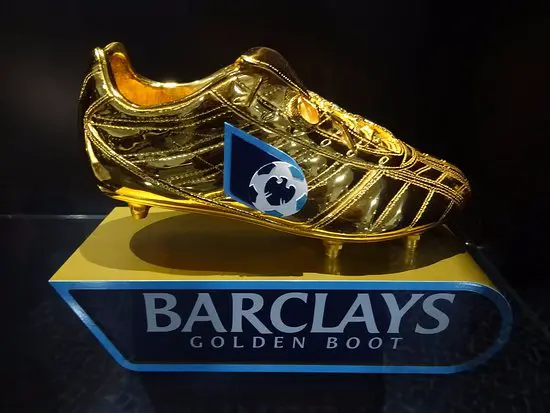 The EPL Golden Boot
Players who have won this award in the past includes Leicester City Jamie Vardy, Manchester City Aguero, Tottenham Harry Kane, Arsenal's Aubameyang, and recently, Liverpool's Mohammed Sallah,and lots of other EPL players. This players topped the EPL highest goal scorers list in other to win the award.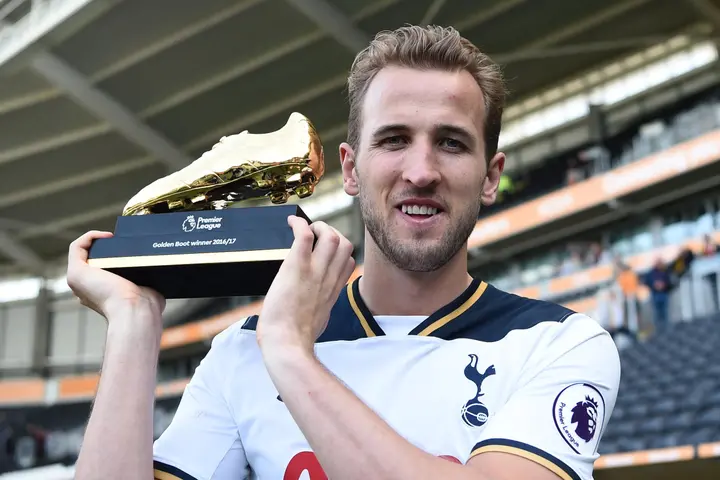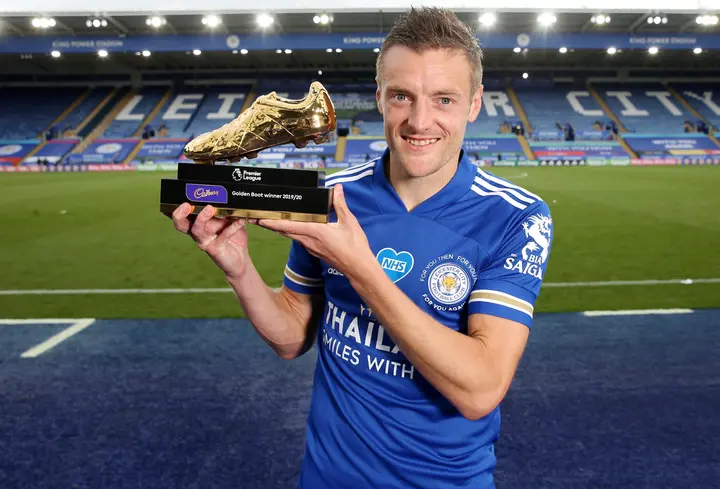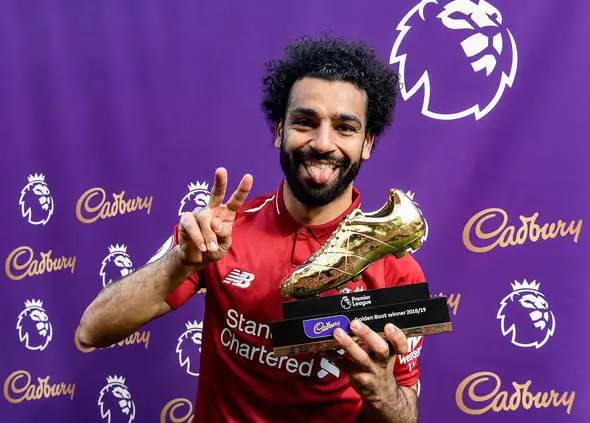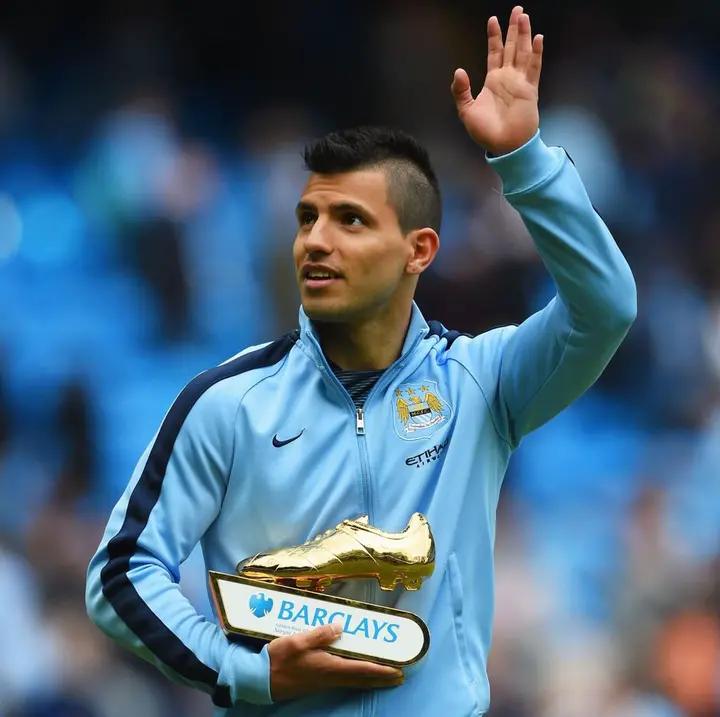 Now,with the season having gone underway,players ratings across all EPL games have already begun. This will help determine who wins the golden boot at the end of the season.
Timo Werner: Chelsea
Chelsea new signing,Timo Werner have shown incredible pace and speed in recent games,managing to score a total of 4 EPL goals in 9 games. He is 12 on the list of top contenders for the golden boot,as he just needs about 18 or 19 goals to be in the top.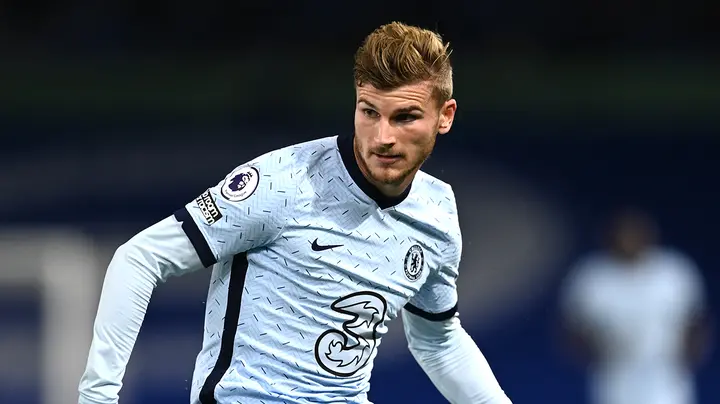 Despite his recent problem in finishing,he is quite a very good striker that would take Chelsea far in the Champions League.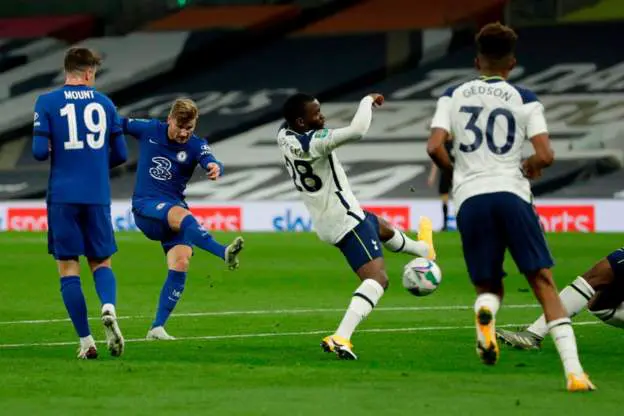 Bruno Fernandes: Manchester United
Bruno Fernandes is an attacking midfielder who joined Manchester United from Sporting Lisbon early in 2020,and since then the Portugal born midfielder have being quite unstoppable in the Premier League.
Recently,he won the award of the best EPL player of the month twice.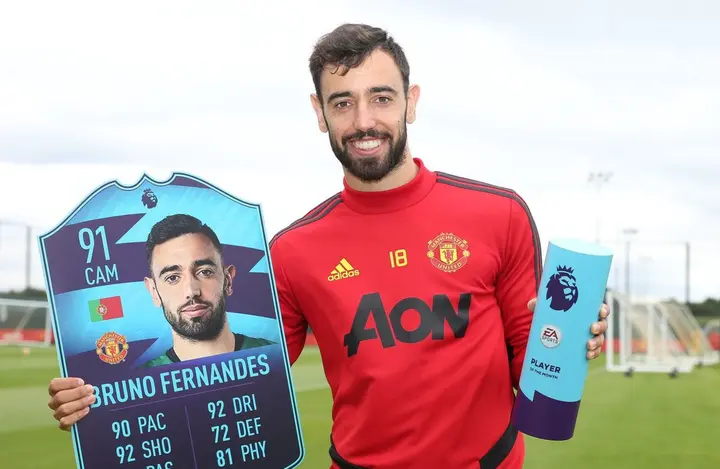 Bruno Fernandes has managed a total of 6 goals in 8 EPL games as an attacking midfielder,to become 8 on the list of potential golden boot winners. It is really such an impressive start for him as a midfielder.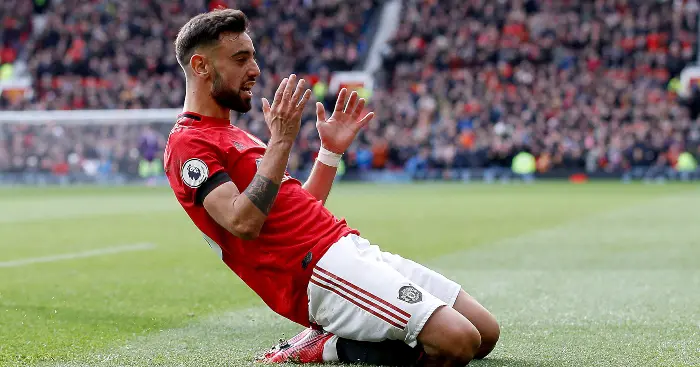 He have also created 26 chances so far in the EPL this season,which is higher than that of even Kevin De Bruyne and Mohammed Sallah. He is number 8 on the list of highest goal scorers in the Premier League.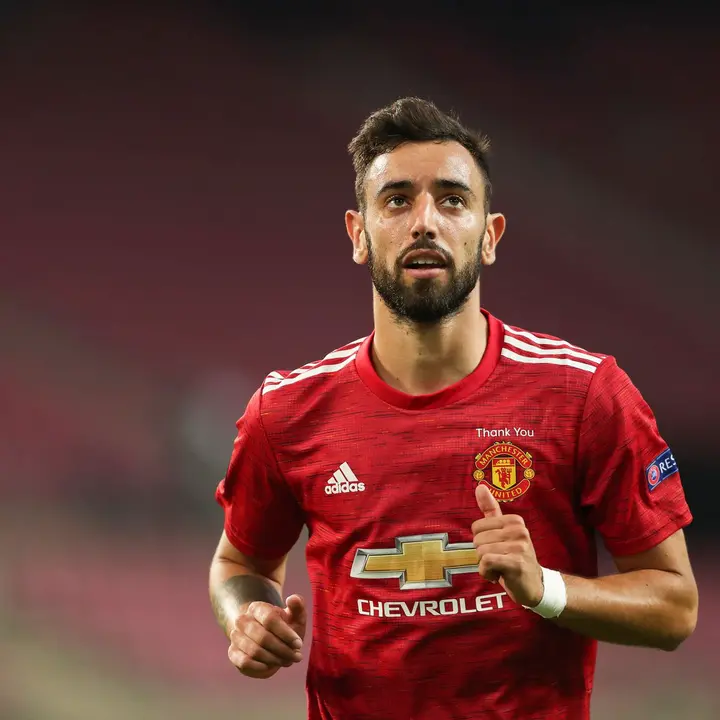 Everton Calvert-Lewin tops the list of potential winners,with 10 goals in 9 games,closely followed by Tottenham Son with a total of 9 goals in 9 matches. Liverpool's Mohammed Sallah comes third with 8 goals in 8 EPL games. See full stats below.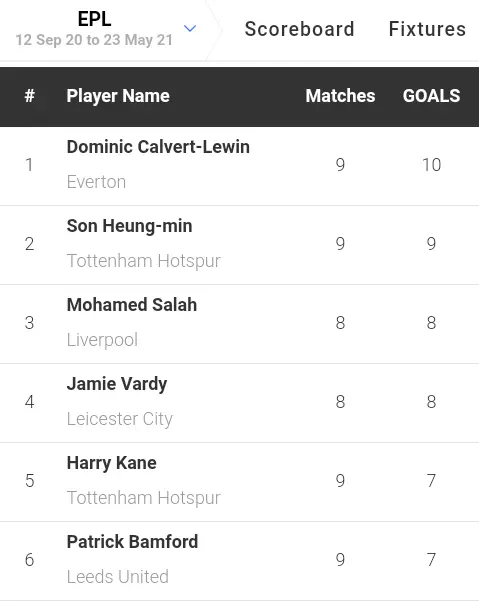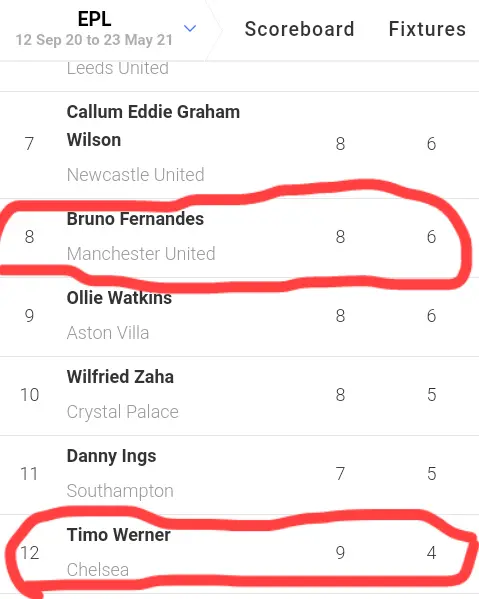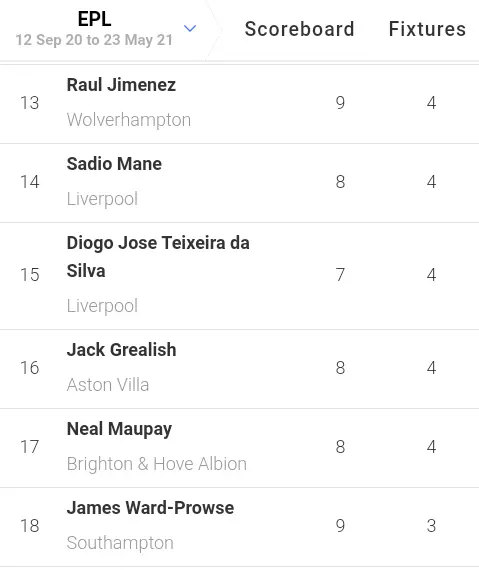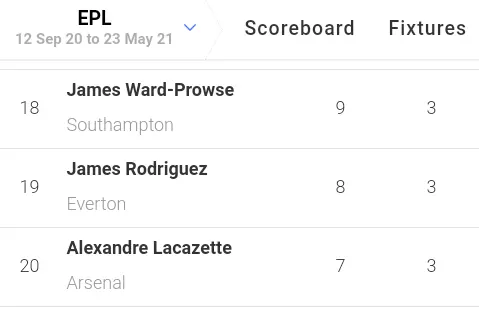 What is your take on this article? Will Timo Werner still be able to rank among the top three golden boot contenders,thus overtaking Bruno Fernandes? Or will Bruno keep an edge over him?
The issue is open for a debate. Also,we shouldn't overlook the fact that Manchester United still have an upcoming EPL match against Southampton,while Chelsea will face Tottenham Hotspur. So,there is still lots of opportunities for this two stars to go up the list.
Thanks for reading. Kindly comment,share