The Leader of the Proscribed Indigenous people of Biafra Nnamdi Kanu tweeted that he is going to address the Coronavirus issues on radio biafra after a long while of silence concerning the disease.
The leader of the yet to be declared Igbo state posted this after some Biafrans" asked him to do so as a leader he is planning to become.
However, after the update Most Biafrans were happy at the new development while some precisely very few weren't happy; the non igbo entities.
One of the supposed Igbo persons gave a very naive reply to the tweet by asking the Biafran leader Nnamdi Kanu to also put hands in his pocket and bless them" this sounded very strange and surprising to some other Biafrans as some tried to attack the commenter.
See the post and the comment from another Igbo person;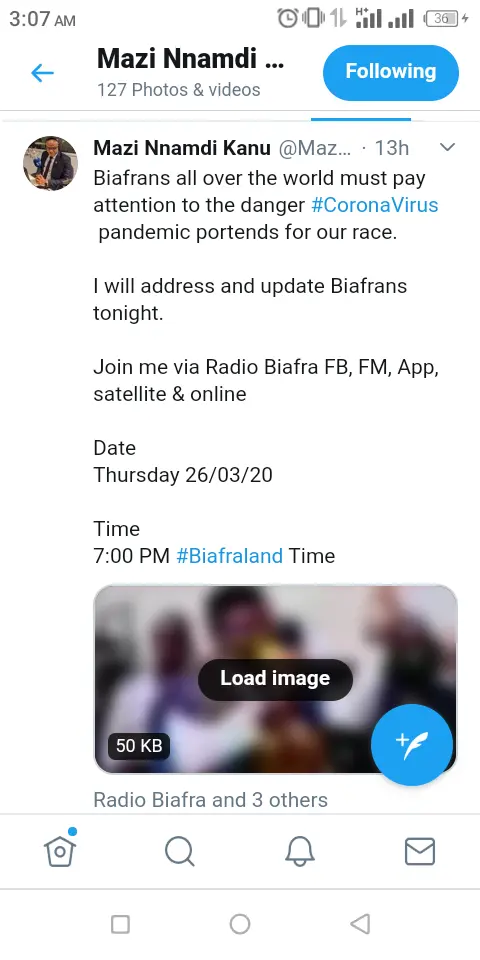 See the comment from the fan and follower on his tweet;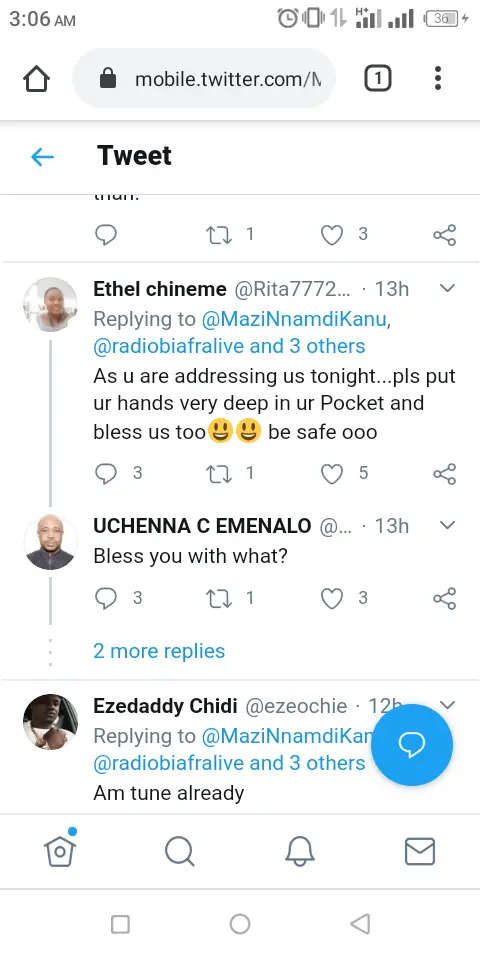 I wonder why people can't be less selfish and money thirsty for once…
What do you think about this silly request?