Luck fell out of these three men Yesterday in Cross River State, Nigeria as troops of the Operation Akpakwu Arrested them after they had allegedly kidnapped a lady in the state to an unknown place.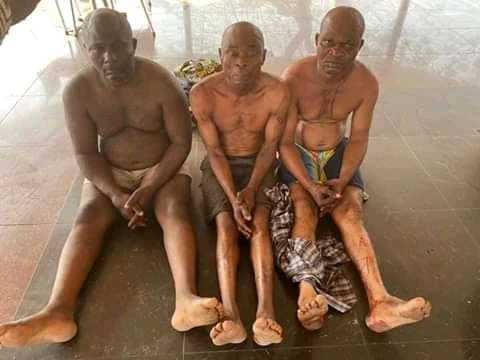 According to the information made available by an eye witness who posted on the official Facebook page group, Ibom Rant , the three men confessed their dubious acts after aving been arrested by the men of the troop.
One of the reported criminals is a 49 year-old man from Nsit Ibom Local Government Area of Akwa Ibom State, by name Mr. Bassey Isaac Sam. According to the information gathered, he lives at 16 Effio Swan Street, Calabar South.
The second criminal is said to be 60 year-old, from Akpap Okonyuong in Odukpani Local Government Area of Cross River State. His name is Etim Otu Nsa living living at number 1 Usoro Street, Calabar South.
Their gang member, Effiong Okon Dickson, 50 year-old, is said to be a driver from Okosi in Oron Local Government Area of Akwa Ibom State. He is Reportedly residing at number 26 Community Road, Calabar South.
Reports have it that the trio kidnapped a lady and took her to an unknown location in Calabar waiting for ransom. However, members of operation Akpakwu who traced their hideouts rescued the lady from their captivity while arresting them.
Here are their pictures.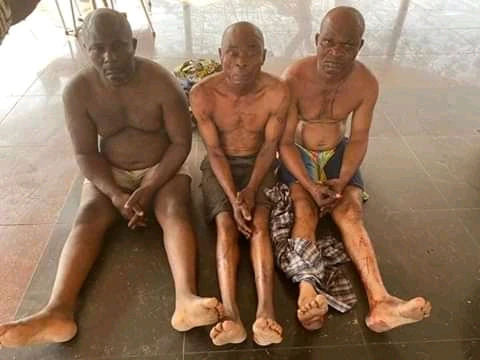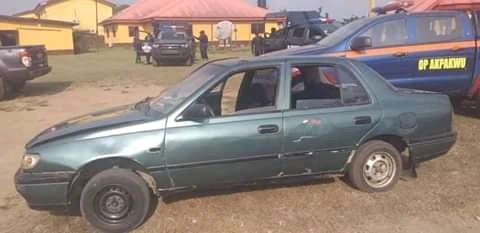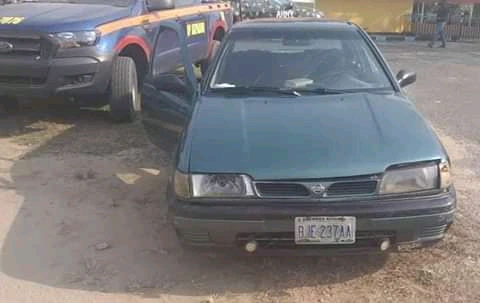 It baffles why men of their age should indulge in such a horrible act.