At the Big Brother Naija Reunion yesterday, an interesting drama came up as Ka3na reveals what transpired between her and Ozo in her hotel room. Recall that the Evicted Housemates were invited into the house to have the last party with the Top 5. Ozo was among the evicted housemates and throughout the party, he ignored Nengi and spent a lot of time with Ka3na.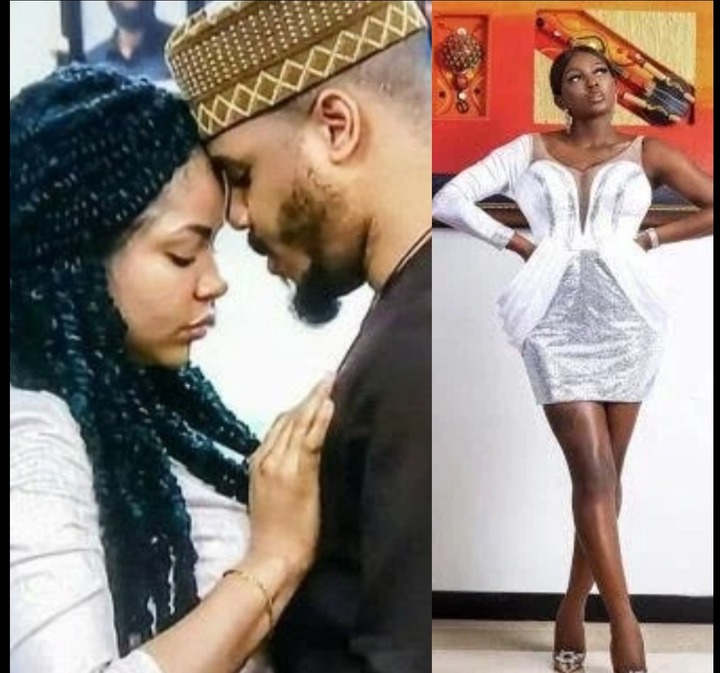 If you could remember, Nengi was very emotional that she even cried about the situation. She could not stop herself from crying because she did not understand why Ozo suddenly ignored her and started hanging out with Ka3na despite all the moments they had in the house. The viewers were also surprised by Ozo's action and most especially, how he suddenly became intimate with Ka3na.
Some people said Ozo was probably not impressed with the stories people were saying about him when he got out of the house. People were saying that he never went to the house to promote himself rather, he was following Nengi up and down. People said other despiteful things like that which we believed was the reason Ozo ignored Nengi but Ka3na has now opened up about what actually happened.
Ka3na said she was in her hotel room when Ozo came in and started telling her that he is not happy with the kind of remarks he is getting from his fans and family. In Ka3na's words, she said 'Ozo came to my room and he was very down. He was absolutely very down. He kept on going on how his family, his fans and everyone was disappointed in him the way he was following Nengi all around and he did not have time to sell himself. He said he needed a revenge that he want to make Nengi jealous'
Ka3na speaks about what happened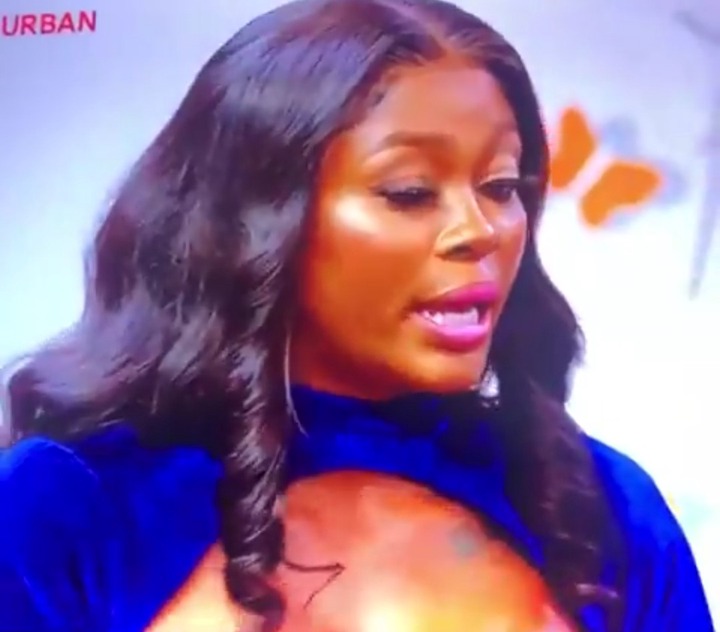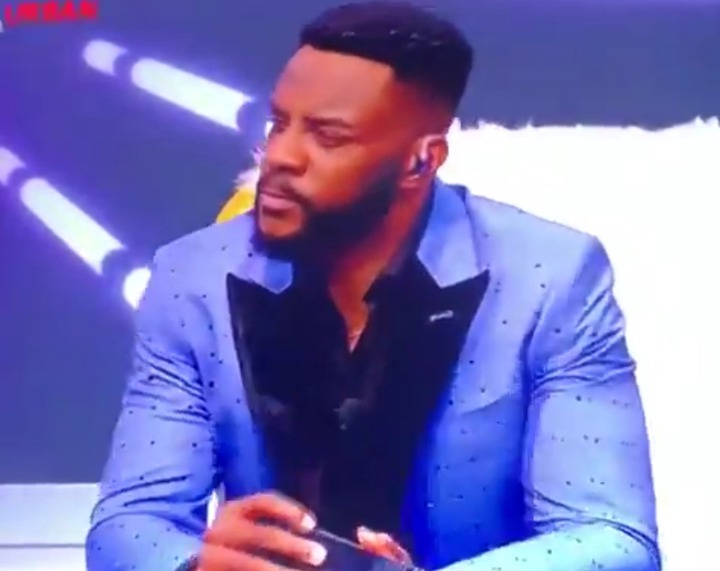 'He wanted me to help him make Nengi Jealous and I was like I don't think I am the right person you want to use to achieve this sort of stuff. I was the one that took the pictures. But, when we were leaving, I told him in the car. I told him that okay, I think I am up for this, let's do it this way. We were all in the same car together. We did it, he did not talk to Nengi and I danced with him.'
Ka3na was not done when Ozo interrupted and said 'At this point, you can't let someone. It can't be a he said/ she said situation'. Ka3na cuts back in and told him that she had an eyewitness. She said Eric was in the room that night. She said that Ozo even came to her room after the party and Praise was there as well. Ozo told her not to talk over her but Ka3na did not allow him to speak.
Ozo tackles Ka3na before Praise attest to what Ka3na said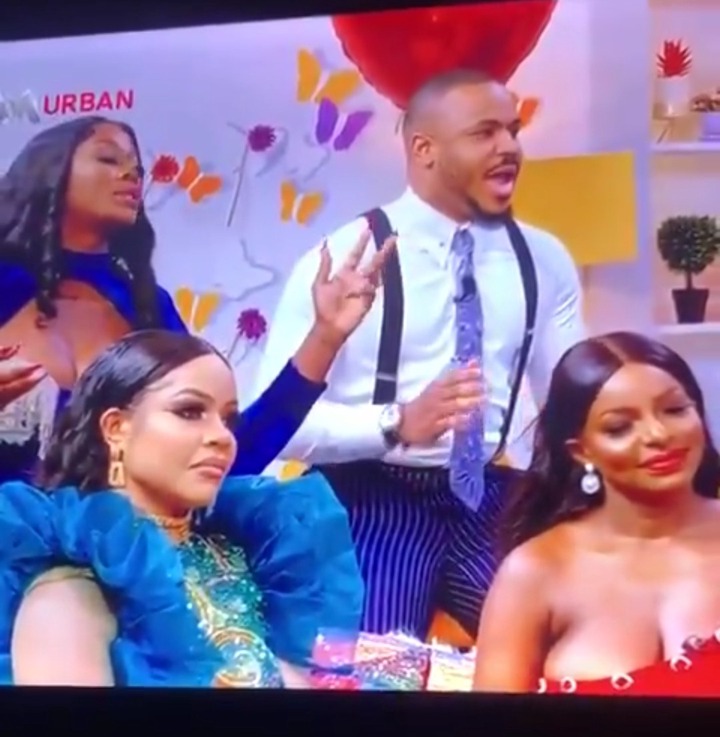 Praise said to be very honest, he was there that night and he can attest to what Ka3na said. Ozo did not agree with them. He said 'one thing I will never stand for is someone to say something I didn't say. The reality of this whole thing is like he said, she said situation. I would never be petty to say what I want to do is go into the house and make Nengi jealous.' Ozo did not agree to what Ka3na accused him of doing