Good day your Excellency Sir,I'm writing you this letter with tears in my eyes and I pray it gets to you.
Ever since this man from Afara Ukwu showed up from no where our sovereignty as a nation has been shaky,I wonder how one man will hold an entire nation to ransom all in the name of one unrealistic fairytale country.
I remember growing up in the early 2000's 1st of October was a big day because it was a day our darling nation Nigeria got her independence from the British.those days we will wear our revered green and white cloths and go for marchpast In our different Local government,this days it's no longer the same.
Nnamdi Kanu has succeeded in sowing a seed of discord among Nigerians.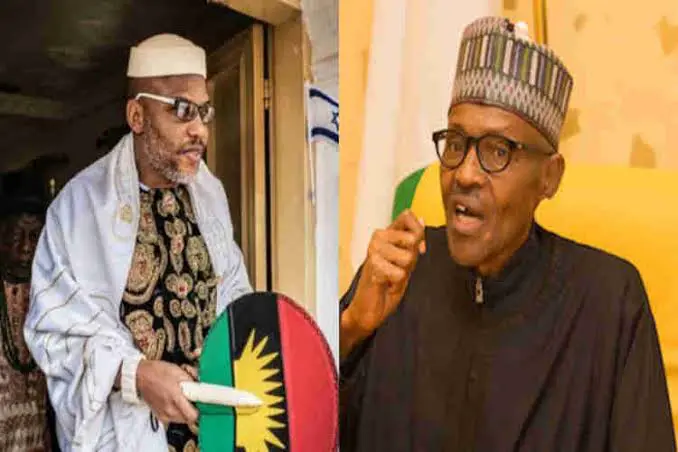 My President it's no longer the case of Igbos as the Yorubas and Hausas are buying into his ideology.
Oh I blame the DSS for not stopping his radio with which he used to radicalize his followers and buy sympathy from others.
My dear president please do something before water pass garri because the way I'm seeing this man he has something backing him up.
Share this post till it gets to our action president if you love our dear nation Nigeria and for all anti Nigeria please tell your leader to leave our country for us.