Transfer mogul Fabrizio Romano reports Chelsea are negotiating with Bayer Leverkusen and preparing a new bid for the playmaker.
The Blues have been trying to sign the 21-year-old for a while now. Earlier this week, Chelsea made their first bid of €70m which fell short of Bayer Leverkusen's valuation of the player by €20m.
European giants like Barcelona and Real Madrid were previously interested but owing to the current COVID-19 financial situation, their hands are tied.
Bayer Leverkusen knows that the youngster wants to leave this summer. Understandably so, they want clarity over the deal before the players return to pre-season training next week.
Havertz, a product of Bayer Leverkusen's academy, is keen on joining Frank Lampard's Project Rebuild. Playing in the Premier League is Havertz's life-long dream and he is desperate for a move to West London.
Kai Havertz has been labeled as a 'generational talent' and the german media claims that he is an Alleskönner- a player who can do anything. Regardless of what deal Chelsea strike with Bayer Leverkusen for Havertz, it can be a bargain considering the potential of the player.
Chelsea who have already secured deals for Hakim Ziyech and Timo Werner. A deal for Kai Havertz has been the thing many fans are so expecting to be completed soon and according to a reliable Journalist, kai Havertz will join the club soon.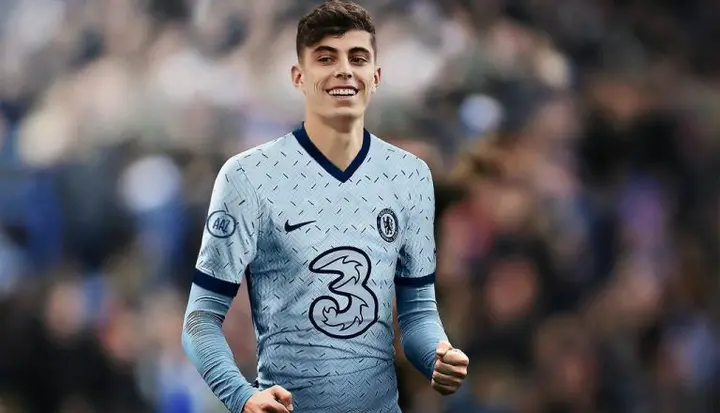 As reporters frantically work to get out every fine detail of the deal and provide what they believe to be the very latest update, the likelihood of the situation is that this deal is probably a lot further along than what is being reported.
With a deal like this, it is expected that it would be structured to be attached with some big payments and ad-ons.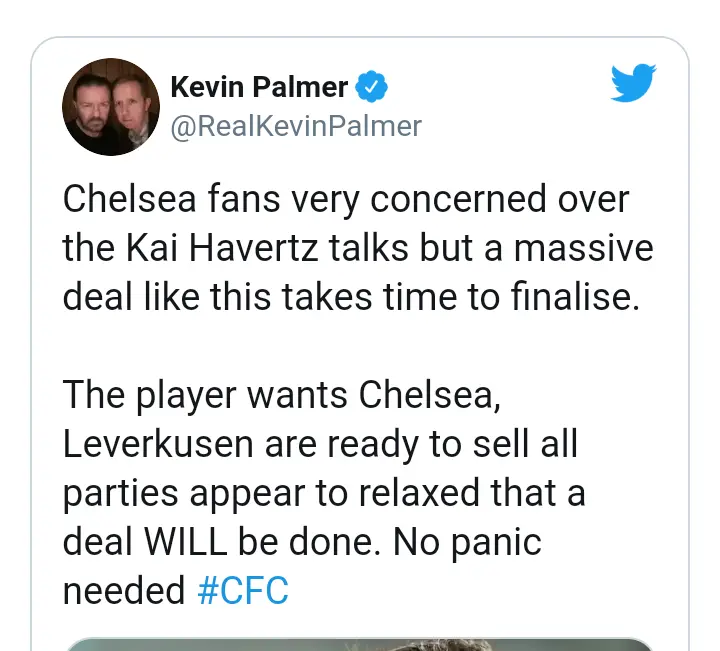 But as reliable Journalist Kevin Palmer reiterates below, the deal 'WILL be done' and there is 'no panic needed' for Chelsea fans.