Some Nigerians have taken a swipe at the leader of the Indigeneous People of Biafra, IPOB, Nnamdi Kanu over his comments on the ongoing Nation wide protest against the Police tactical unit, Special Anti-Robery Squad, SARS.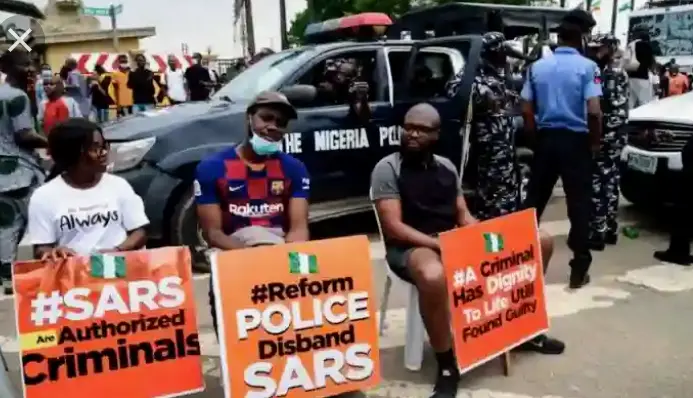 Kanu had in a in a statement he entitled, "EndSARS campaign is heading in the right direction. Only three ingredients are needed now", made available through IPOB's Media and Publicity Secretary, Emma Powerful, urged the protesters not to compromise.
He alleged that, the Government and its agents may try to buy the protesters off the streets and urged them to resist such moves.
Kanu also emphasized that consistency is vital to achieve desired results in the ongoing protest.
His third ingredient to keep up the fight was to remain strong despite physical and mental fatigue the protesters may have.
His suggestions however did not sit well with some who wondered why he had to contribute to the issue in the first place, since it has nothing to do with his Biafran struggle.
A commentator, Bashir Ademola urged him not to equate the protests to that of the failed one he planned for his Biafra.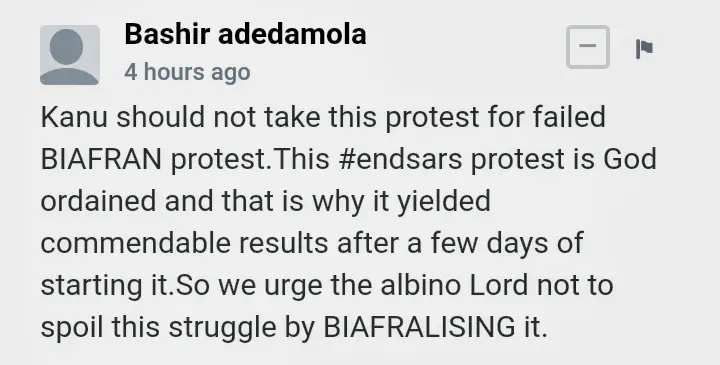 Others insinuated that, like the late Biafran leader Ojukwu, he will call his people out for a fight, only to run after many have been killed.

A commentator, grand maze pointed out that his input on the protest has now clothed it with Biafran agenda and urgd him to keep off the protests and concentrate on his IPOB.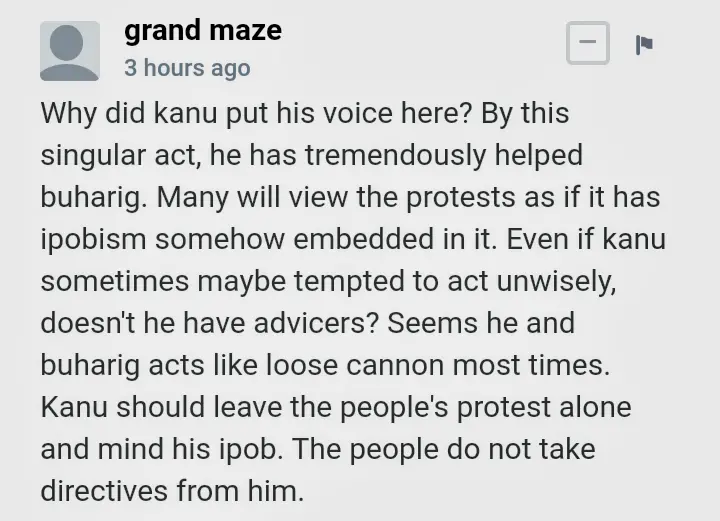 The #EndSARS protest has raged on across the country, despite its primary objective being met following the dissolution of the unit by the Inspector General of Police, IGP, Mohammed Adamu.
Protesters are now demanding for the complete overhaul of the Nigerian Police Force, NPF.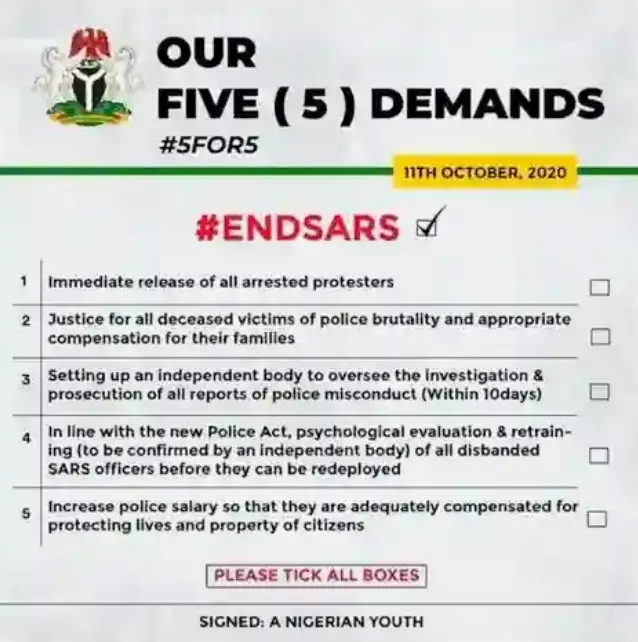 5 Demands by protesters
Even this demand and five others, the release of all arressted protesters, justice for all deceased victims of police brutality and appropriate compensation for their families, the setting up of an independent body for the investigation and prosecution of all reports of police misconduct, psychological evaluation and retraining of disbadanded SARS operatives and increase in the take home pay of police officers have been okayed by the Presidential Panel on Police Reforms according to the Personal Assistant to President Muhammadu Buhari on New Media, Bashir Ahmad.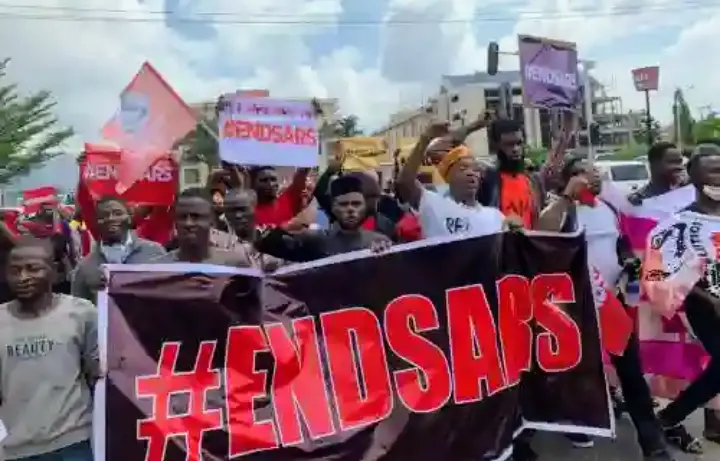 Nigerians are however skeptical of Government promises and the protest today continued across the Federation, even spreading to other States.
Kanu's statement may be intended for good but his controversial nature has thrown another twist to it.