Nigerian Reacted As Federal Ministry of Health Confirmed First Case of coronavirus in Lagos
Federal Ministry of Health, NIGERIA
The Federal Ministry of Health has confirmed a coronavirus(Covid-19) case in Lagos State Nigeria. The case which was confirmed on 27/02/2020 is the first case to be reported in Nigeria since the beginning of the outbreak in China in January 2020 @WHO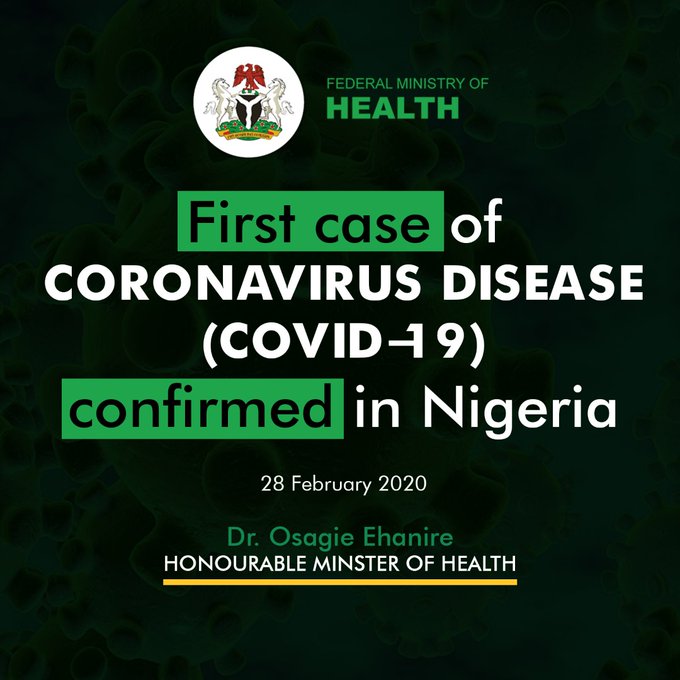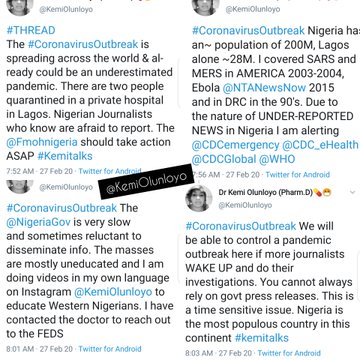 In as much as they try to curtail the spread of this deadly virus, Do not abuse Chroloquine, i repeat do not abuse Chroloquine. Remember the case of Ebola and water and salt
Welcome to Nigeria COVID-19…. we will combat you discreetly like we combated Ebola Virus
The toll free line 08009700000-0010 isn't connecting.
Kindly release alternative lines or CLEARLY state the toll free EXTENSIONS. Now is not the time for errors and inefficiency.
Best wishes to everyone on the frontline to combat this. Like Ebola, we will win this
Replying to @Fmohnigeria
Turns out its an italian that brought this virus to Nigerian. Our useless @FAAN_Official
and ministry of health didnt realize that italy already has a worse case of coronavirus outbreak with 400 people infected in one day, yet they allowed this guy into our country.
Don't forget to share