New USSD For Offering And Tithe In Winners Chapel: *389*30*1# for all networks.
This is Oyedepo's contribution to fight Covid 19. We always think politicians are the worst people in Nigeria but Covid 19 has exposed these criminals. While politicians are soliciting for fund for Nigerians. These pastors are thinking of how to empty us at this trying time.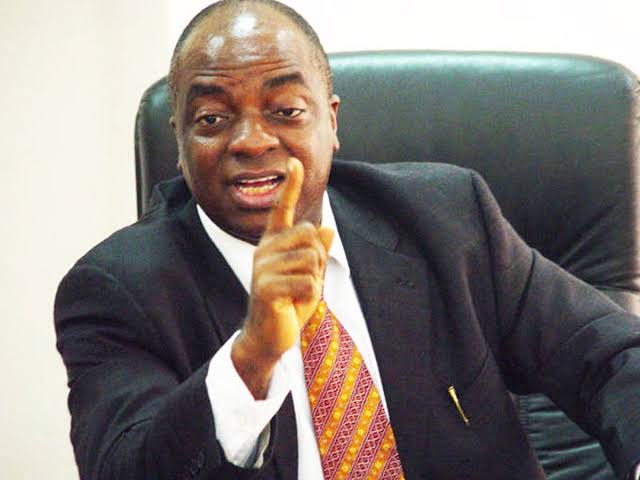 I love this initiative by the Living Faith Church (Winners Chapel). It shows how creative Bishop Oyedepo is. Sincerely, I admire his ingenuity in Business. You can't take that from him. He leads, others follow!
Whether you are for or against this initiative, you will be opposed by someone.
No matter the explanations you give, those who would still attack you for airing your opinions will do.
If you like, write another 95 Theses, copying Martin Luther's style, those who would still pay will pay. However, some will be liberated.
If Bishop Oyedepo doesn't need our #100, #20, #50 offerings since he's already blessed as claimed by his children, why can't he prove his "being blessed" by not taking all the underlisted offerings for the time being? Why shouldn't he channel his blessings more into fighting the CoronaVirus pandemic in Nigeria so that churches under his jurisdiction can meet again? Didn't the Bible say it is more blessed to give than to receive? Why is Bishop Oyedepo not rather giving in a time like this, when some of his members cannot go to work? Why is he still receiving as a blessed man he is?
I come in Peace!
Every Blessing!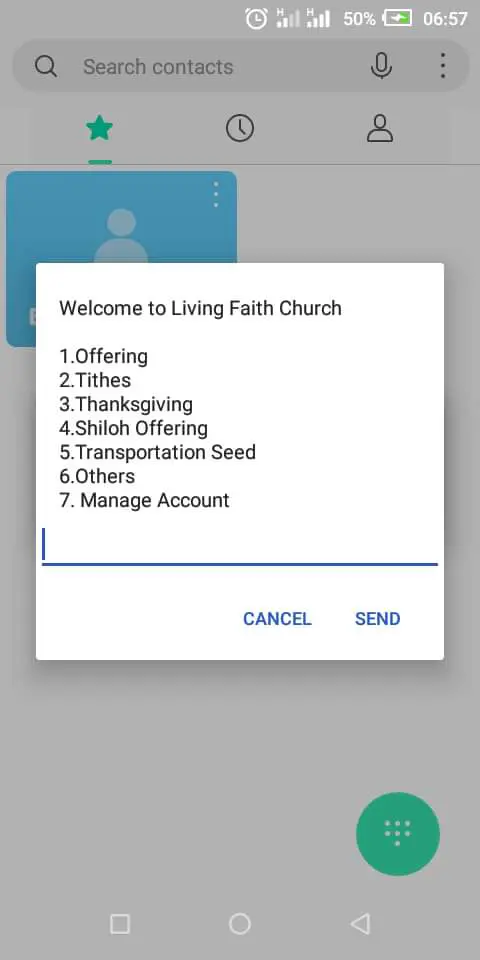 See People reactions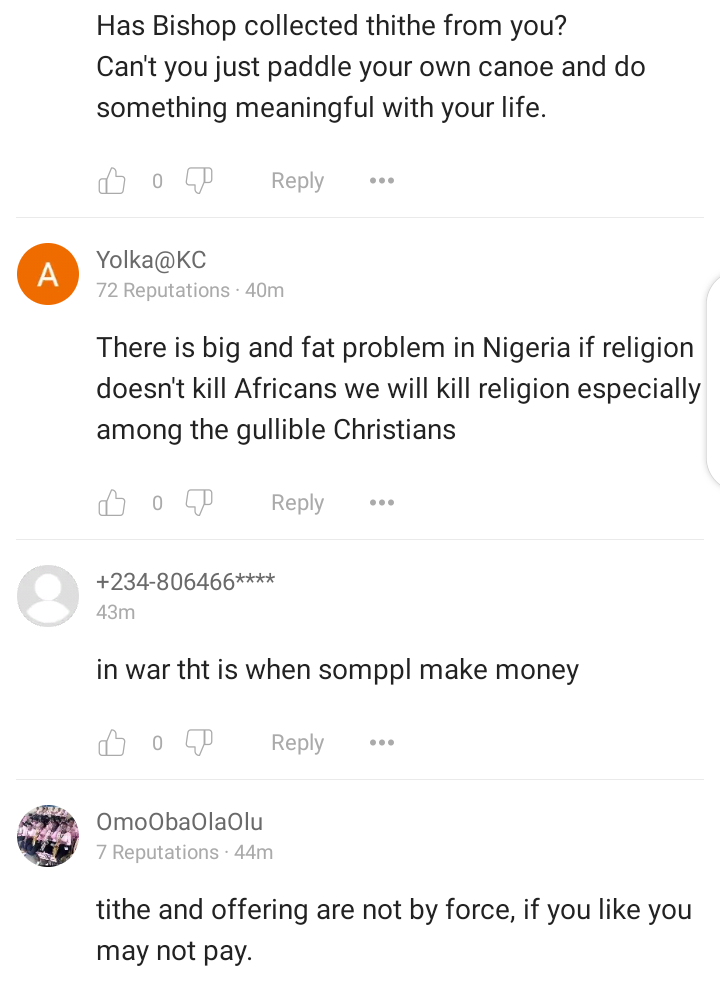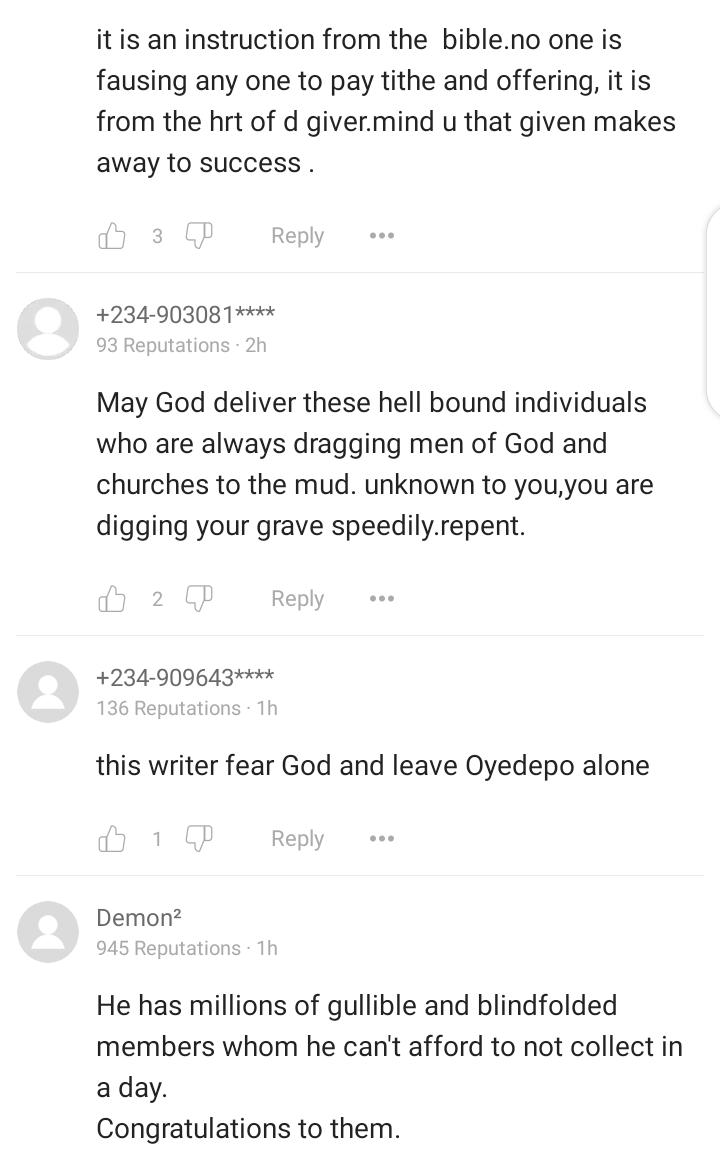 We need the Rich men to donate to help Nigerian Fight Coronavirus.