Since the outbreak of the deadly COVID-19 pandemic, the whole world has been in a state of restlessness.
At first, it seemed Nigeria and many parts of Africa were not affected, but with time, large numbers of positive cases have been confirmed in many African countries – and Nigeria is no exception.
In Nigeria, many cases have been reported as well as a few deaths and many prominent people in the country have been among the victims.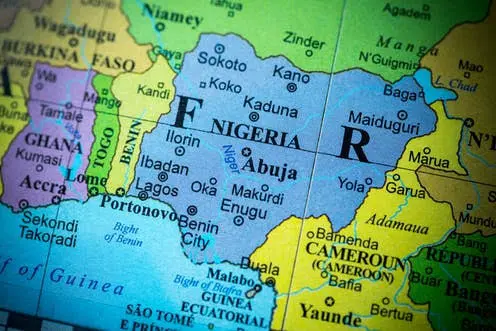 Closed borders has thrown most Nigerians into panic buying. As a result, commodities are now costlier than normal as demand is now more than supply.
In the wake of this pandemic, a young fashion designer by the name Feyse(@feyse on Twitter) has taken the initiative to help out in the little way she can to stop the spread of this novel virus through making of washable face masks.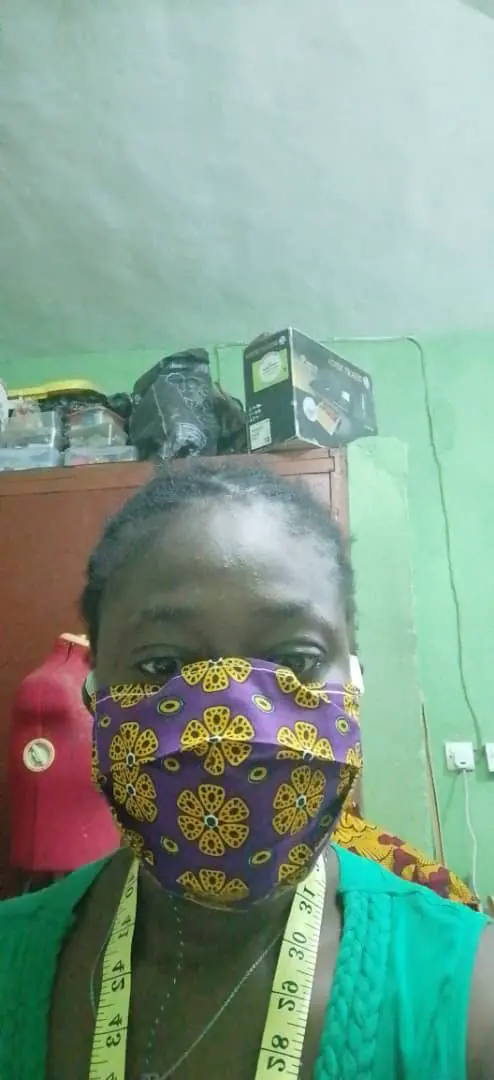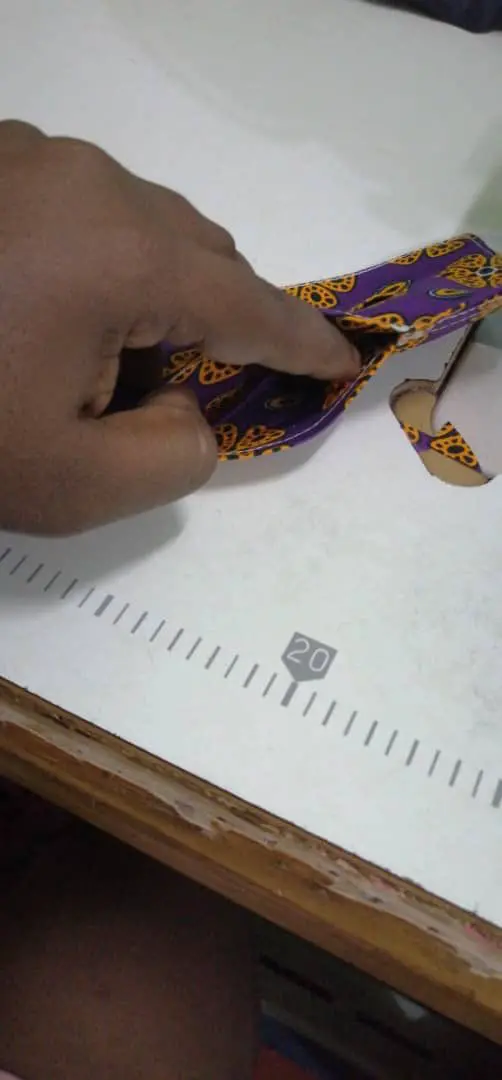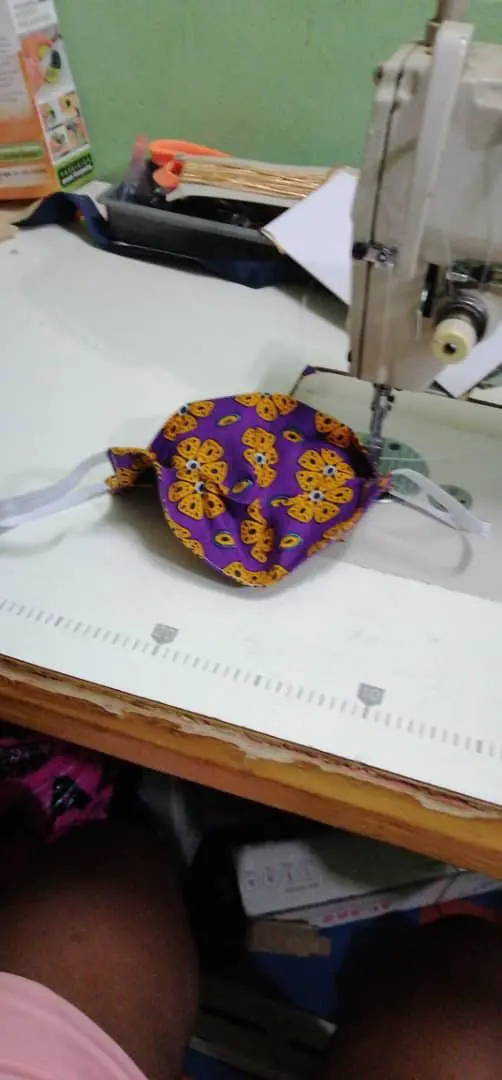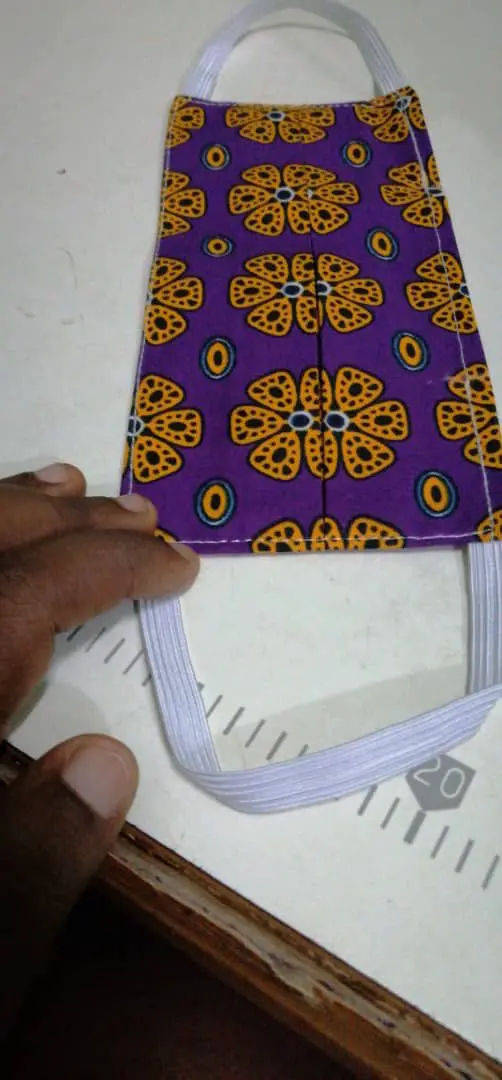 According to her, this washable face masks has a space through which tissue can be inserted, and the goal is to help the less privileged – those who cannot afford to buy the ones in the market
She also said she would soon start to give free hand sanitizers too
And the best part is, she's doing it all for free and giving it out to children especially
Here are what some social media users has to say about it: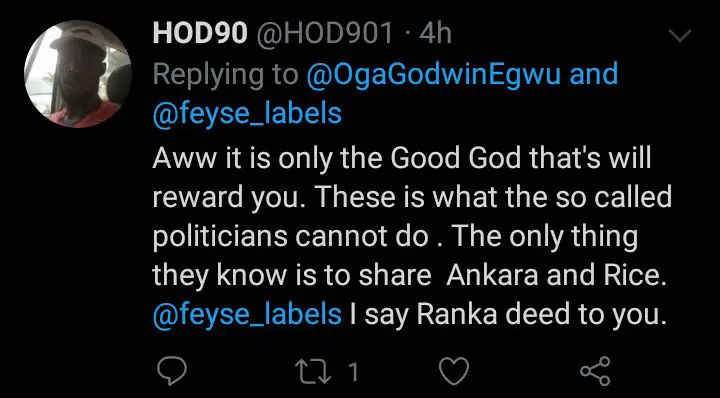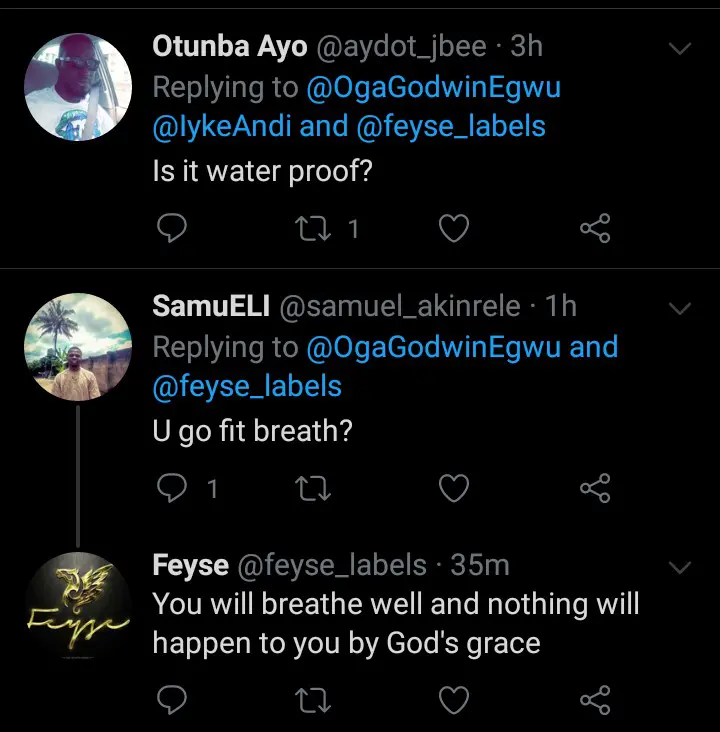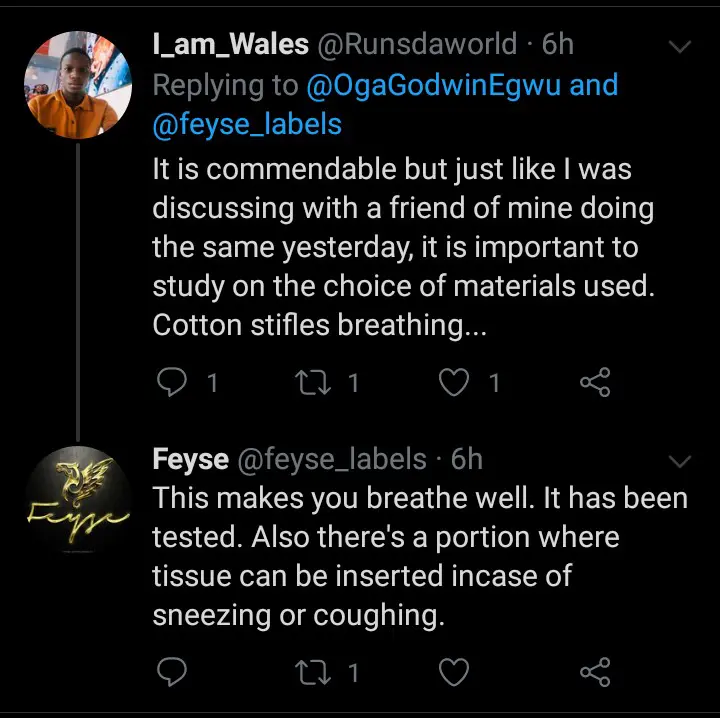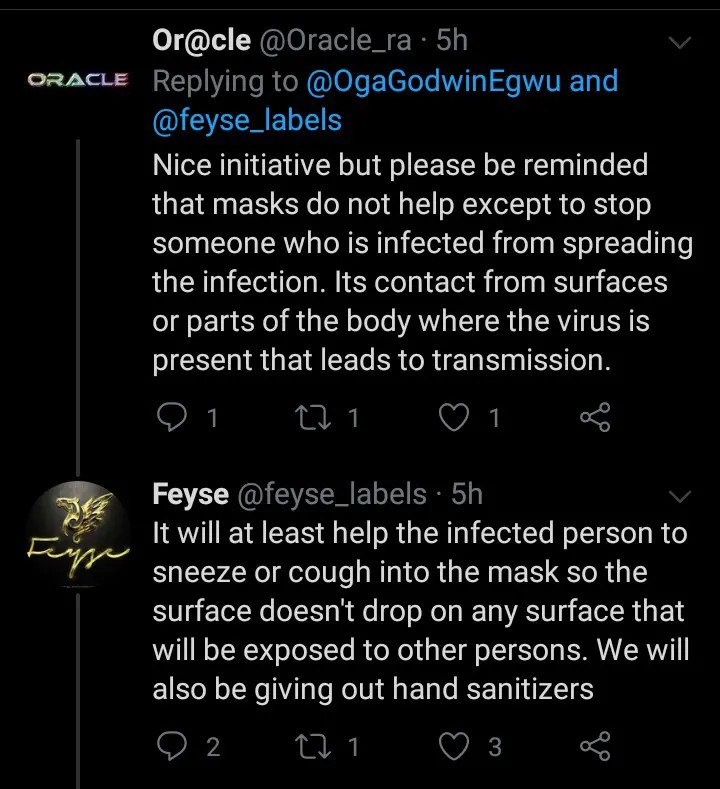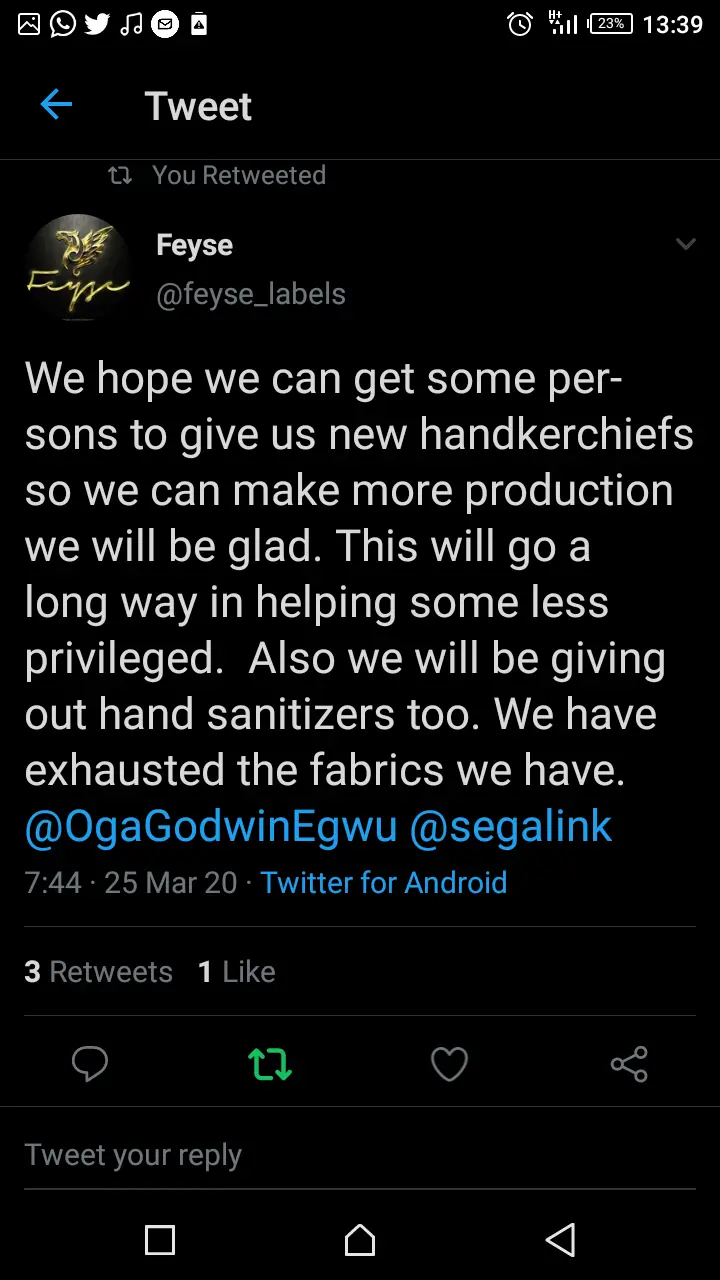 .
.
For more insightful and amazing contents, FOLLOW my page here. You can also follow me on Twitter @prodigy_eben.