League One side, Rochdale remains the highest scoring side in English Top Five Leagues this season. The team has managed to score 85 goals this season and you just can't stop them from scoring. However, that title of being the highest scoring side could be stripped from them any moment as Oldam Athletic also have 84 goals this season.
2021 has been a high scoring year for Rochdale and I guess this record is one they can boast of. The League One side has scored most goals in 2021 and it all seem like only Manchester City is close to them with the same number of goals. However, City has played two games more than them this year.
Guardiola's men is trailing Rochdale who has 15 goals already in 2021. The team has played just five games this year and you just continue to imagine how they've managed to reach this feet. Rochdale sits on 18th position on the League One table and that's not because the team is not producing goals to win matches. For a team that has scored 47 goals in his last nine games, you definitely can't question their attacking prowess.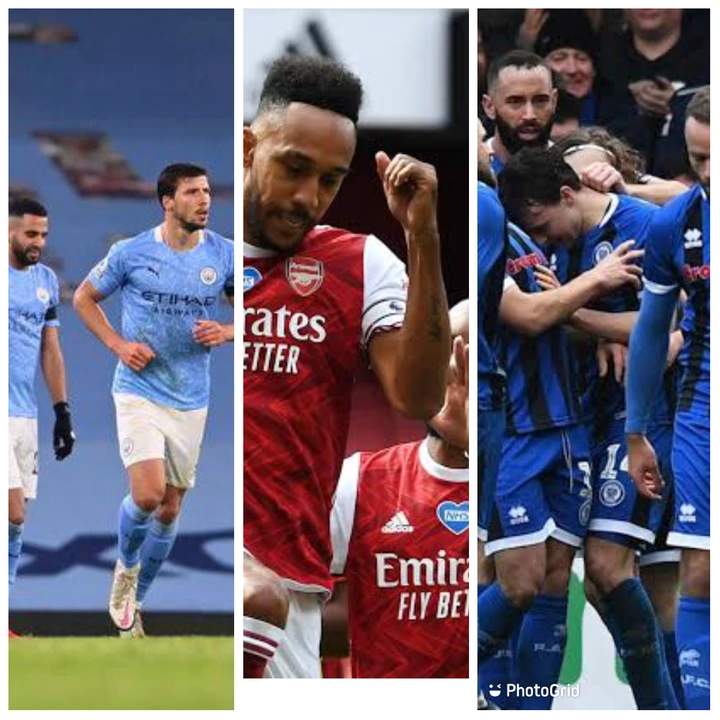 As much as they score goals, Rochdale has also conceded huge number of goals this season. Rochdale last two games was a defeat to Oxford and a draw against Charlton. Rochdale scored seven goals in those games but could only manage one point in the process. The team played out 4-3 in the loss to Oxford and a crucial 4-4 draw against Charlton.