It is very okay for a coach to so much love and believe in a particular player like Lampard does with Mason Mount. But the problem with such (love) is that it makes the coach blind to reality most times. In most cases the coach feels obligated to field the player even when he is out of form or field him out off position just to accommodate him in the team because he can't afford to let him sit on the bench just like the case of Lampard and Mount at Chelsea.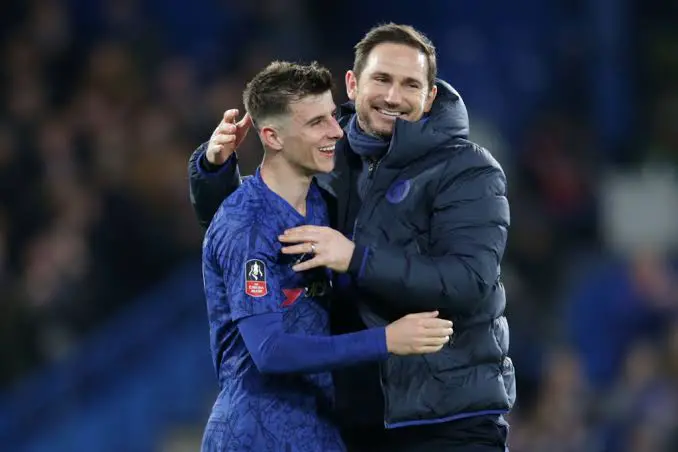 Mount and his idol Lampard.
Mason Mount is a gifted player, resilient, tenacious with lots of fighting spirit but these attributes doesn't qualify a winger, rather it is the making of a typical midfielder. His best position so far according to whoscored.com positional stats is attacking midfield just behind the striker.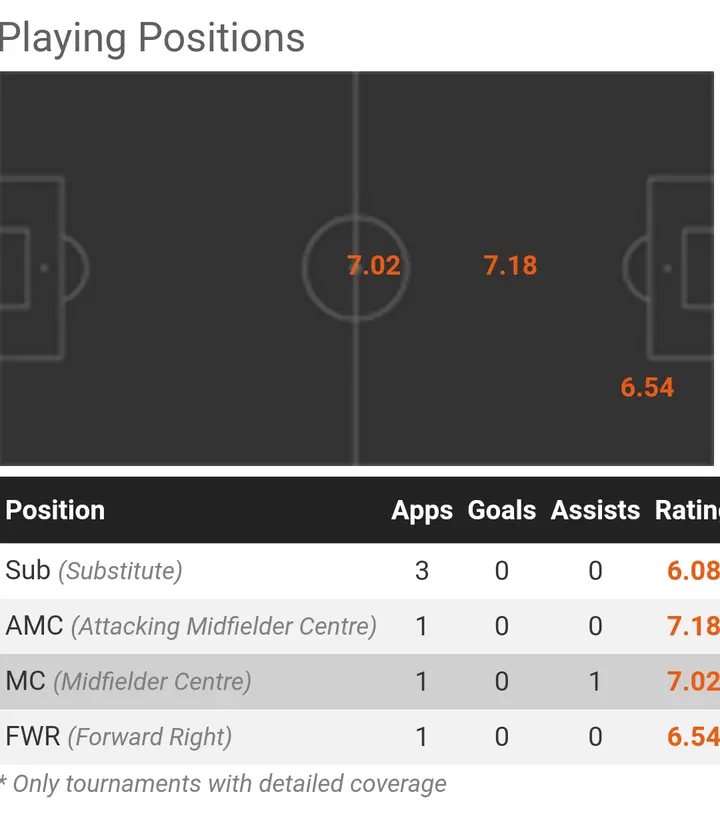 Mason Mount positional start
As seen from the table above, his best position is playing behind a striker just like Lampard did in his illustrious playing time at Chelsea. He will be well suited in a 4, 2, 3, 1 formation being the man just behind the striker.
A winger must posses a quick fit, dribbling abilities and a good crosser of the the ball but with all Mason Mount's qualities, he lacks any of these attributes that makes a good winger. His 25% Cross accuracy as seen on the table below further cements my argument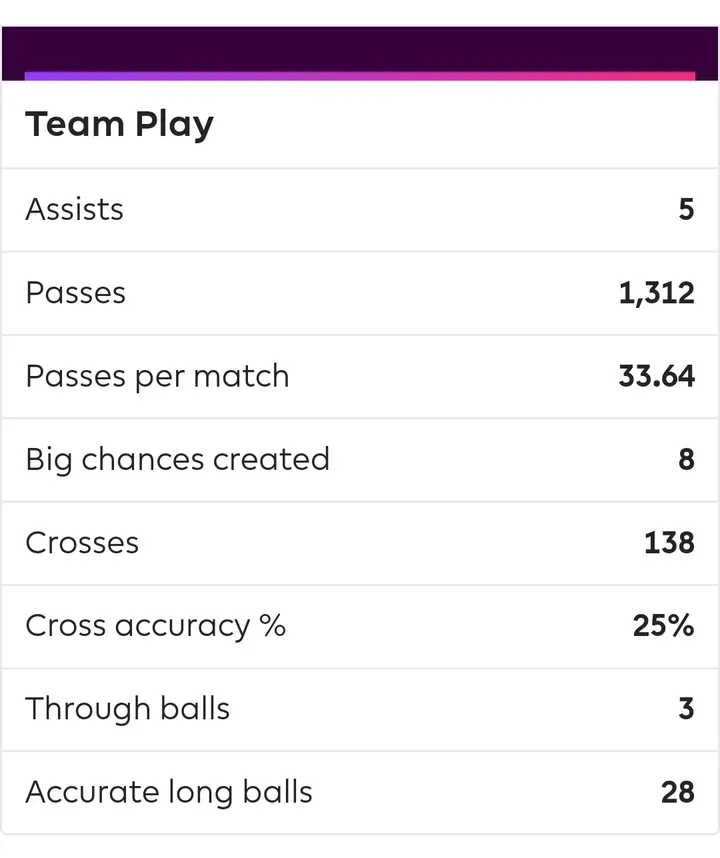 Data from Premier league website of Mounts stats.
Thankfully, the acquisition of Ziyech should change Lampard's decision on playing Mount from the wing, with Chelsea front 3 likely to be Ziyech, Werner and Pulisic. Also the expensive signing of German young superstar (Kai Havertz) means Mount will face a stiff competition even if Lampard should play a 4,2,3,1 formation because Kai seems a better fit for that hole behind the main striker than Mason Mount.
Mount is a lovely player, he reminds everyone of a young Lampard with his hunger for the ball and eye for a shot, he possesses almost all the attributes that made Lampard unplayable in his playing days. But one begin to wonder why Lampard seems not to see himself in this young player, because if he does, he won't play him as a winger because Lampard himself never played as winger.
Another problem is Lampard not giving Mount some rest, he is being overplayed. At the age of 21, Mount have to be managed smartly. He made 37 premier league appearances last season and has already started 2 out of 2 for Chelsea this new season. Overplaying young players sometimes drains them mentally as well as physically no matter how strong the player might be.
In summary, I think Mount need some rest in a form of rotating him in and out the starting 11. And more importantly he should be played in his best position to bring the best out of him. Lampard is no stranger to Chelsea owner (Roman Abramovich) and his ruthlessness in sacking coaches despite their status, achievements in the past or love story with Chelsea fans. So Lampard has no excuses looking at the quality of players at his disposal.