Manchester City have completed the signing of Bournemouth defender Nathan Ake as Pep Guardiola's rebuild begins to take shape for next season.
Commenting on his move, Ake spoke of a determination to break into the team and contribute to more trophies for the club
"Coming here is a dream for me. This is a top side full of world-class players. Everywhere you look in this squad there are big names with international pedigree," he said.
"Pep is a manager admired across the world – what he's done in the game speaks for itself. The success he's had is unbelievable and the style of football he plays really appeals to me.
"I know I'm going to have to work hard to get into the side, but that's what I'm here to do. I'll do whatever I can to make an impact and help the team win silverware."
Stay tuned for the latest City news throughout the day.
The squad numbers Ake and Torres could take
City have not confirmed the new squad numbers for new signings Ferran Torres or Nathan Ake, but there are plenty of appropriate numbers for a centre-back and winger to take.
Ake wore 5 at Bournemouth while Torres was no.20 at Valencia. Both are currently occupied at City, although these are the numbers below 30 that will be free next season:
Van Dijk's message to Ake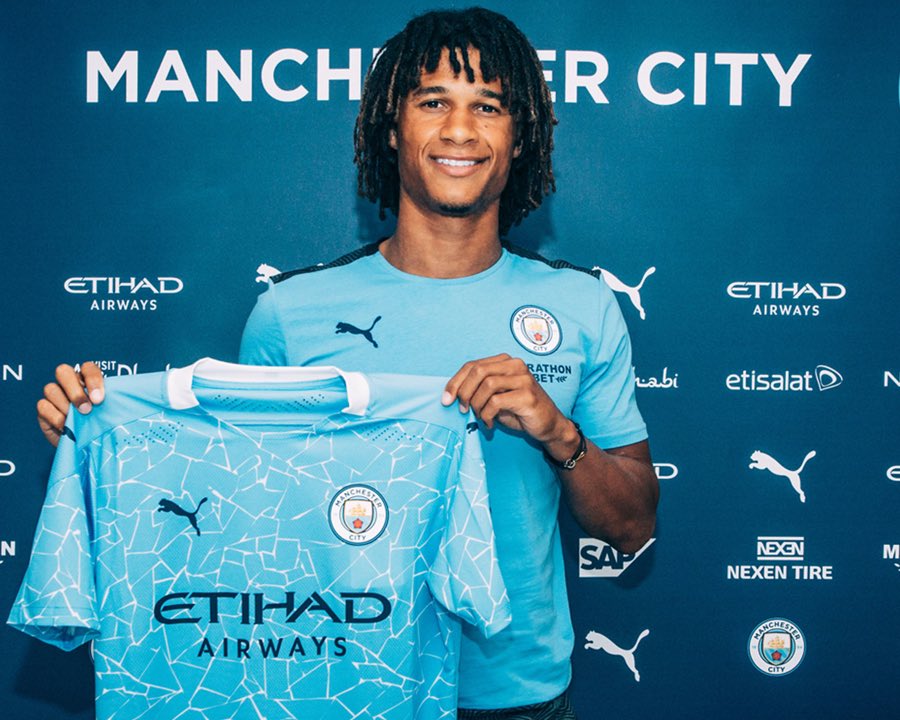 Liverpool defender Virgil Van Dijk has sent his congratulations to City new boy Nathan Ake on his transfer to the Etihad.
Van Dijk and Ake are teammates for the Dutch national side, and will now go head-to-head in the Premier League title race.
Bournemouth tell City what they're getting
Bournemouth are sad to see Nathan Ake go, but they said they couldn't stand in his way of a move to City.
Cherries Chief Executive Neill Blake said:
"Nathan has been an integral part of the club's success in recent years and I cannot speak highly enough of him.

"Not only has he been outstanding on the pitch for us, but he has also been a fantastic servant and a model professional.

"Losing your best players is never easy but Nathan fully deserves this move and he leaves with our best wishes. We are delighted that this will give him the opportunity to showcase his talents at the very highest level."
And this tweet from Bournemouth shows what Ake can do on the pitch:
Begiristain reacts to Ake addition
Txiki Begiristain has commented on why City moved to bring Nathan Ake to the Etihad.
He said:
"Nathan is a quality defender. He was a leader during his time at Bournemouth, and I am so pleased we've managed to bring him here.

"He's strong and quick, and we feel he has the technical and intellectual attributes needed to excel in Pep's setup.

"Working with this squad, which is full of world-class players, will raise his level, and we are looking forward to seeing what he can achieve here in the coming years."
Ake completes City signing
In case you missed it last night, City completed their second signing in as many days with the addition of Nathan Ake.
He said:
"Coming here is a dream for me. This is a top side full of world-class players. Everywhere you look in this squad there are big names with international pedigree.

"Pep is a manager admired across the world – what he's done in the game speaks for itself. The success he's had is unbelievable and the style of football he plays really appeals to me.

"I know I'm going to have to work hard to get into the side, but that's what I'm here to do. I'll do whatever I can to make an impact and help the team win silverware."