Chelsea's unblemished Premier League start has been credited to Romelu Lukaku's goal-scoring "personality," according to Thomas Tuchel.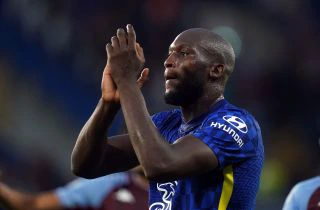 As the Blues raced over Aston Villa 3-0 in west London, Belgium striker Lukaku scored a magnificent double for his debut goals at Stamford Bridge.
Chelsea moved to second place in the rankings after three wins and a draw when Mateo Kovacic teed up Lukaku's first goal and then dinked home a beautiful finish of his own.
Tuchel lavished praise on Lukaku, a £98 million summer signing who has scored three goals in as many league appearances for the Blues.
Tuchel added, "Today he was the difference; he gives another profile to our squad."
He has the right demeanor and self-assurance; he understands what he's doing, he wants to score and contribute to the team, and he has the confidence and poise to do so.
"They were two extremely difficult goals; there were no easy tap-ins, and he was instrumental in our three-point victory today.
"He brings to the group something that we haven't had in this role before.
"So he was fantastic, and we are overjoyed."
Cristiano Ronaldo of Manchester United and Romelu Lukaku of Chelsea each scored a brace in Saturday's Premier League play, with both attackers dominating Serie A last season.
Lukaku equaled Ronaldo's United tally, but Tuchel refused to be drawn on a possible duel for the Golden Boot this season.
When asked which between Lukaku and Ronaldo will score more league goals, Tuchel replied, "I couldn't care less as long as Lukaku scores for us!"
"To be honest, I know you'd prefer a positive response, but I'm afraid I don't have one.
"Romelu wants to score for Chelsea, and today he did just that.
"That's why he's here; he's not afraid to express his goals because he's confident and the type of person who can manage it. This is the evidence he presented today."