Leo Messi is the best player in the world. Technically perfect, he brings together unselfishness, pace, composure and goals to make him number one.
Started in 1995 at Newell's Old Boys, where he played until the year 2000. At the age of 13, Lionel Messi crossed the Atlantic to try his luck in Barcelona, and joined the Under 14s. Messi made spectacular progress at each of the different age levels, climbing through the ranks to Barça C, followed by Barça B and the first team in record time.
You may or may not have noticed, but Lionel Messi has been pretty good throughout the 2010s.
In fact, we'd go as far as saying if any footballer defined the decade it's Messi… or that Iran player that f*cked up the forward roll throw-in at the World Cup.
Anyway, we rounded up the stats that show what a truly ridiculous 10 years Messi has enjoyed.
– By scoring 50 goals for club and country in 2019, Messi has now scored 50+ goals in nine of the past 10 years. He missed out on the half-century in 2013, when he only scored 45. To be fair, that was coming off the back of 2012, when he scored 91 ffs.
– Those numbers mean Messi ends the decade having scored 579 goals for club and country.
– Messi unsurprisingly ends the decade with more goals in La Liga than any other player with 369 goals in 343 games.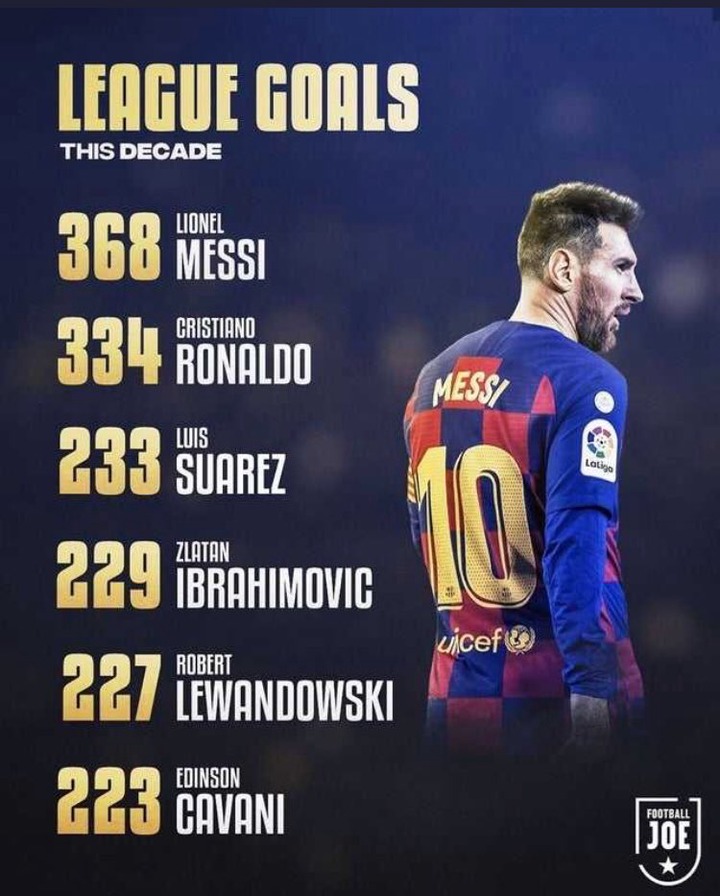 – Messi has also provided more assists in Europe's top five leagues than any other player with 136, 25 more than nearest challenger Mesut Ozil.
– Altogether, he directly contributed to 505goals in 343 league matches.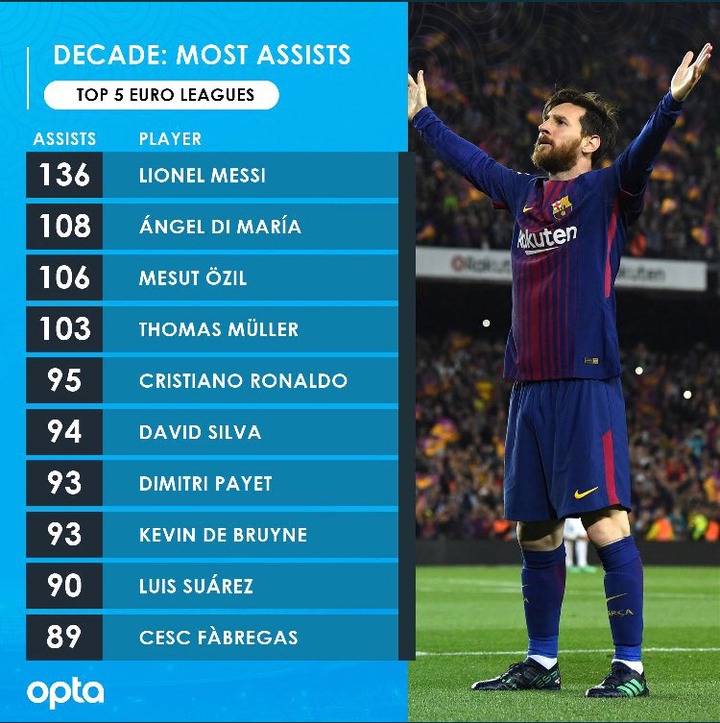 – The Argentine has won 23 trophies this decade with Barcelona, including seven league titles and two Champions Leagues.
won the award more than any other player (six times, one more than Cristiano Ronaldo).
Messi has won the Pichichi award by ending the season as La Liga's top goalscorer six times, equalling the record set by Athletic Bilbao's Telmo Zara in 1951.
– He has won the European Golden Shoe six times, two more than nearest challenger Cristiano Ronaldo. He is also the only player to win the award in three consecutive seasons.
– Messi recorded more victories than any other player in Europe's top five leagues over the decade with 260, 15 more than nearest challenger and Barca team-mate Sergio Busquets.