Sequel to the genocide allegedly committed by the Nigerian Army on Tuesday night, Wednesday came with fresh violence across the country.
Nigerians are angry concerning the murder of peaceful protesters by men of the Military in Lekki toll gate, across the country there were several news of violence and death as things looks to have escalated beyond control.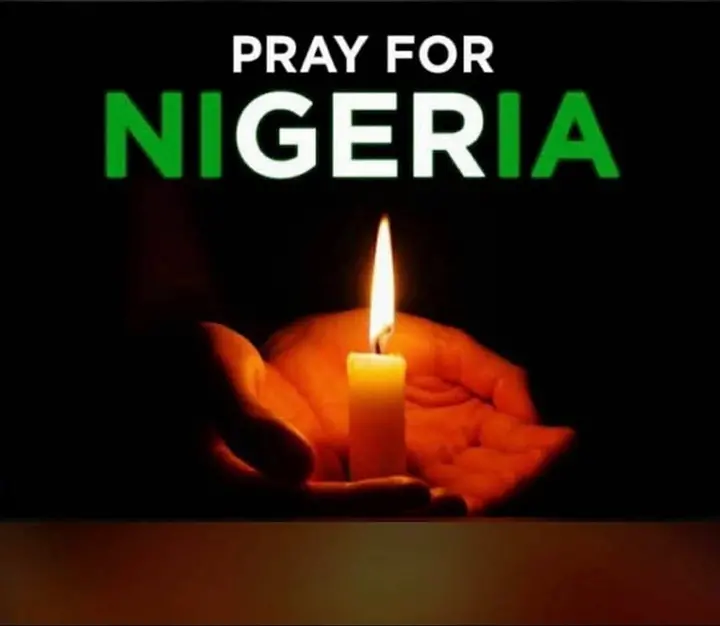 The General Overseer of The Redeemed Christian Church of God, Pastor Enoch Adeboye has condemned the killings of peaceful protesters at the toll gate.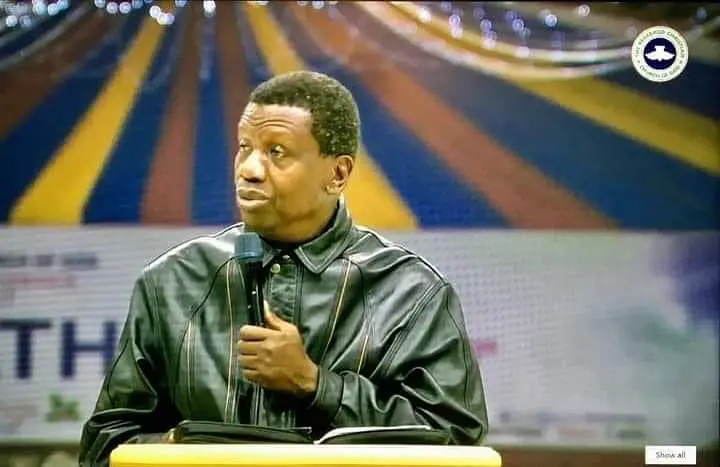 In a series of tweets posted of Daddy GO's Twitter page, Pastor Adeboye condemned the actions of the Military while asking the youths to allow peace to reign in the nation while also calling on the Federal Government to adequately investigate the tragic event that happened in Lekki and five Justice to all victims "I condemn in the strongest possible terms, attacks launched by the Nigerian military on unarmed young people, who have been peacefully protesting police brutality over the last 12 days as #EndSARS protests. " Daddy Adeboye Tweeted.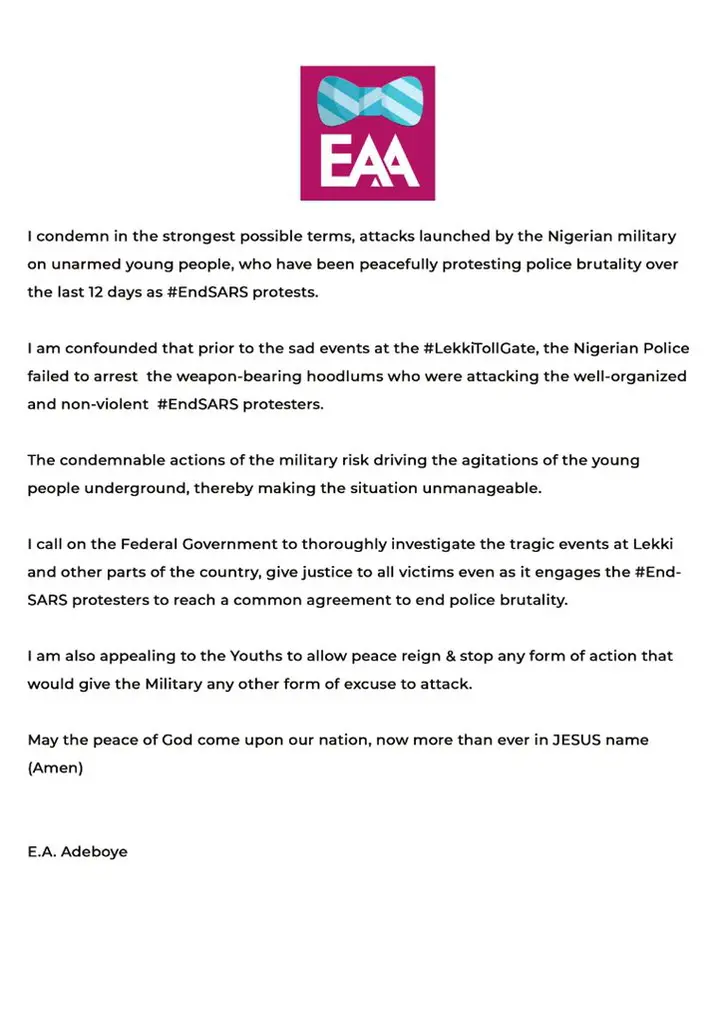 The tragic event by Nigeria Military personnel at the toll gate has opened way to several violence in the country.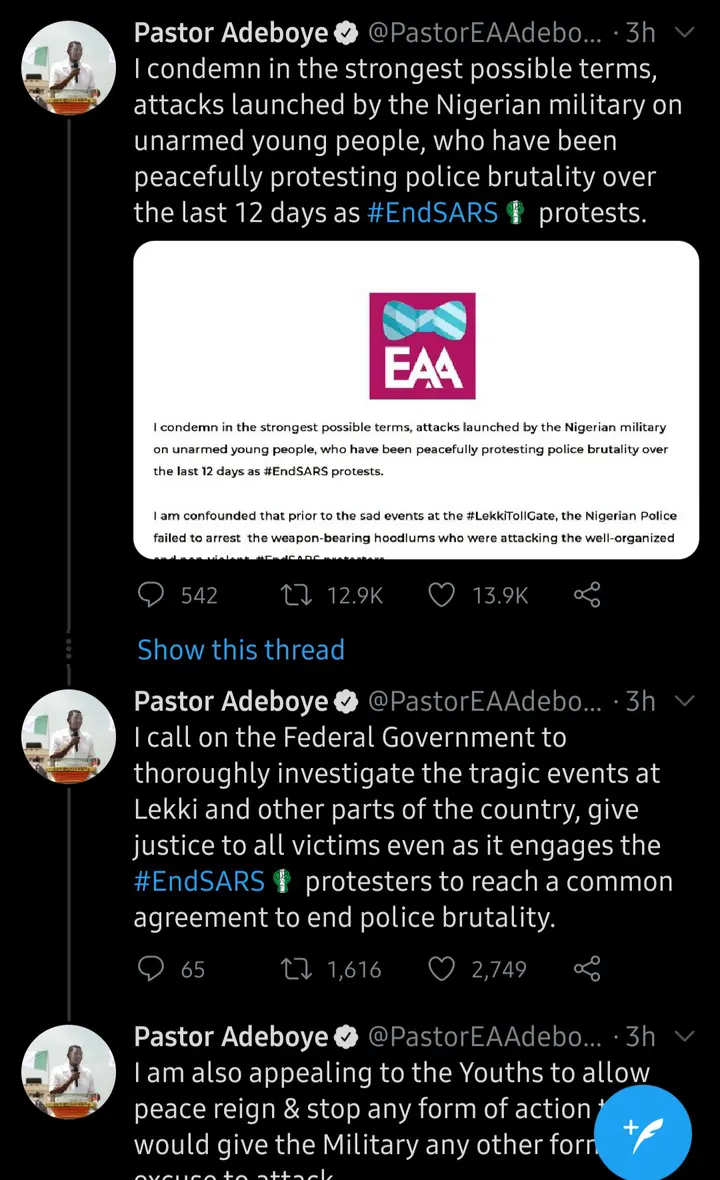 The situation has escalated beyond control, the Governor of Lagos has tried to pacify the people with several live broadcast and tweets to inform the people he and his team are on top of the situation but the tactics isn't working. A lasting solution is needed immediately in other to bring peace back to Nigeria.