As the nation battles with the different versions of the Lekki killings and the new revelations coming up everyday, a Nigerian human rights lawyer, Inibehe Effiong has written to the Lagos state governor, Babajide Sanwo Olu to demand for the video evidence gotten from the toll gate camera that was rumored to have been removed before the shooting on the fateful day.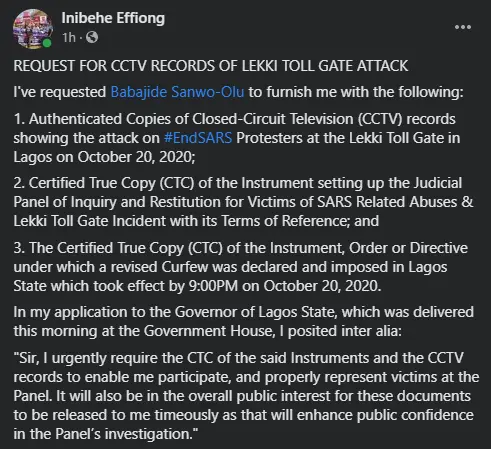 In his letter as seen today, the lawyer asked the state government to make available 3 items as he was preparing to be a part of the judicial council of inquiry into the Lekki killings.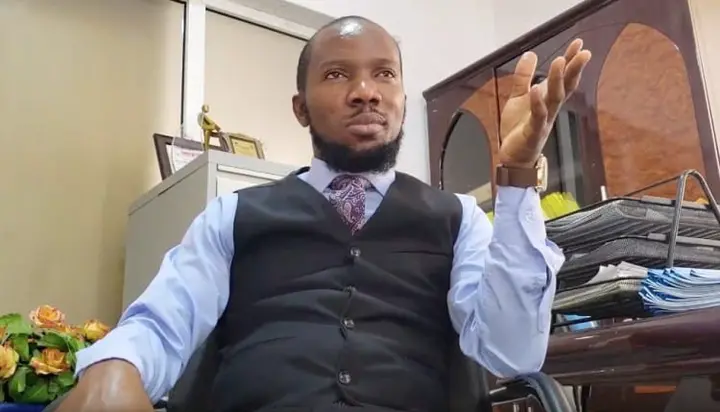 The lawyer specifically demanded for:
a) The authenticated Copies of Closed-Circuit Television (CCTV) records showing the attack on #EndSARS Protesters at the Lekki Toll Gate in Lagos on October 20, 2020;
b). Certified True Copy (CTC) of the Instrument setting up the Judicial Panel of Inquiry and Restitution for Victims of SARS Related Abuses & Lekki Toll Gate Incident with its Terms of Reference; and
c). The Certified True Copy (CTC) of the Instrument, Order or Directive under which a revised Curfew was declared and imposed in Lagos State which took effect by 9:00PM on October 20, 2020.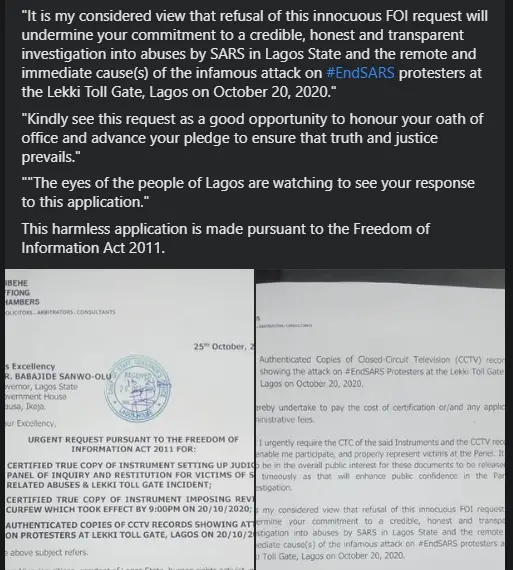 The lawyer, speaking with the covering of the freedom of information (FOI) act, requested the items as he was set to represent some of the victims of the Lekki shootings in the judicial commission of enquiry which is billed to start sitting soon.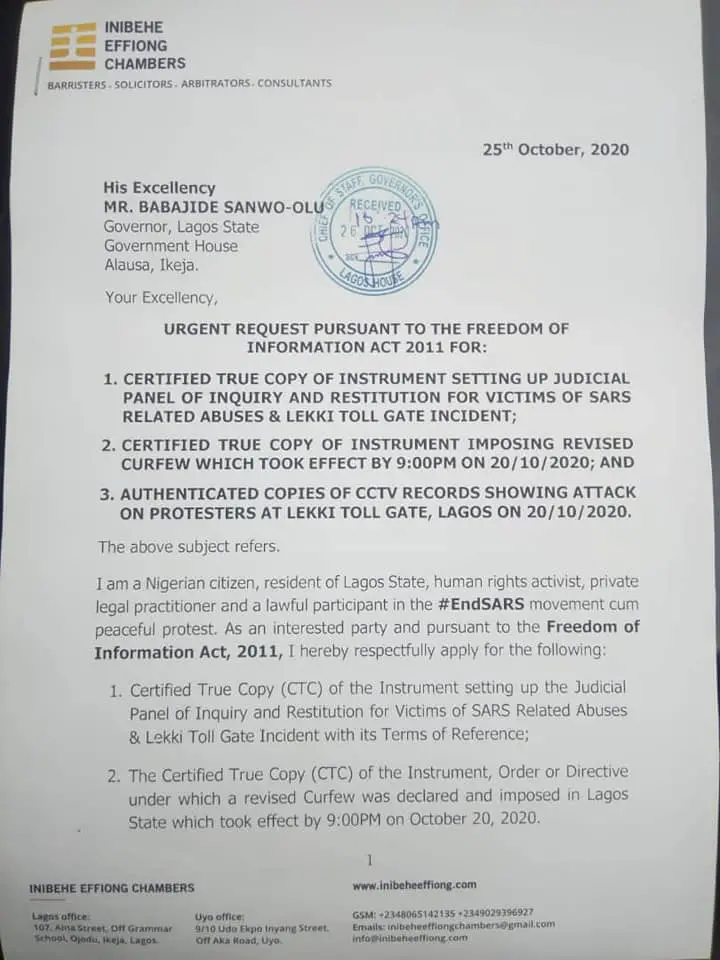 Recall yesterday, the minister of power and former Lagos governor, Babatunde Fashola had "discovered" a camera at the site of the shootings and this had sent another wave of discussions as Nigerians wondered when and how the camera got to the location since the Lagos state government had earlier ordered the place to be cleaned.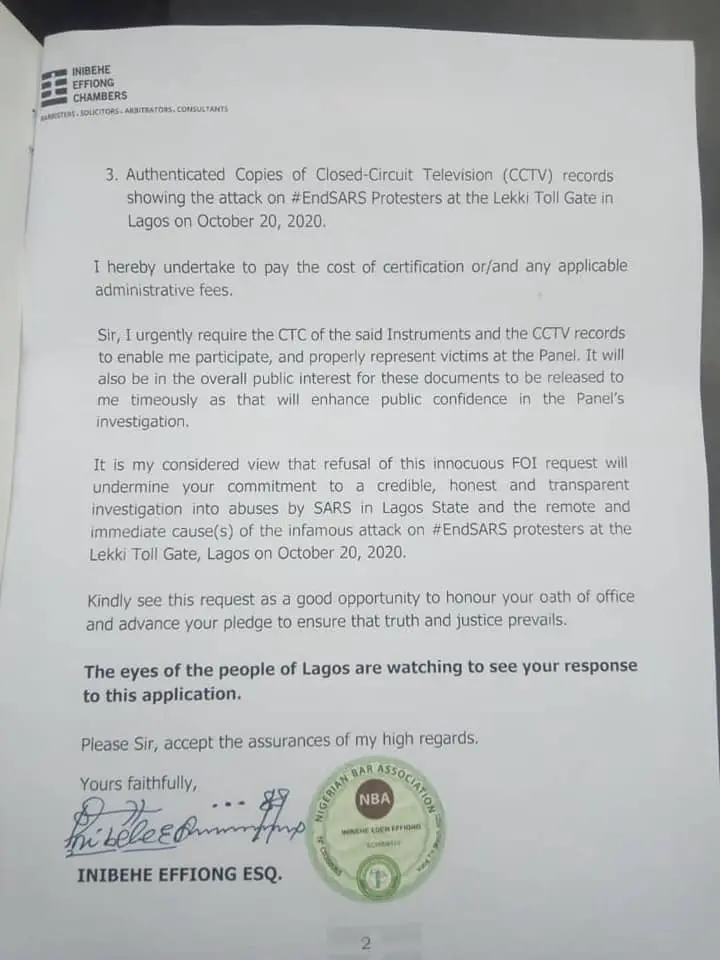 The Lagos state Governor had also announced some days back that the state government was in possession of the toll gate cameras but that has not been made public yet.
With the spate of denials from the main actors and with so many people calling for the head of the first video source, DJ Switch, it is expedient for the toll gate camera videos to be made public so as to solve this national headache once and for all.