Kevin De Bruyne Trying To Leave Manchester City After Champions League Banned (Twitter)
Daily Focus learnt that Kevin De Bruyne, Aguero, Sane, Mahrez, Bernardo Silva & Raheem Sterling won't be happy without Champions League football. This summer is going to be nuts.
Kevin De Bruyne pleading the city owners to try get a move in the summer because he can't do without champions league for two good years
de Bruyne is looking for offer from the likes of Liverpool, chelsea Barcelona and many more top team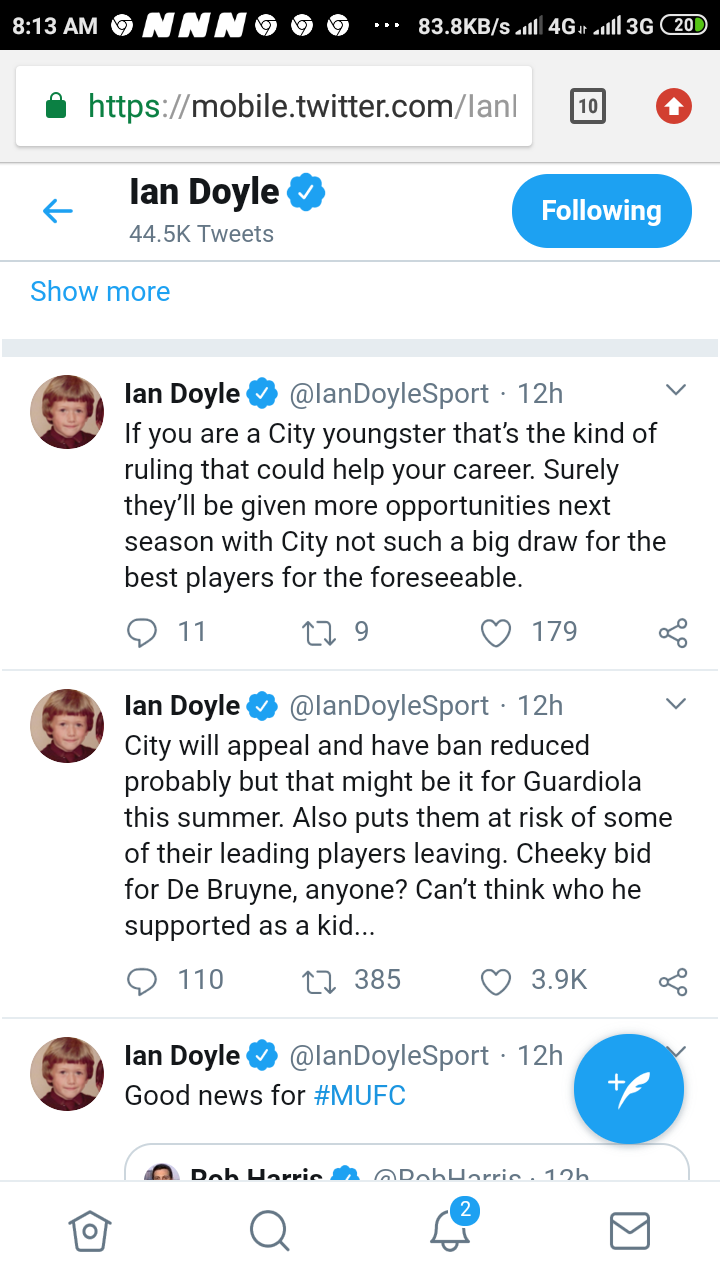 According to Doyle sports on Twitter said City will appeal and have ban reduced probably but that might be it for Guardiola this summer. Also puts them at risk of some of their leading players leaving. Cheeky bid for De Bruyne, anyone? Can't think who he supported as a kid..
Good point, this. Absolutely no worth in punishing City this campaign, and money would make little impact, so points deduction next season or transfer ban the only options available. Personally I don't think the PL will do anything for fear of where it may lead.