It's normal for every football teams to get their kits ready a day before a match but some teams choosed to sort them out some days before, However Chelsea Kai Havertz wasn't left out in this as he choosed to assist the club workers in Preparation of his Saturday's Kit.
Recalled that Havertz scored his first professional hatrick back on Wednesday night against Barnsley (EFL) as well as his first Chelsea's goal making it look easy.
What's your thoughts on the 3rd kit? It's a hit and Miss with a lot of fans. For me Chelsea to wear a red kit is not right & it's a miss for me. pic.twitter.com/oZNC0njBBm

— Frank Khalid (@FrankKhalidUK) September 25, 2020
the German Midfielder has demonstrated some of his Additional skills outside Football in the past, for instance Havertz is also known to be very good in playing Piano and also doing his best in the laboratory room carrying out some experiments.
All in all Below is the picture of Havertz Preparing his Saturday's Kit ahead of Chelsea's trip to Hawthorns;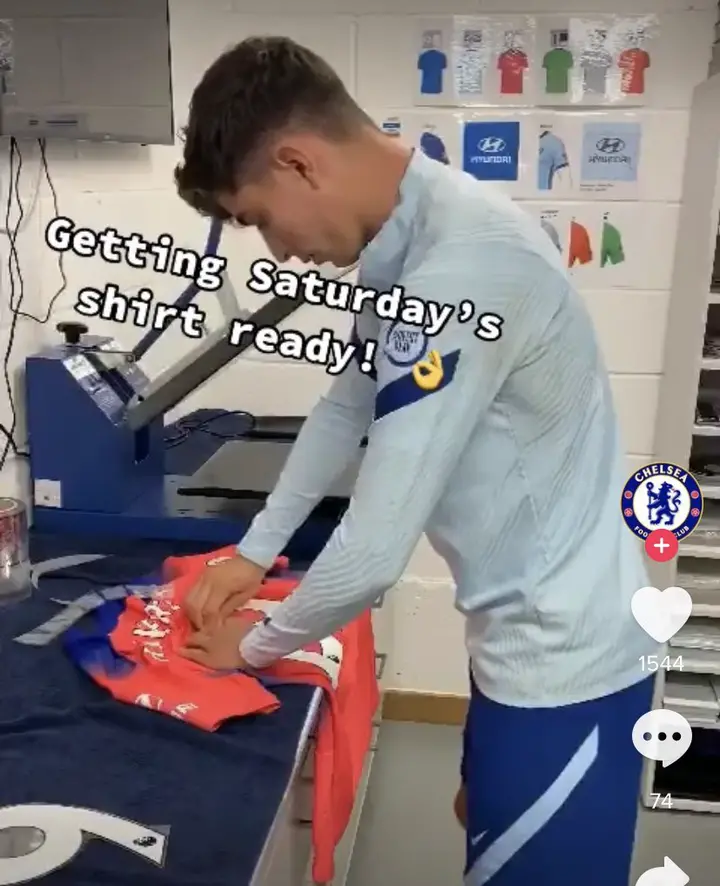 Chelsea are going to wearing their away kit and the 21-year-old is expected to start the game alongside Timo Werner, Ben Chilwell, Thiago Silva and other host of Players.
Pulisic and Ziyech are out as well as the new Goal Keeper Edouard Mendy