Chadwick has "gone to be with his ancestors" and this scene in the Black Panther now looks different and real.
It's enough bad news that 2020 took away Kobe Bryant, took millions of lives through Corona virus, the death of Floyd, Abba Kyari, Buruji Kashamu, Pepperito and so much tragedy, it is indeed a year no one budgeted. The death of Wakanda actor Chadwick Boseman is the new tragedy and one can only but feel sad and sorry about it.
The thing about his death is that he died after fighting cancer and he acted very good movies even though he was fighting this dreadful disease. He kept acting all through the chemotherapy and surgery.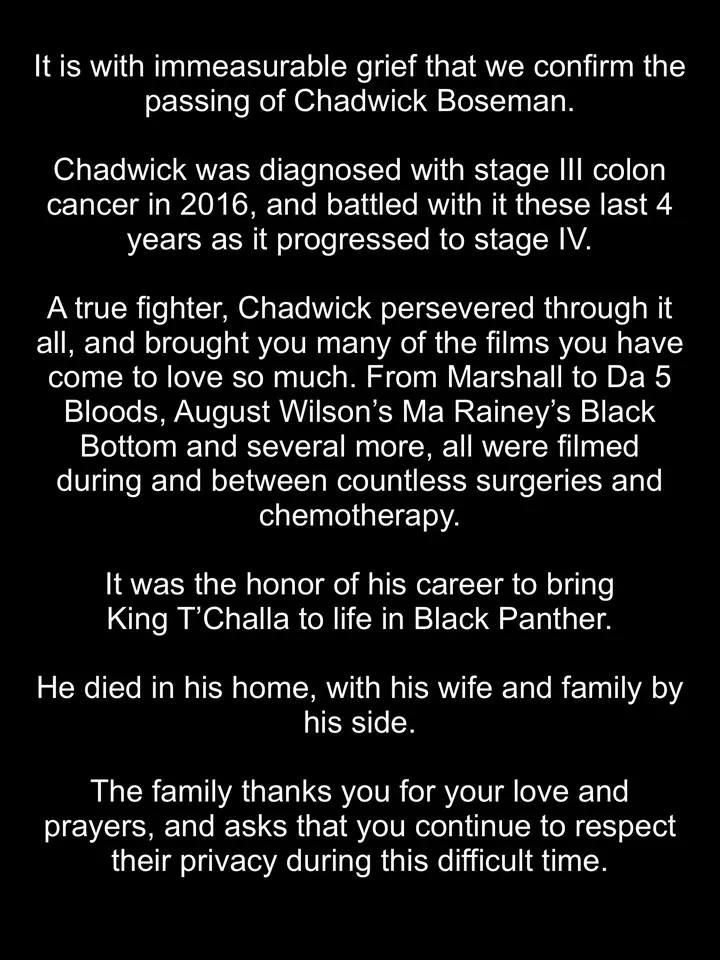 This means that he wasn't just a fighter in the movie, he was a few fighter in reality. He fought through it all but sadly lost the battle to colon cancer.
His strength has seen his own RIP changed from Rest In Peace to Rest In Power and that is what is trending currently.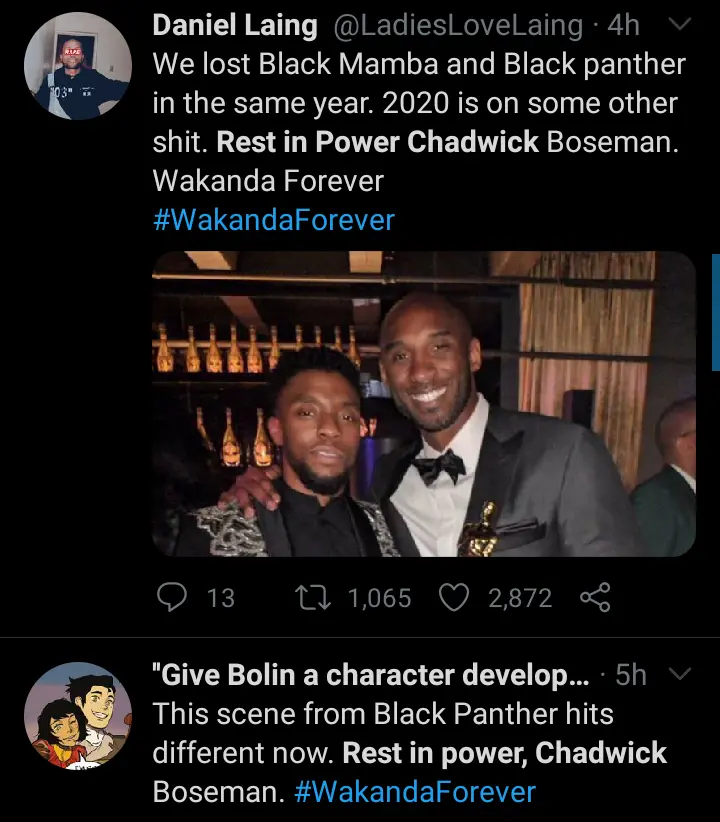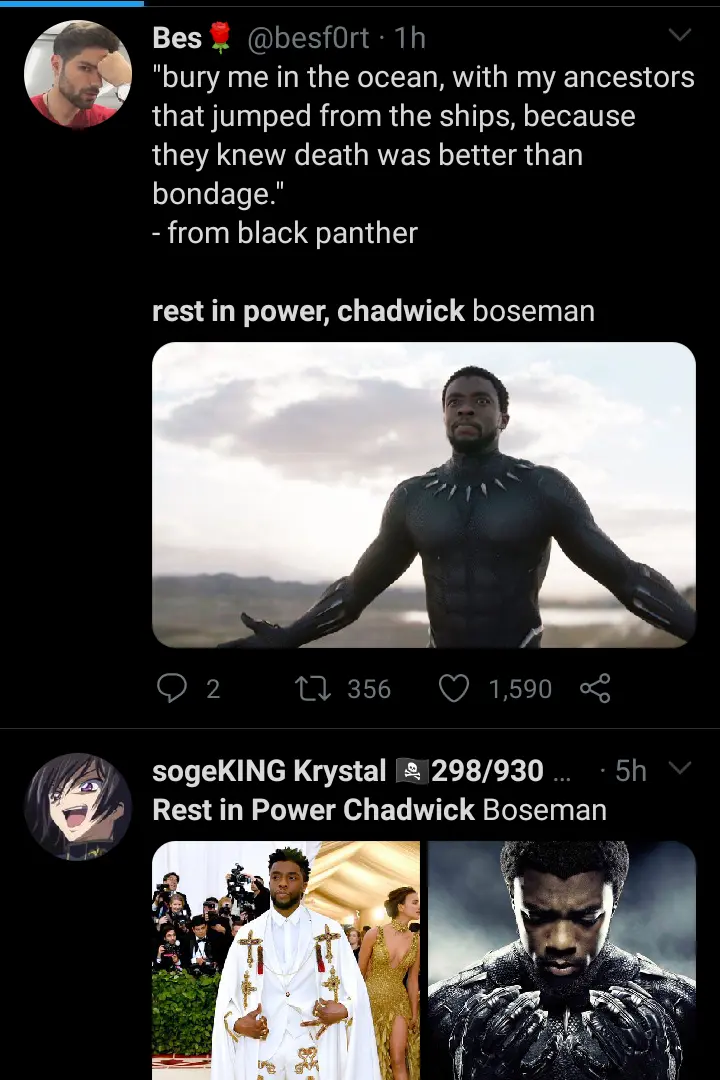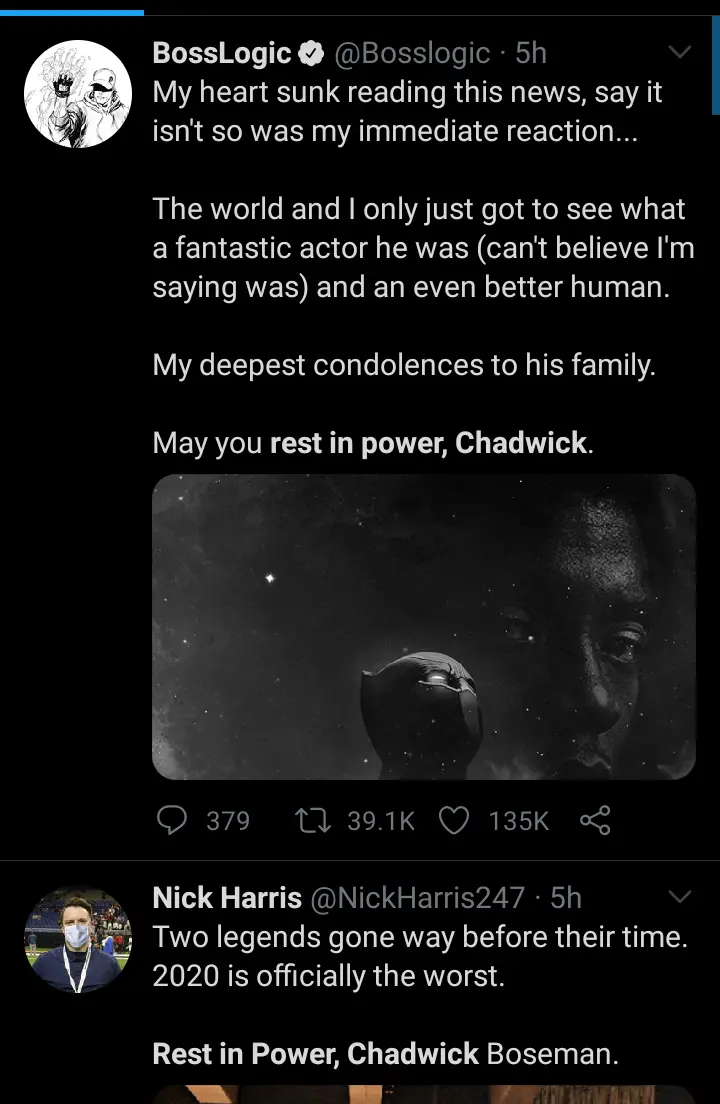 May God help his family with this mighty loss. Rest in Power Chadwick!