Nigerian actor and politician Desmond Elliot has come under heavy criticism by Nigerian youths on social media following his comments on the End SARS.
In a video that circulated on social media, Desmond Elliot who is a member of the Lagos State House of Assembly while addressing at the Assembly referred to Nigerian youths as "children" who went about using social media as a platform for cursing during the protest.
He made this comment while speaking in support of the bill to regulate social media.
His comments have caused outrage from youths on social media with most not comfortable with him referring to them as "Children"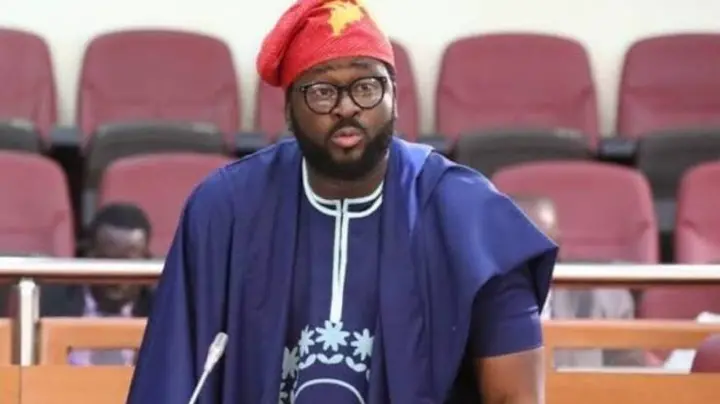 Nigerian celebrity and musician Simi is one of the numerous celebrities who have not gone down well with his comments as he also three shades at celebrities.
Referring to Desmond as "cousin" Simi went ahead to blast him with the following words – Cousin Desmond should have used the same energy to fight for us. Now he's collecting money, we're "children". You can see it's not about age. You can be 22 years old and wicked. "Celebrities yen yen"…they didn't vote for celebs, they voted for you sir.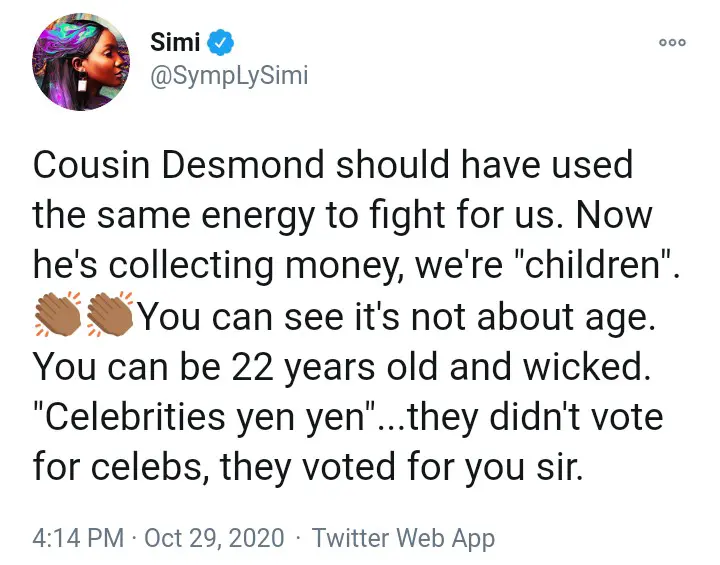 Desmond Elliot has not been the only politician calling for the social media bill. Minister of Information Lai Mohammed has also urged the lawmakers to regulate the use of social media in Nigeria.
Another celebrity who felt left down by Elliot's comments is David Adeleke popularly know as Davido.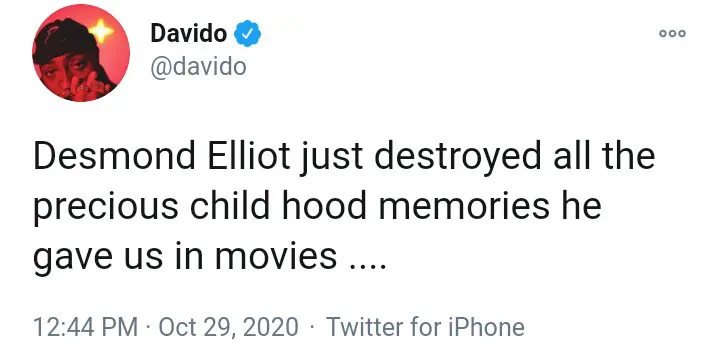 What are your thoughts on what Desmond Elliot said? Should social media be regulated in Nigeria?