Arsenal have for some reasons found themselves in the rebuilding process as at now. Mikel Arteta would push for Fridge players exit as soon as possible. To bring in fresh blood in order to oversee his tenure as successful as it should be.
Sokratis , Mustafi , Bellerin, Torreira, Matteo , Ozil have all been tipped to make way for new recruits at the Emirates Stadium. However only as per now Mertinez has confirmed his move to Villa Park with a £20m price tag in Gunners accounts.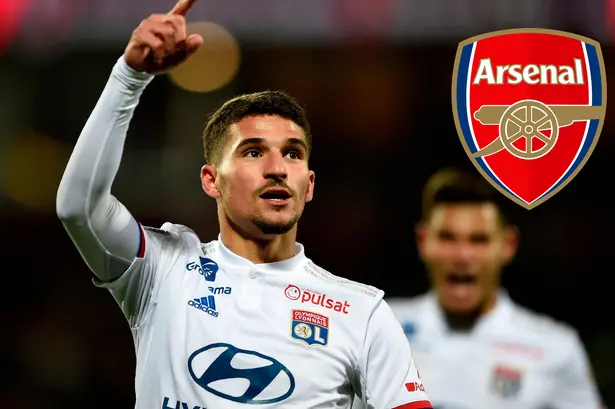 Having had Mertinez for a decade as a back up keeper it was his display in the last season FA cup, that cought the eyes of Villa who eventually snatched him away from Emirates.
Gunners have been left with a void to fill as Leno can not be reliable for the entire season between the sticks. To many gunners fans disappointment Mikel has gone for a less experienced Keeper to replace departed Mertinez.
According to Icelandic Outlet DV, Runar Alex Runarsson has had a medical ahead of his proposed move to Arsenal. The 25 yr old is expected to sign a five year deal at Emirates as perfect replacement for Mertinez.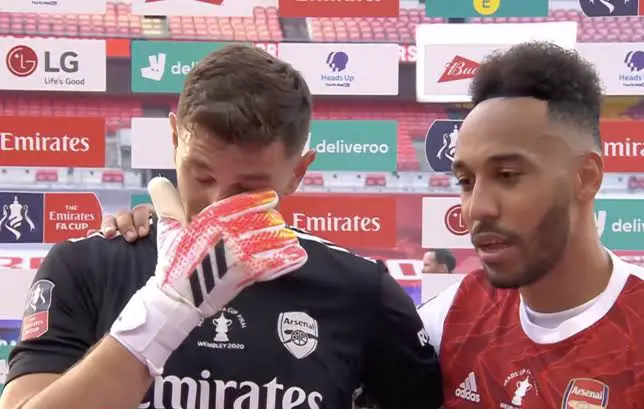 Weather he will leave up to standards required to play at the premier league level, it will be a wait and see situation, considering his lack of experience in top flight football.
According to The Athletic, Arsenal are currently in discussions to sign Houssem Aouar from Lyon as they look to bolster their midfield this summer.
Aouar played an integral role in Lyon's recent run to the Champions League semi-finals and would reportedly cost up to £54million.
We've compared the 22-year-old's 2019-20 Ligue 1 stats to the corresponding Premier League stats of Arsenal's current central midfield options.
Goals
Houssem Aouar – 3
Granit Xhaka – 1
Lucas Torreira – 1
Joe Willock – 1
Matteo Guendouzi – 0
Dani Ceballos – 0
Assists
Houssem Aouar – 4
Dani Ceballos – 2
Granit Xhaka – 2
Lucas Torreira – 1
Joe Willock – 1
Matteo Guendouzi – 1
Minutes per goal or assist
Houssem Aouar – 280.4
Joe Willock – 424.5
Lucas Torreira – 755
Dani Ceballos – 849.5
Granit Xhaka – 863.7
Matteo Guendouzi – 1,748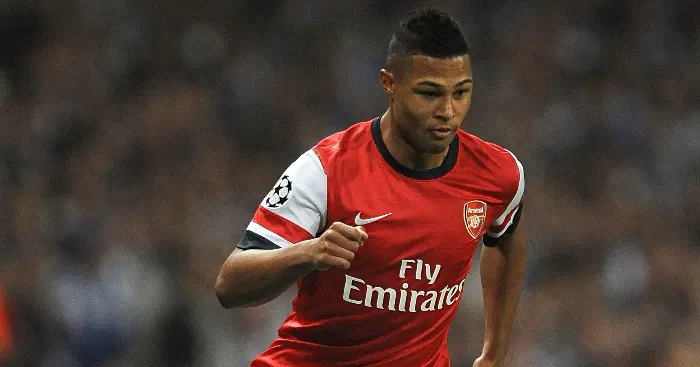 Chances created per 90 minutes
Dani Ceballos – 1.5
Joe Willock – 1.3
Houssem Aouar – 1.1
Lucas Torreira – 0.8
Matteo Guendouzi – 0.6
Granit Xhaka – 0.6
Successful dribbles per 90 (success rate)
Houssem Aouar – 3.0 (58.8%)
Joe Willock – 2.2 (64.7%)
Dani Ceballos – 1.4 (73.7%)
Matteo Guendouzi – 1.2 (54.5%)
Lucas Torreira – 1.0 (71.4%)
Granit Xhaka – 0.9 (82.8%)
Passing accuracy
Matteo Guendouzi – 88.4%
Granit Xhaka – 88.1%
Dani Ceballos – 87.9%
Lucas Torreira – 87.8%
Houssem Aouar – 85.7%
Joe Willock – 82.8%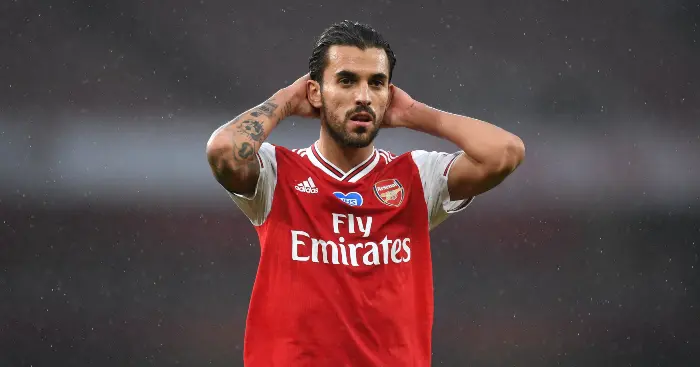 Successful tackles per 90 minutes
Joe Willock – 2.7 (67.5%)
Dani Ceballos – 2.4 (51.1%)
Lucas Torreira – 1.8 (56.3%)
Granit Xhaka – 1.6 (61.5%)
Matteo Guendouzi – 1.6 (51.6%)
Houssem Aouar – 1.3 (54.1%)
Interceptions per 90 minutes
Lucas Torreira – 2.0
Dani Ceballos – 1.7
Matteo Guendouzi – 1.5
Granit Xhaka – 0.7
Houssem Aouar – 0.6
Joe Willock – 0.4