Tariq Lamptey had more touches (44) than any other player on the pitch during the first half of Brighton vs. Chelsea.
Chelsea have an starting eleven (11) worth hundreds of millions tonight and the best player on the pitch is Tariq Lamptey – who they sold to their opponents for just £4m. Chelsea sold Lamptey to the Seagulls in January but his pace and delivery from wide right caused them all sorts of nightmares
Tariq Lamptey was the only Brighton player in the first half to record all of the following:
• A key pass
• An accurate cross
• A successful take on
• An interception
• A foul won
Tariq Lamptey gave Marcos Alonso a difficult night. He's beaten him with a nutmeg. He's beaten him for pace too.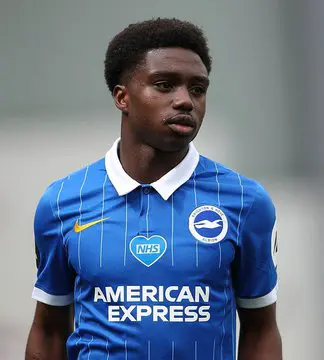 Going forward, Tariq Lamptey was full of energy and intense as he was able to register an assist for his team but his efforts were not good enough as Chelsea went on to win the game.
His impressive performance didn't go unnoticed as Twitter went buzzing. See few selected tweets
1) Funny isn't it. Not that it's particularly representative of anything, but Reece James is almost certainly the reason Tariq Lamptey left Chelsea, and the Brighton man has been miles better than James today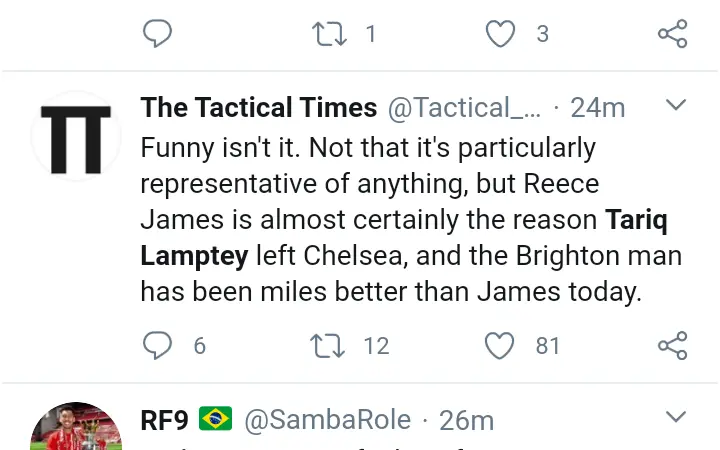 2) Tariq Lamptey won my heart!!
That's it!!!
3) Tariq Lamptey….Awurade my God what a player!! Chelsea dey sell dema potential stars den keep the good for nothing players
4) Tariq Lamptey would be good for Arsenal if they sell Hector Bellerin
5) Tariq Lamptey has to be man of the match. Splendid performance in this #BHACHE game.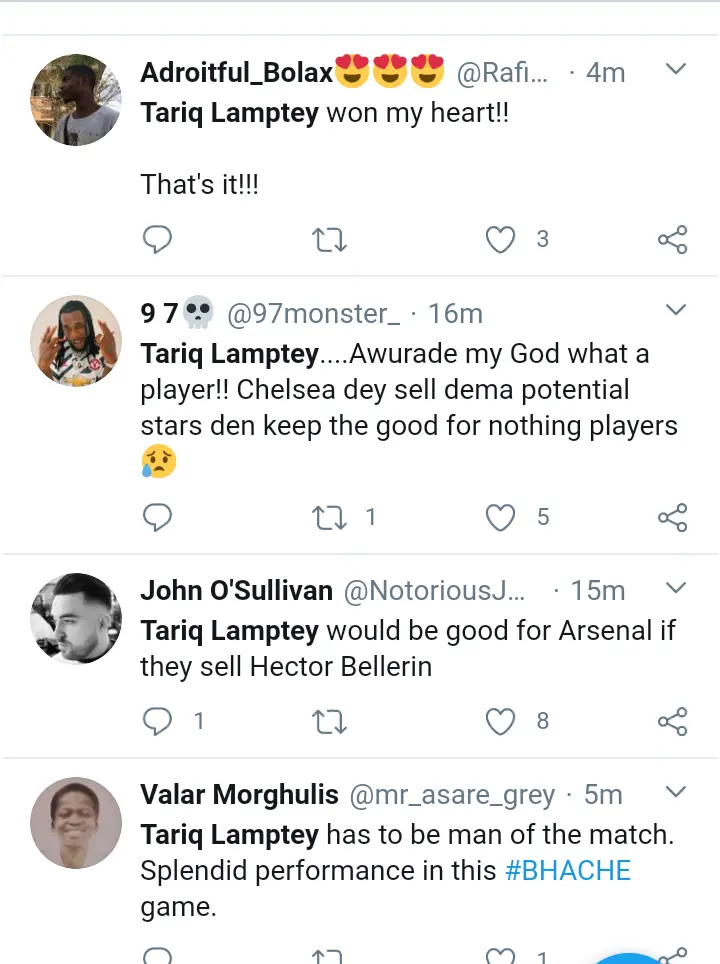 6) This Tariq Lamptey is a player. MOM tonight surely for Brighton
7) Tariq Lamptey is going to be such a good player. Why chelsea sold him Ihnfi
8) Tariq lamptey has terrorised the whole of chelsea defence….thats an outstanding performance