Joe Biden, who doesn't know him?
Joseph Robinette Biden is an American politician and the president-elect of the United States. Born on the 20th of December 1942. Having defeated incumbent president Donald Trump in the 2020 United States presidential election, he will be inaugurated as the 46th president on January 20, 2021.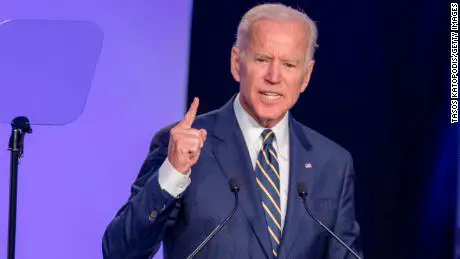 The president elect of the United States of America made this statement in his twitter handle saying:
"To Transgender and gender-nonconforming People across America and around the world: from the moment I am sworn in as president, know that my administration will see you, listen to you, and fight for not only your safety but also the dignity and justice you have been denied"
Here is the screenshot of his tweet, check it out below.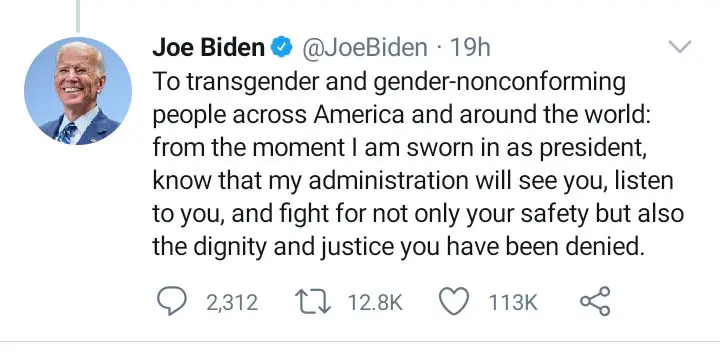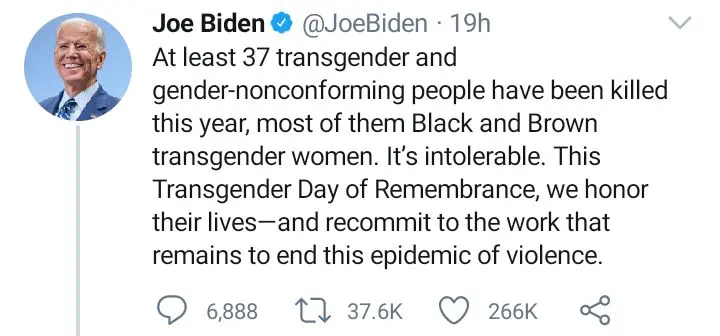 In my own opinion, I don't think this was the main reason Americans voted massively for him. What do you have to say about this? Tell me in the comment section below.
Remember to like, share and follow me up for more related contents.