Chelsea football Club will be looking to win all three points today when they welcome Liverpool to Stamford Bridge this evening, it will be their second respective games of the season, as the two of them have already won their first games of the season respectively, the both of them will be hoping to win at least a point from the crucial match today.
Kovasić could feature for Chelsea today after serving a one match ban due to the red card he received against arsenal in the FA Cup final.
Thiago Silva C. Pulisic and Ben Chilwell have all been training with the group lately, but the boss has revealed that they are not fit for the game against Liverpool.
However, chelsea played their opening game of the new season on Monday night without some of their key and new players due to injuries, suspension and lack of match fitness the players were suffering from, their player of the season for last season (M. Kovasić)was absent from the game due to the red card he received against arsenal in the FA cup final.
But he will be available for today's home match against the reigning champions, C. Pulisic, Ben Chilwell, Thiago Silva and Hakim Ziyech are all out of the squad for the game according to the Chelsea boss Frank Lampard, this means that he (Lampard) will line-up up his team without some of his key men once again.
And I have predicted his potential line-up for today's game with Giroud, Timo Werner, M. Mount and Kai Havertz all in the starting line-up, and Jorginho and Luftos-cheek been dropped to the bench.
See the potential line-up for the game below.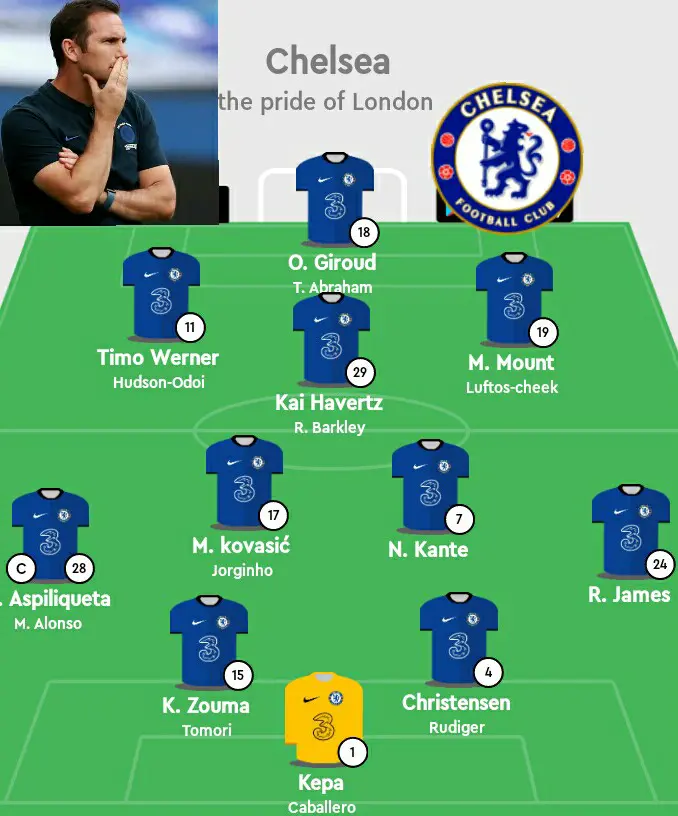 Timo Werner can play as a left-winger, if you know the former RB Leipzig striker very well, you will know that he is a type of striker that likes to play from the left side of the pitch even when he is playing as a number 9, in the opening game against Brighton, Timo Werner was often found in the left side of the pitch but it did not affect his chance of arriving at the box at the right time given how he Is very fast.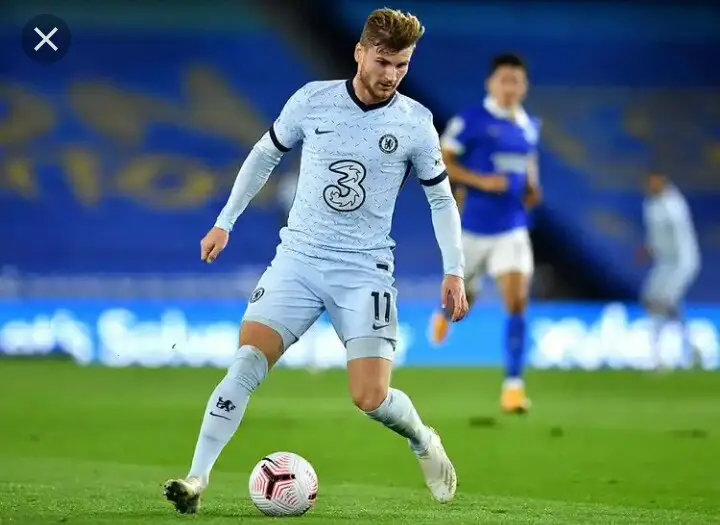 If Frank Lampard can bring in Giroud to the starting line-up today, he will have to move Werner to the left-wing, this would allow Werner, Giroud, and Mount to link up well in front line and they could provide a strong and dangerous attacking force against the reigning champions.
What do you think about this line-up?
Feel free to comment and share with friends, remember to follow me for more of my interesting articles.
Thank you all.