Willian is yet to extend his contract at Chelsea.
Chelsea boss Frank Lampard has confirmed that Willian is in talks with the club over extending his deal. The Brazilian will be able to talk to foreign clubs in January and can even agree a pre-contract agreement ahead of a move in the summer, but Lampard is desperate to ensure that doesn't happen
Willian was unable to make the difference in Chelsea's disappointing defeat to Southampton on Boxing Day.
The Blues were beaten 2-0 by the relegation-threatened Saints, with Michael Obafemi and Nathan Redmond bagging the goals at Stamford Bridge.
Willian has been one of the more senior members of Lampard's side throughout the season due to his youth-first policy.
The 31-year-old has started 14 of 18 Premier League games this campaign, and has stepped up to captain the side on one occasion.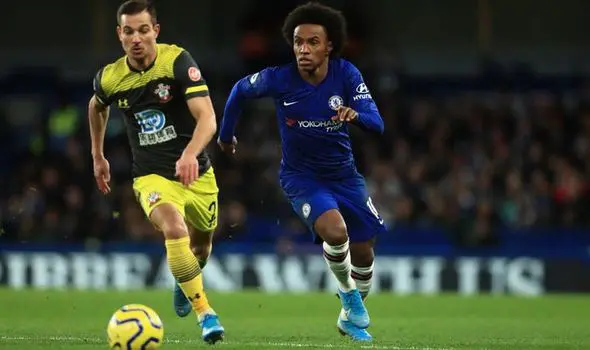 But his future remains uncertain, with his contract set to expire at the end of the season.
Willian had previously been a transfer target for Barcelona, who reportedly bid £50million for his services in a previous transfer window.
Now, with his contract due for renewal, it is impossible the Blues will be able to recoup that sort of money if they were to sell, so they run the risk of losing him for free if an extension is not signed.
He has been in negotiations since the early parts of the season over a new deal, but Lampard has now confirmed the two parties are in talks over money.
Speaking after the defeat to Southampton, he issued a bold plea to the club to get the deal done so he can focus on matters on the pitch rather than off it.
"He's in talks with the club [about a contract], he speaks with the club on the money side of it," he said.
"[He's been] Great for me, especially when he plays like he did the other day. It was an incredible performance. He has that talent.
"I knew he had that talent before I got the job. I think I have said this before, but the last year or two I have looked at him from afar and wasn't sure how much he was enjoying it, whether he felt happy in games.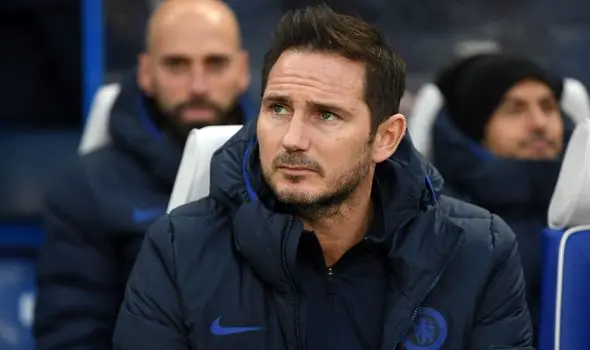 "A bit of body language, in and out sometimes. My feeling at the start of the season was to give him his head, tell him how much I feel about him and how I see him.
"Get him fit, get him working off the ball because I know he can, and the rest in terms of what he does on the ball I can kind of let him do that because he has this incredible ability to burst away from people."
Chelsea are in a bit of a rut at the moment, having lost five of their last six league games.
And with their transfer ban now lifted, January could be a big month in regards to their fortunes for the rest of the season.
CopyrightDAILYFOCUSNG
All rights reserved. This material, and other digital content on this website, may not be reproduced, published, broadcast, rewritten or redistributed in whole or in part without prior express written permission from DAILYFOCUSNG.COM