Football is a game of passion and most times when calls from referees don't go footballers way. They do react and most times over reacts to the event.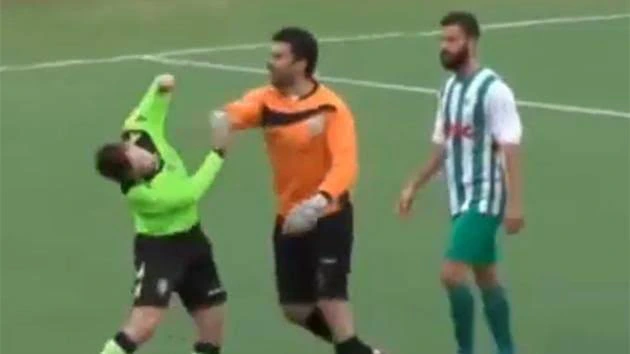 Here are 2 Footballers Who got aggravated by a referee decision and got him slapped
Yakubu Hassan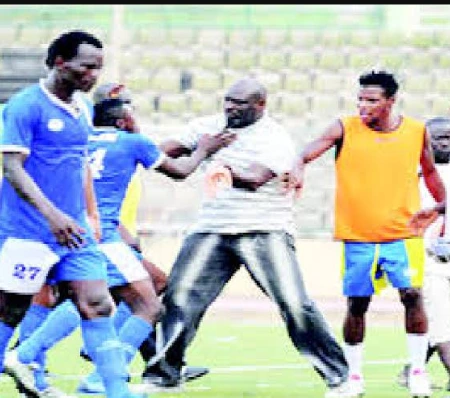 In the Nigeria Football League, A footballer know as Hassan playing for slapped a centre referee known as Kasimu Ahmadu during an encounter with a local team known as Winda Force Football Club.
It was reported that he was only cautioned for infringement and then furiously he went to the referee and gave him a slap
A player from EastLondon also punched an amateur football referee in the face leaving him to bleed. Mundial, a player plying his trade with Sporting Club de Mundial – based in east London –punched a ref. The referee said he had asked the player several times to control his language and stop complaining and only for him to walk up to him and threatened him thereby showing him a red card and before he knows, he got a punch on the face.