First Bank Robbery: Branch Manager is Our God Father He Gave Us All The Needed information
Staff of a first generation bank at Mpape in the Federal Capital Territory (FCT) are being grilled by the police over alleged involvement in a botched robbery attempt on the bank last Saturday.
A source said it was curious how the robbers gained access into the bank on a non-working day and some top officials suspected to have colluded with the them were being questioned.
Last Saturday, one robber was killed and four others arrested after a team of policemen and soldiers foiled their attempt to rob the bank.
Some staff of the bank, who were on duty on that day had been taken by the police for questioning.
According to the source, the robbery suspects under interrogation claimed they had gotten information from some staff of the bank to carry out the operation.
A statement by the Deputy Public Relations Officer of the FCT Police Command,Yusuf Mariam, had indicated that "The Commissioner of Police has ordered a discreet investigation of the incident."
A corporate statement by the bank had indicated that staff and customers were unhurt in the incident and the suspects apprehended.
The bank commended the response by the police and military.
"We truly appreciate them for their doggedness and commitment," the bank said.
A team of mobile police officers and soldiers have apprehended armed robbers trapped inside a commercial bank in Abuja.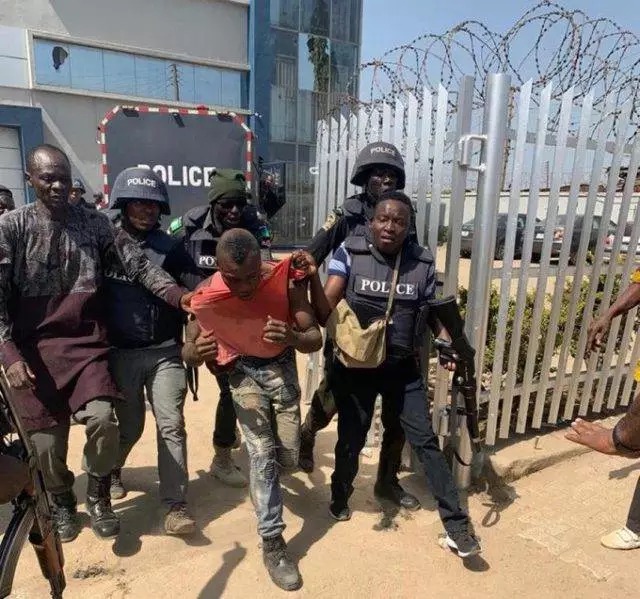 Pictures of the notorious armed robbers arrested today after laying siege inside First Bank in Abuja have emerged.
Recall that there was commotion in the Mpape area of Abuja on Saturday after a team of soldiers and policemen stopped a gang of armed robbers who had broken into a first generation bank.
It was learnt that the robbers had gained entry into the bank when the security operatives arrived at the scene.
According to reports, the armed robbers had refused to vacate the premises of the bank after one of them was shot at when he attempted to escape.
The police later invaded the bank and apprehended the other armed robbers.
See photos: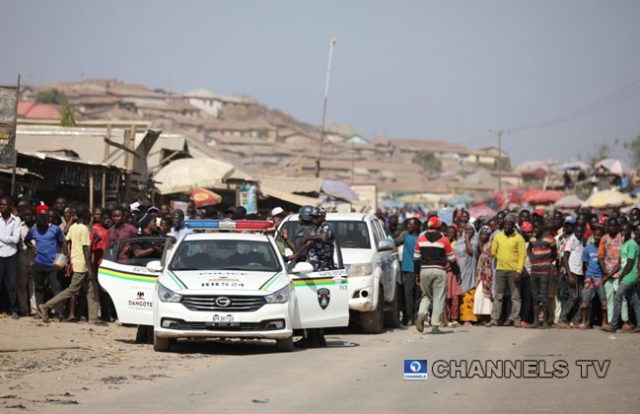 A gang of armed robbers, who invaded a branch of First Bank in Abuja on Saturday, December 28, 2019, are reportedly trapped in the bank after a team of Nigeria army and police stormed the bank premises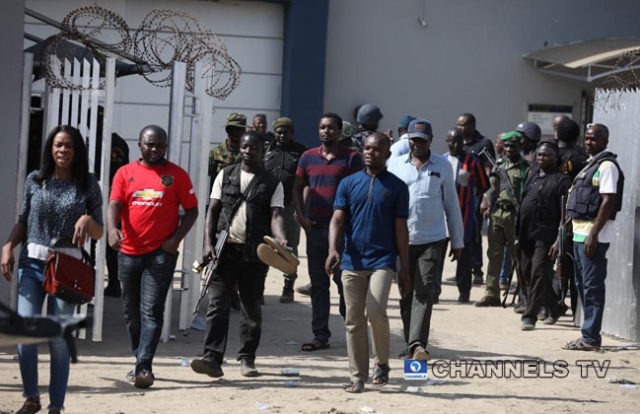 According to Dailyfocusng the armed robbers succeeded in gaining access into the banking hall after shooting sporadically into the air to scare people away.
But shortly after forcing their way into the bank, a team of police and soldiers arrived the scene.
It was gathered the robbers have refused to come out of the bank since the security operatives surrounded the bank.
One of the robbers, who tried to escape was reportedly shot by the security operatives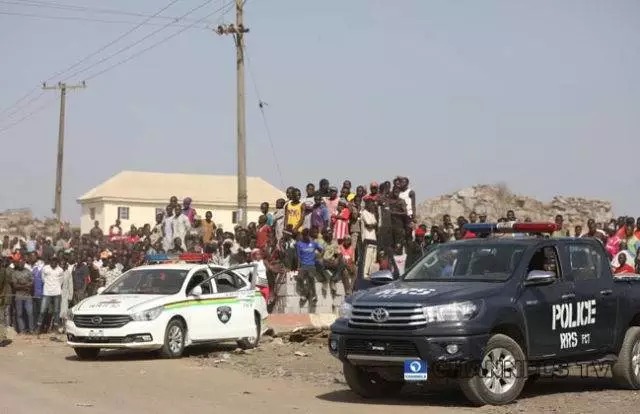 A team of police and soldiers reportedly arrived the scene shortly after the armed robbers gained access into the bank.